Winterthur Museum, Garden, and Library is the former country estate home of several generations of the du Pont family. The last owner, Henry Francis du Pont, a renowned horticulturalist and collector, had a particular love for the land and its possibilities. The 1000 acre estate features tranquil naturalisitic gardens, rolling meadows, and shady woodland paths which were designed by Mr. du Pont himself. The 175 room mansion now houses Mr. du Pont's important 90,000-piece collection of Americana.
When Mr. du Pont opened his estate to the public in the 1950's, a visitor's center was required. He was insistent that the building should blend into the landscape without disturbing the views or calling attention to itself. Samuel & Victorine Homsey's design solution is a Japanese-inspired structure with walls of glass that nestles into a wooded slope. Its unassuming low profile belies the voluminous 18,000 square foot interior that can host groups as large as 300.
The Visitor's Pavilion continues to host thousands of guests each year, with only minor alterations having been made to enlarge the commercial kitchen and equip the gift shop. The Copeland Lecture Hall and alterations to the museum and research wing were also designed by the Homseys. Homsey Architects is proud to have been a part of Mr. du Pont's vision for this exceptional property.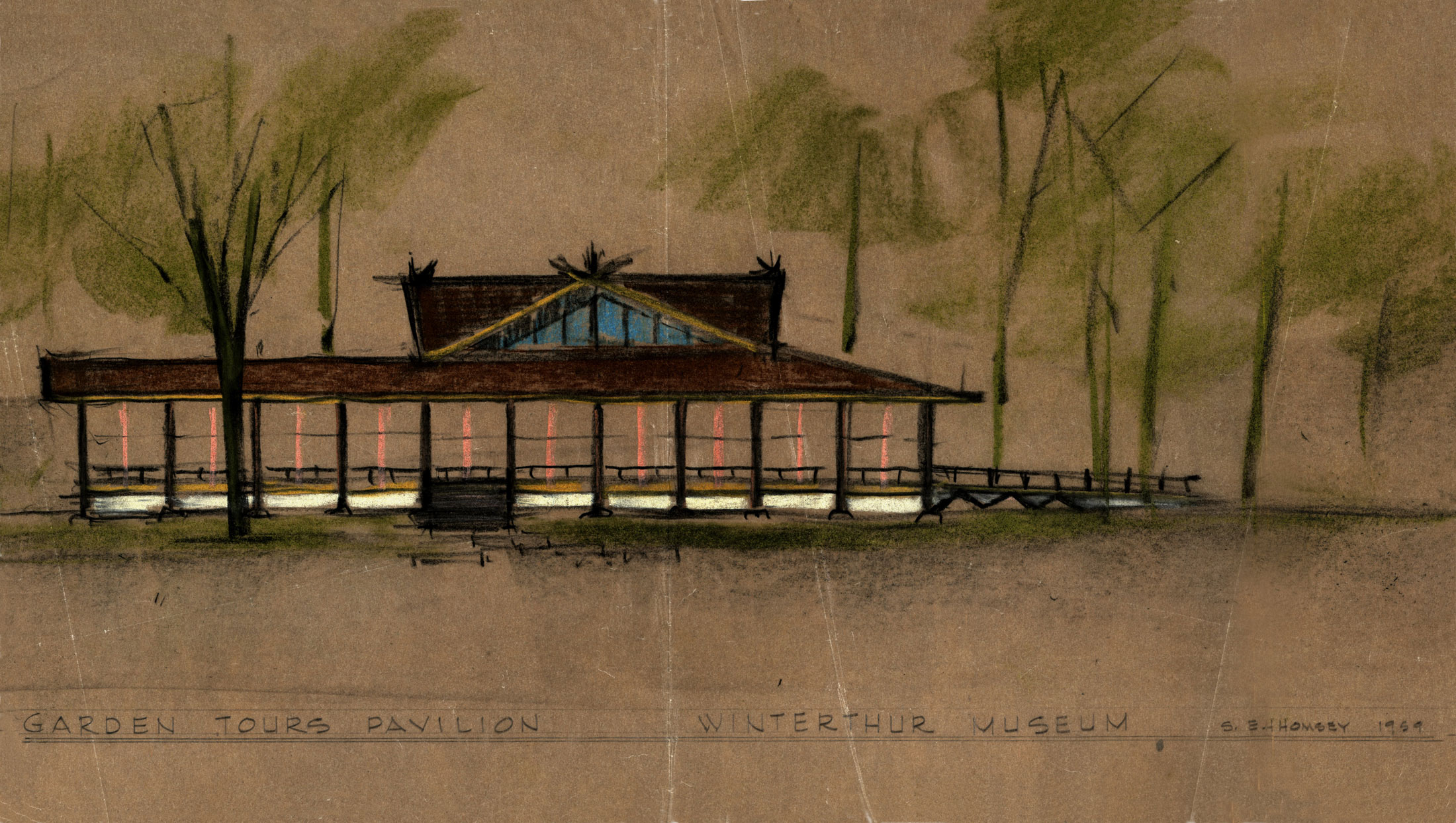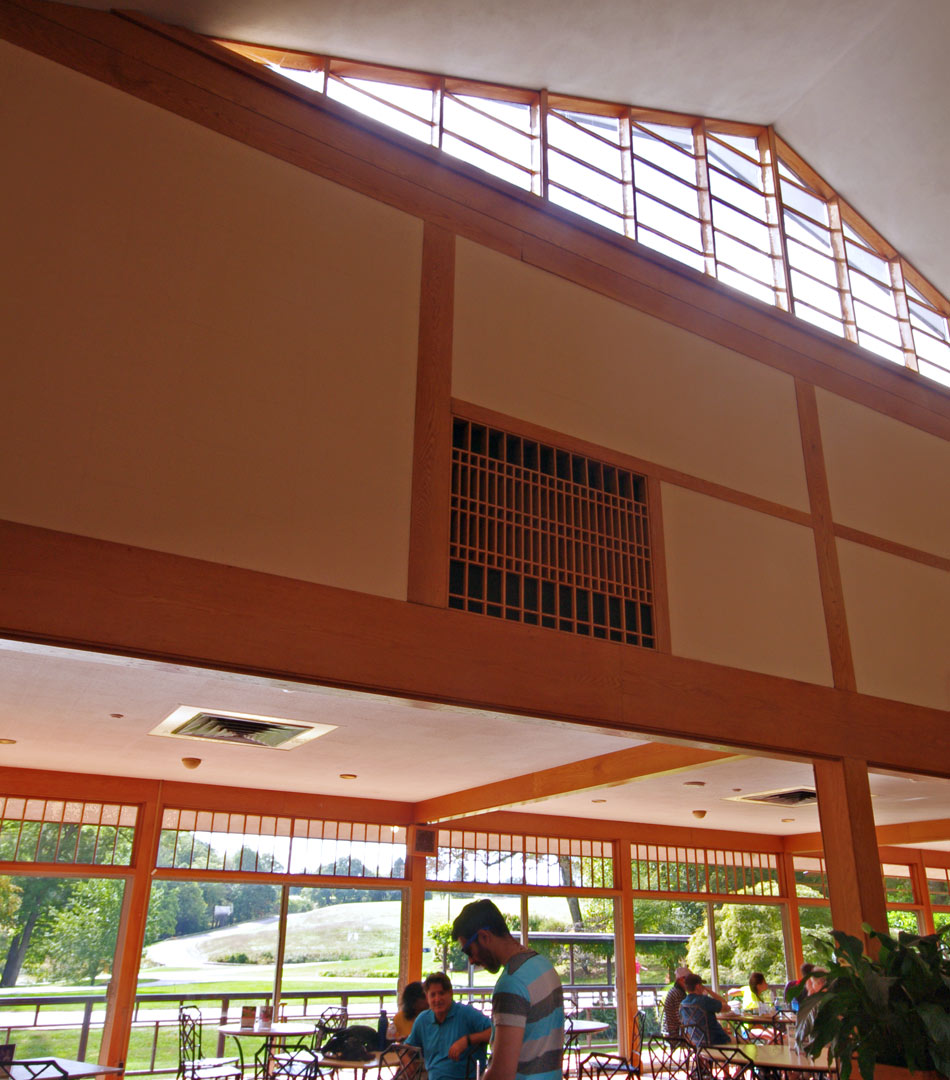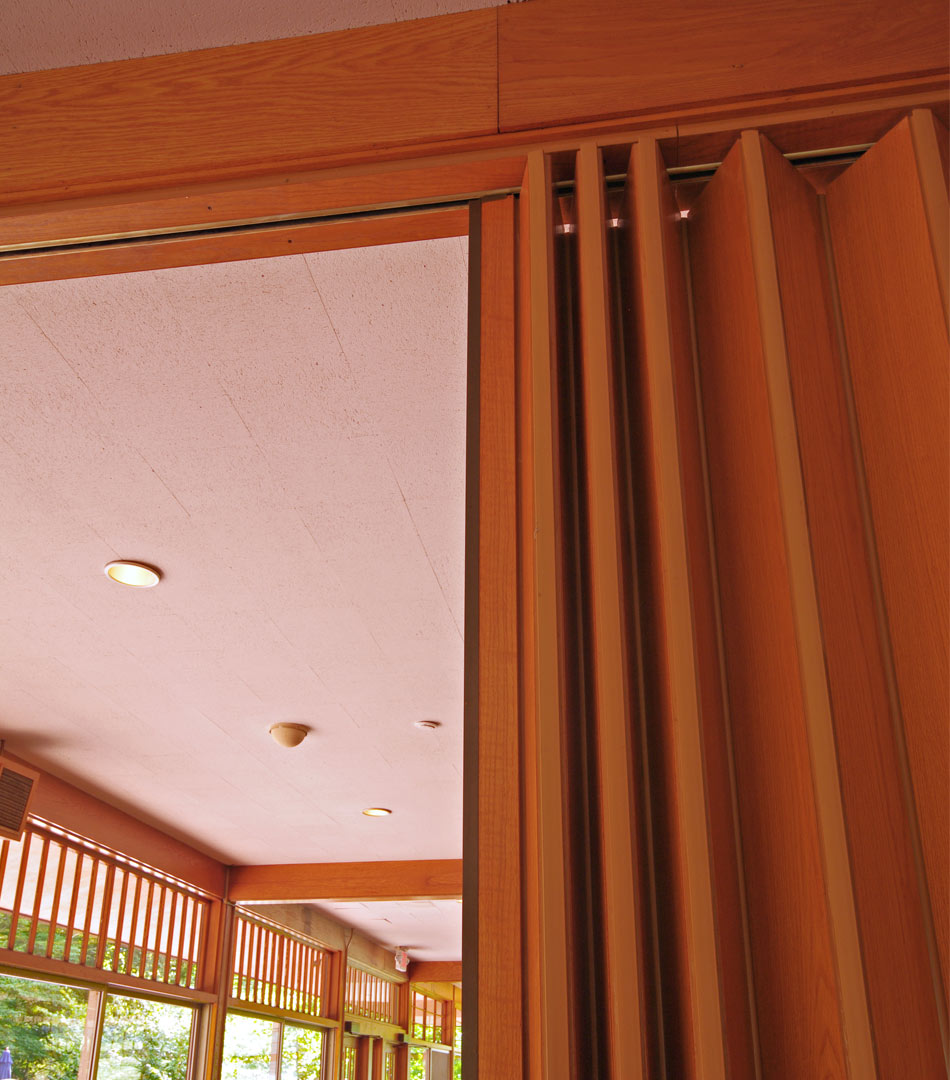 The forward-thinking Homseys designed flexibility into the space with folding walls that open to maximize the floorspace, or close for greater intimacy.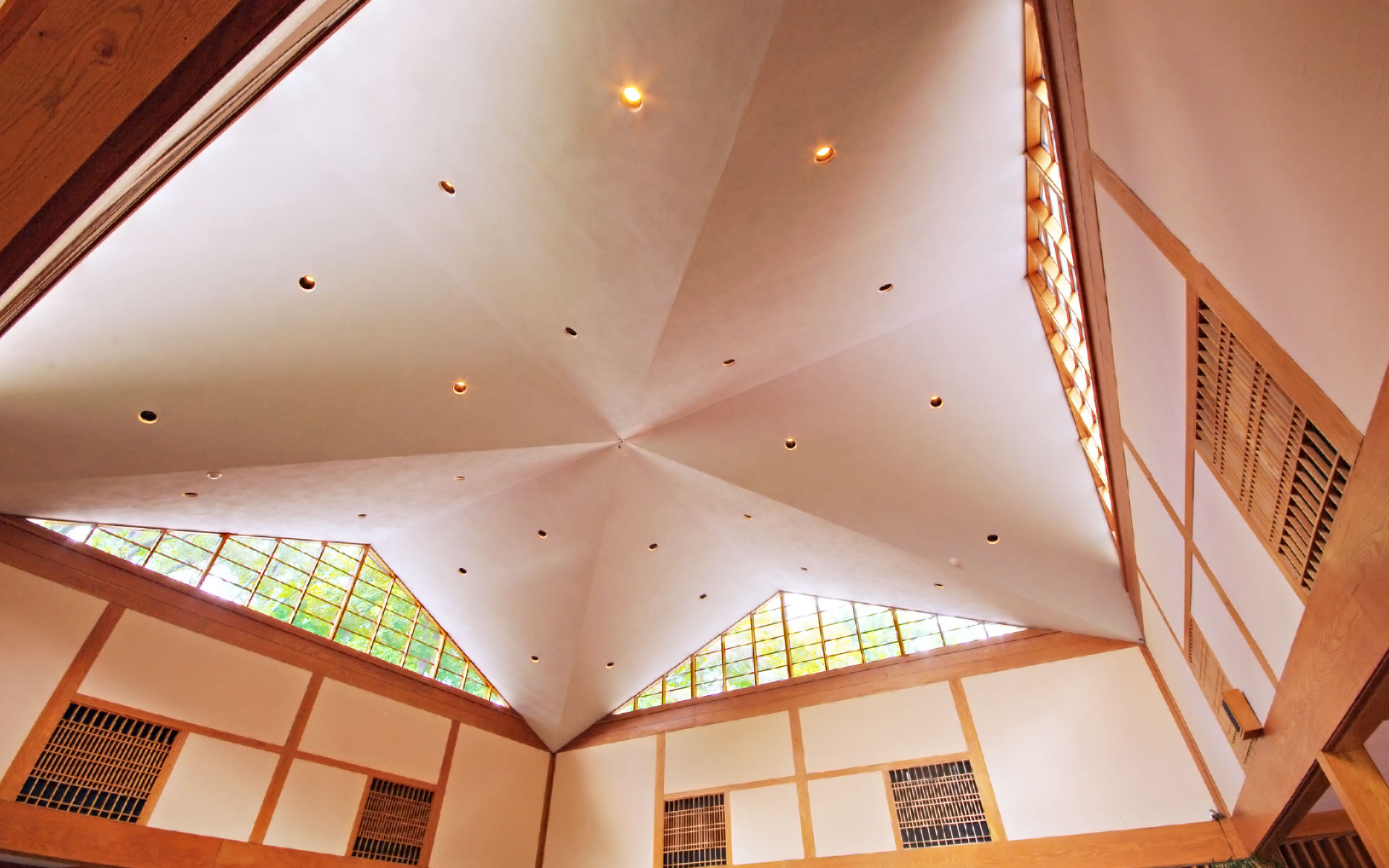 The central volume has a dramatic high ceiling with clerestory windows. The space on the perimeter offers a contrasting spacial experience with lower ceilings and panoramic views of the outdoors.