LOCATION: Wilmington | DE
CLIENT: Wilmington University
STATUS: Phase I completed 2019
PROGRAM: New Construction
Wilmington University is currently developing a new satellite campus in Brandywine Hundred. Located at the intersection of the Route 202 and Beaver Valley Road, the University continues its philosophy of locating their facilities for the convenience of their student population.
The Brandywine Campus is a 41.5 acre development, which will include up to three buildings and associated site development. The master plan, by Homsey Architects and Robinson, Anderson, Summers Inc., arranges the new buildings around the site's natural amenity, a riparian woodland. This design forms a relationship between the buildings and the existing site amenities to create a pedestrian campus with a unique identity. Parking is arranged around the perimeter of the site and will be screened from the surrounding access roads through an inventive landscaping design, taking advantage of the natural topography of the site.
Phase One of the project, which is currently under construction, consists of a new 60,000 square foot building that will provide classrooms, administrative offices, a library, cafe, bookstore, Student Services facilities, and a student commons. The University has decided to depart from its Georgian architectural style, opting for a campus of contemporary buildings to express their mission of providing a 21st century education to their students.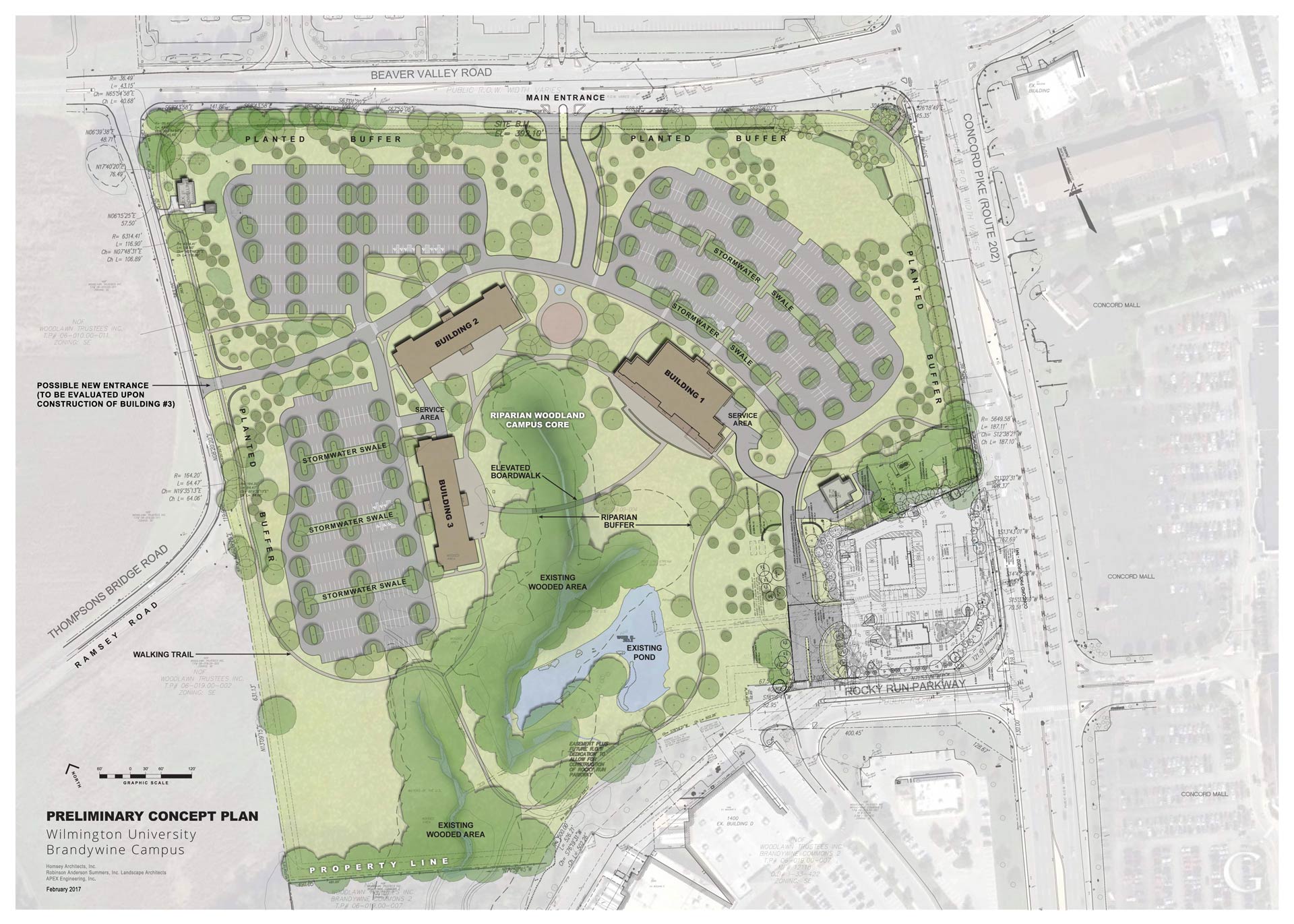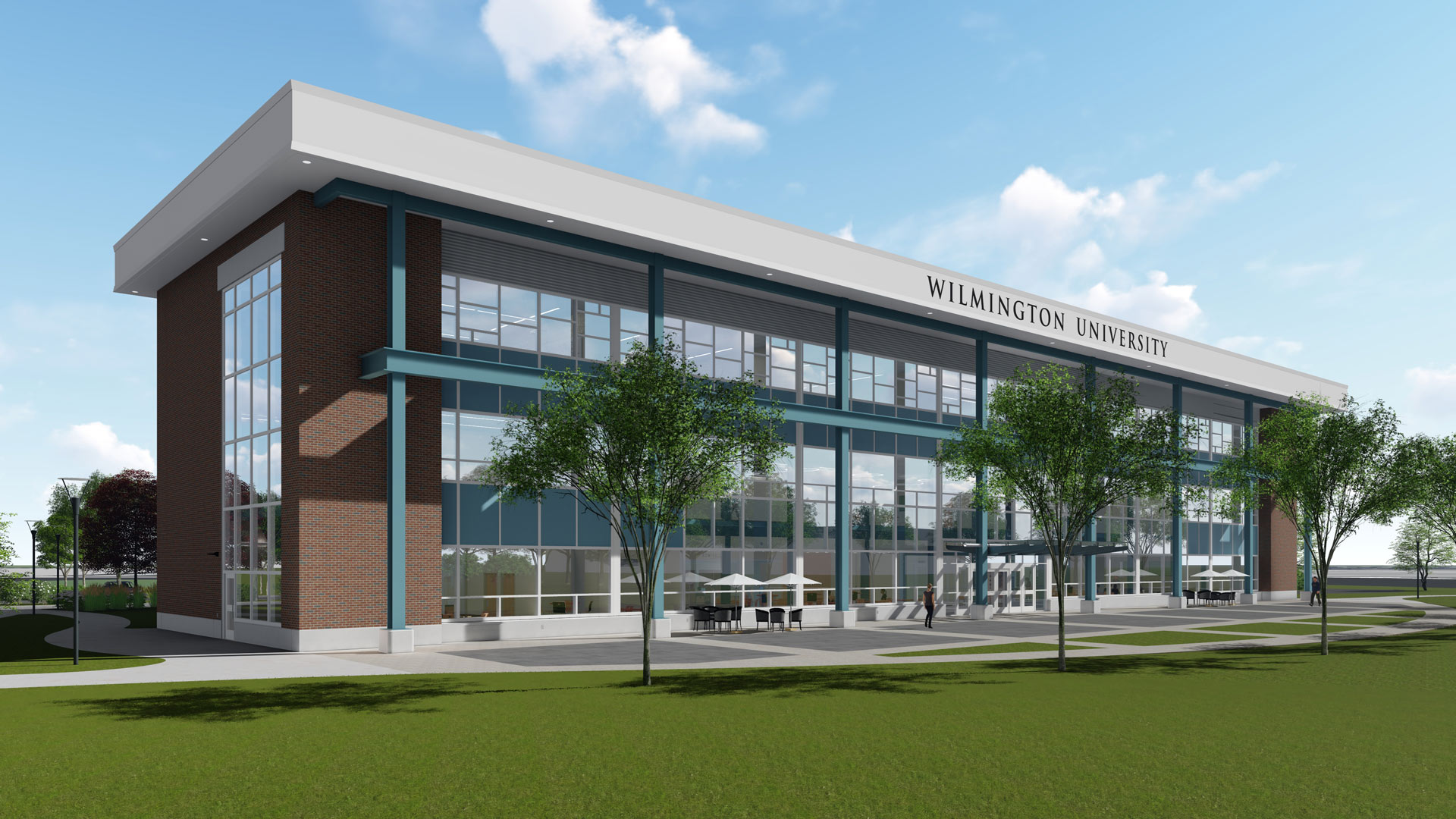 The main buiding is situated to take advantage of views of the woodland area with glass walls extending floor to ceiling in the double-height space. Exterior sun shades mitigate the heat gain and harsh sun angle at certain times of day.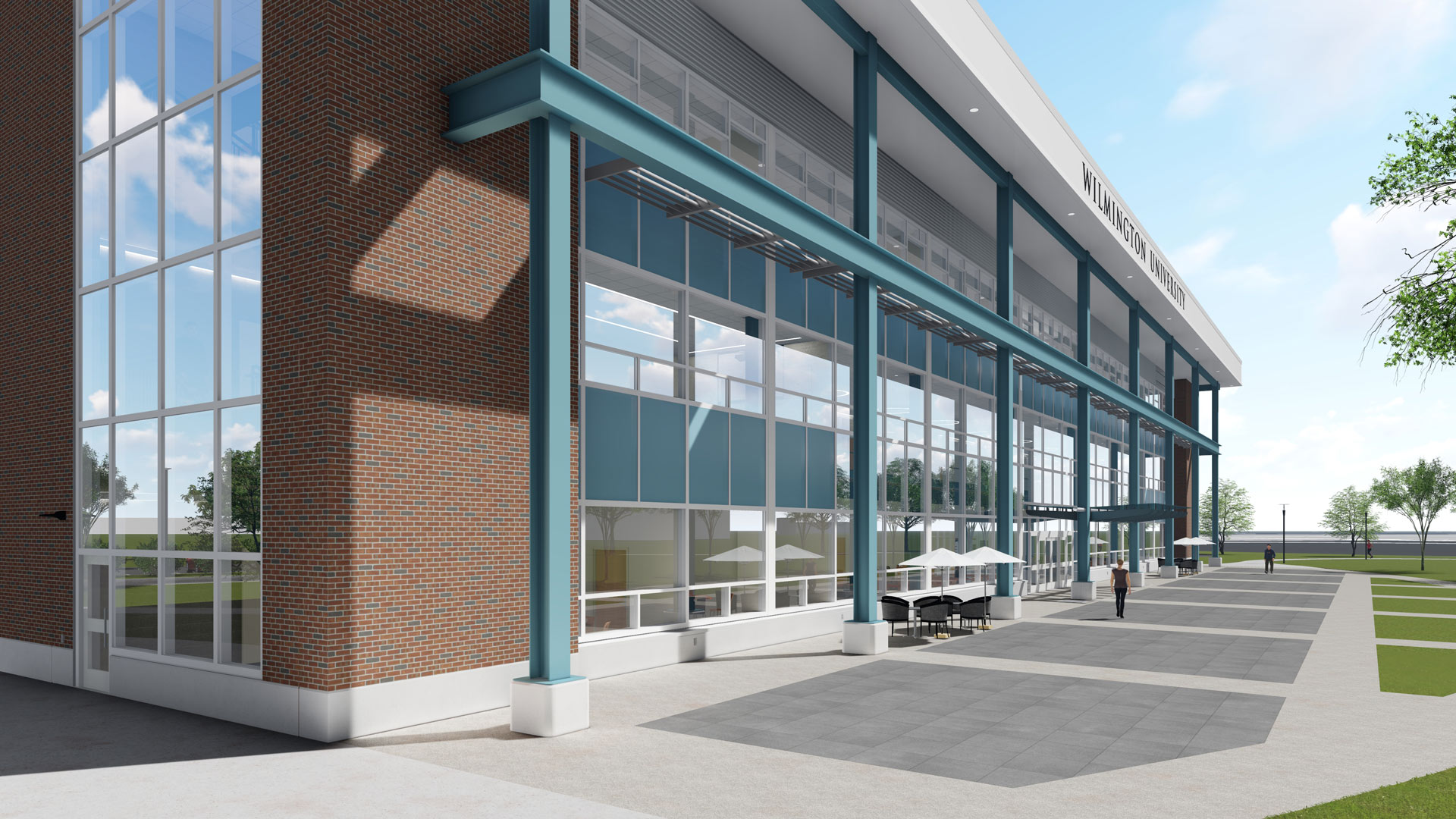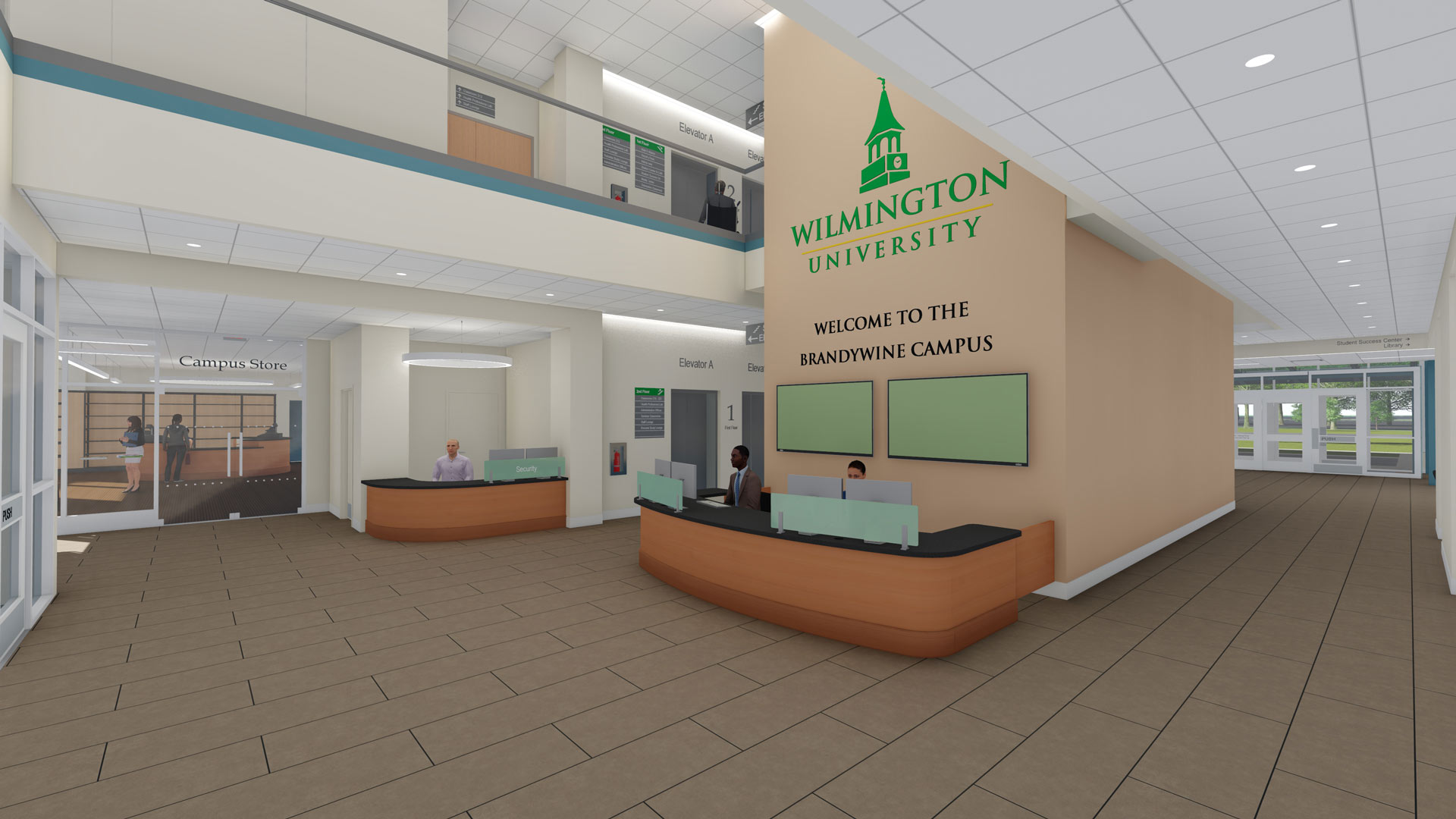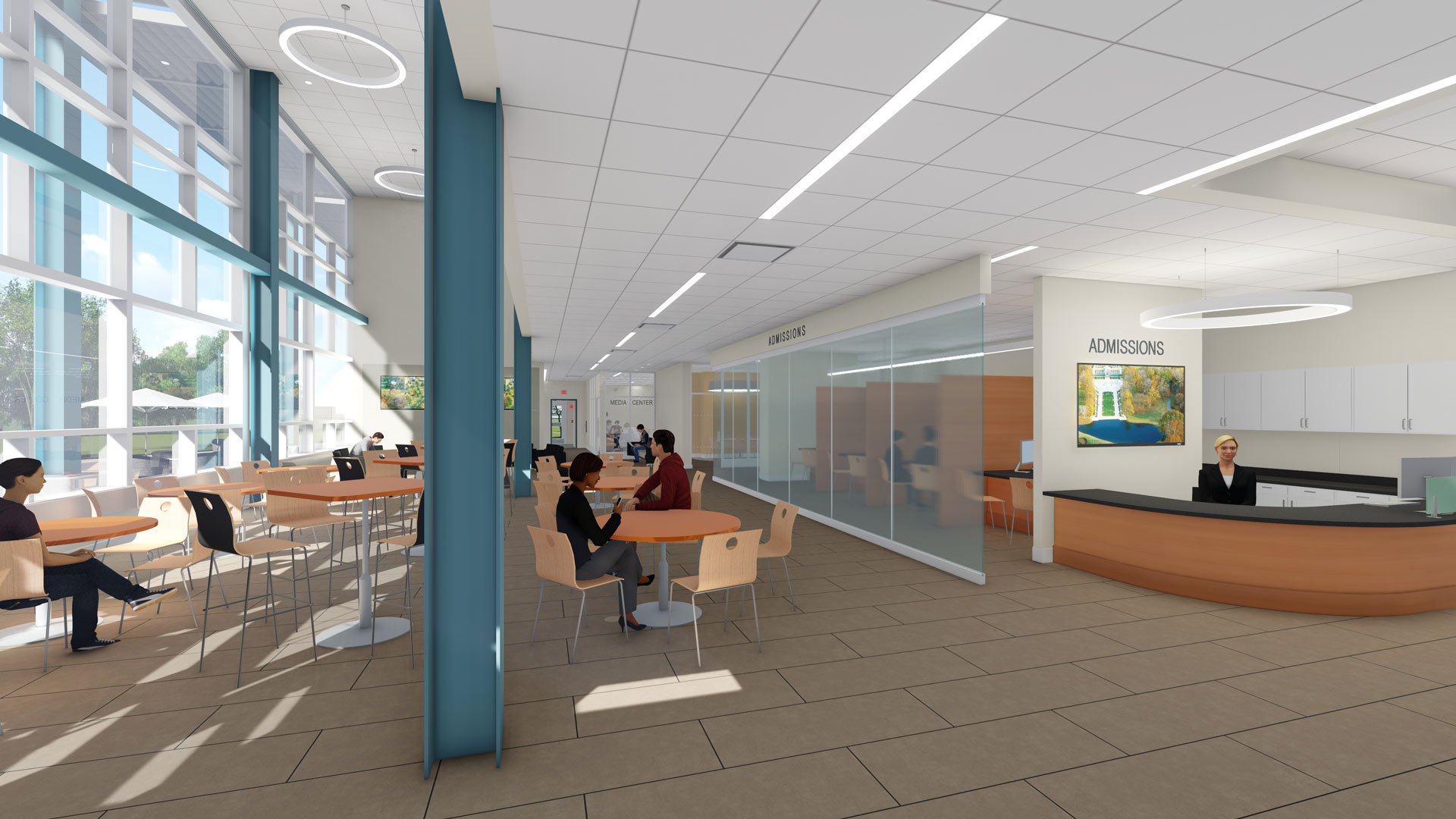 Reeded glass partitions allow light into the interior office spaces.