Walker's Mill
LOCATION: Wilmington | DE
CLIENT: Private
STATUS: Completed 2004
PROGRAM: Historic Preservation | Adaptive Reuse Renovation
AWARD: Preservation Delaware | Preservation Award | 2007
Walker's Mill is a historic textile mill built in 1814 on a 10-acre tract of sloping hillside on the picturesque east bank of the Brandywine River. One of the most photographed and painted buildings in Delaware, its iconic whitewashed stone exterior and prominent water tower make it a handsome example of industrial architecture from an important era of growth and prosperity in northern Delaware. The structure is listed on the National Register of Historic Places
The mill was expanded twice in the 19th century, suffered two major fires, and changed hands numerous times before mill operations ceased in the 1930's. It was a mostly empty storage facility for the DuPont Company when the current owners purchased it in the early 2000's for a new headquarters. Homsey Architects was honored to undertake the challenge of preserving the history and character of the mill while providing a first-class office space for a preservation-minded client.
As an Historic Preservation Tax Credit Project, the programmatic elements were incorporated while preserving the unique character-defining elements of the building. A portion of the attic floor was removed to provide a dramatic soaring central space with exposed heavy-timber trusses, surrounded by offices providing borrowed daylight to the core. A private conference wing is accessible also from a separate entrance and contains a catering kitchen.
The lower level, which once contained the large mill wheel that ran the mill and was thus designed to flood, now houses mechanical equipment on raised metal platforms. These platforms span the open raceway but above the 100 year flood line, allowing for proper air circulation. Site improvements included new access roads and parking, site lighting, stone retaining walls, and a gated entrance. The project won the 2007 Preservation Delaware Award for Restoration of a Significant Historic Resource for Commercial Use.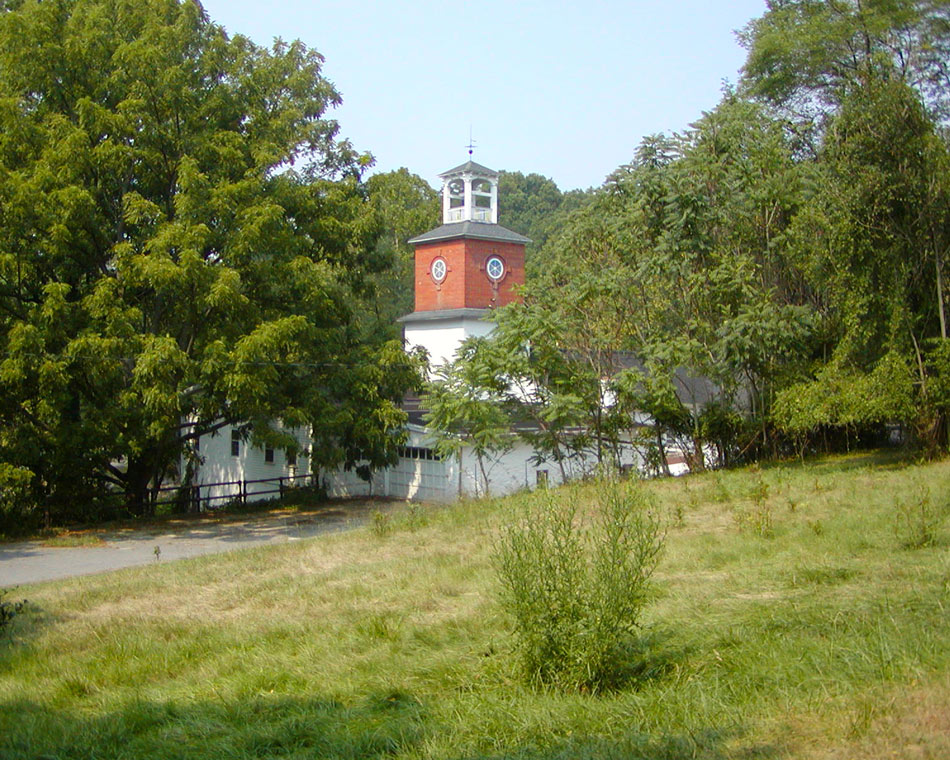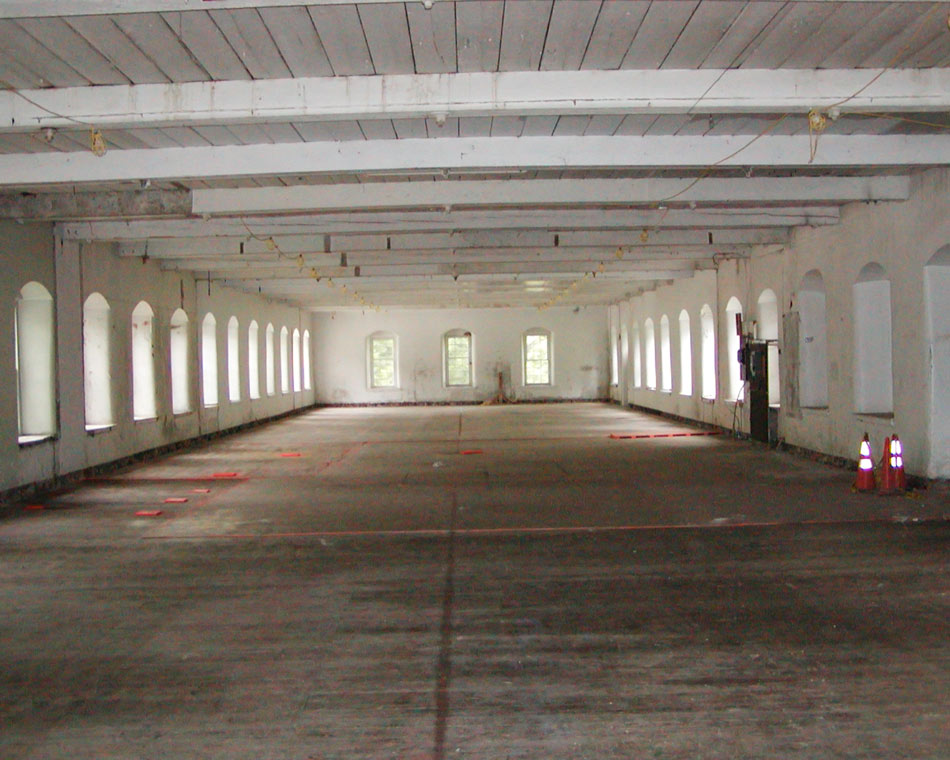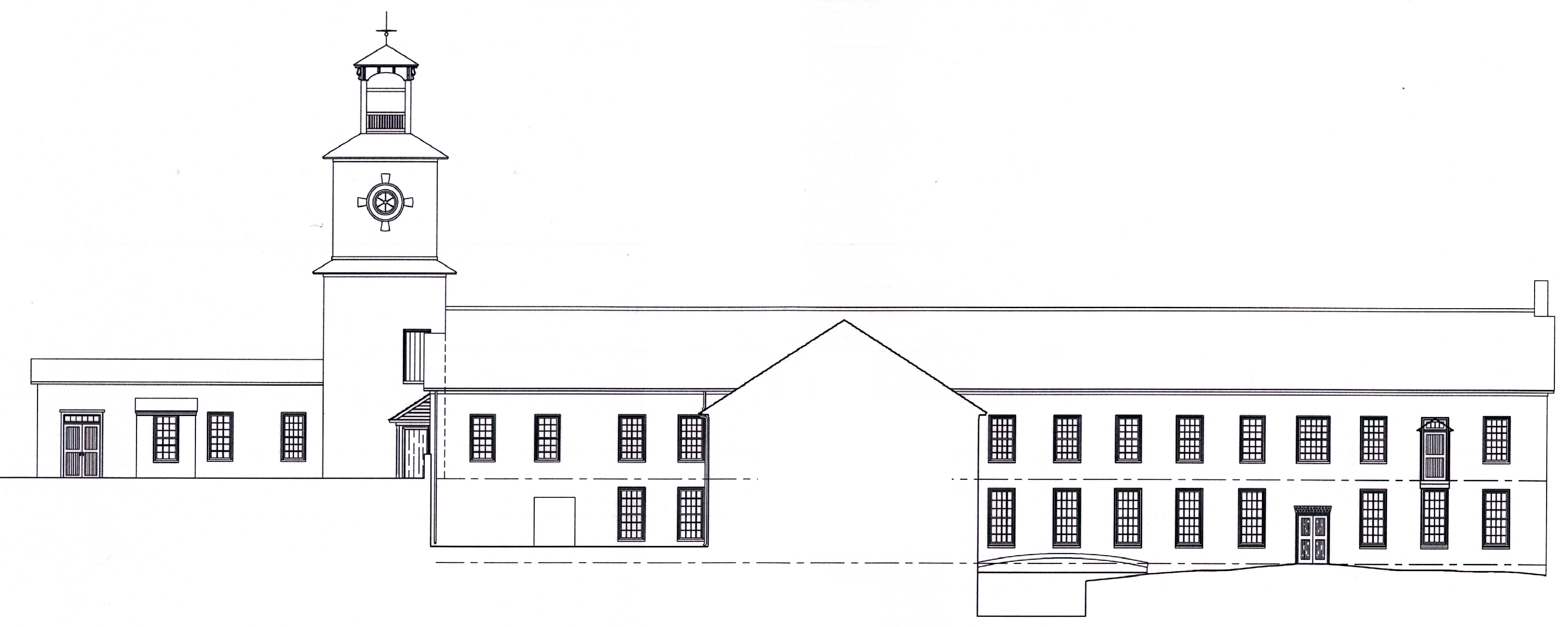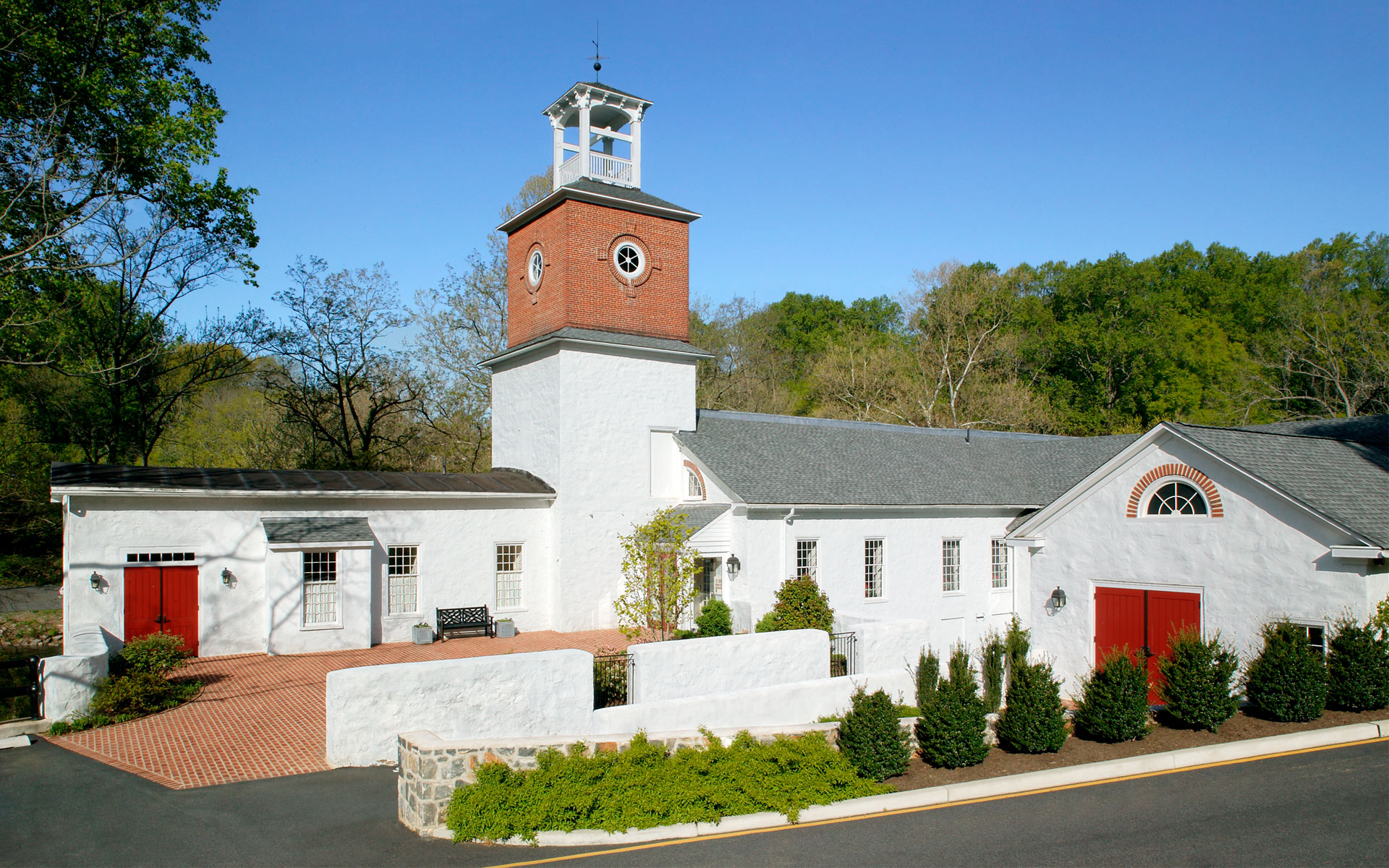 One of the early design challenges of this project was determining which parts of the mill were worthy of preservation, as there were a number of later additions. The tower had become land-locked within the massing of these rudimentary additions, weakening its essence as a natural focal point. These particular additions were removed in order to expose the full height of the tower from the approach side, with the new main entrance adjacent to the tower. Portions of the walls of the later additions were left in place to define an entrance garden.