The National Guard Armory building was built in 1916, and is listed on the National Register of Historic Places. Until 2013, it housed the National Guard's Bravo Company, 1st Battalion, 111th Infantry and 56th Stryker Brigade Combat Team, which traces it lineage directly to Benjamin Franklin, who formed the unit in 1747 to protect the Colonies in the French and Indian War. Seeing the possibilities in the vacant brick building for a reuse as a performing arts center, the non-profit Uptown! Entertainment Alliance began a successful campaign to purchase the building and restore it.
Uptown! Entertainment Alliance's primary goal was to establish a sustainable theater facility to host a diverse mix of live theater, music, dance, film, and community events. To take advantage of The Historic Preservation Tax Credit program, the building was also to be renovated to conform with Secretary of the Interior's Standards for Rehabilitation.
The First Floor adaptive re-use includes a new 327 seat Theater with a 1,500 square foot stage, a Box Office, and an Intermission room with a full service bar. The Second Floor includes a Multi-Purpose Performance Room, a Green Room, with the Theater lighting/sound controls located on an existing Balcony. The Lower Level provides for an additional Function Space with a Green Room, Dressing Rooms, and new Toilet Rooms to accommodate the change in use. The building is now handicapped accessible with the addition of an exterior lift from grade to the First Floor, and a new Elevator to gain access to the Lower Level and Second Floors.
The design and construction successfully met the requirements of the Secretary of the Interior's Standards for Rehabilitation.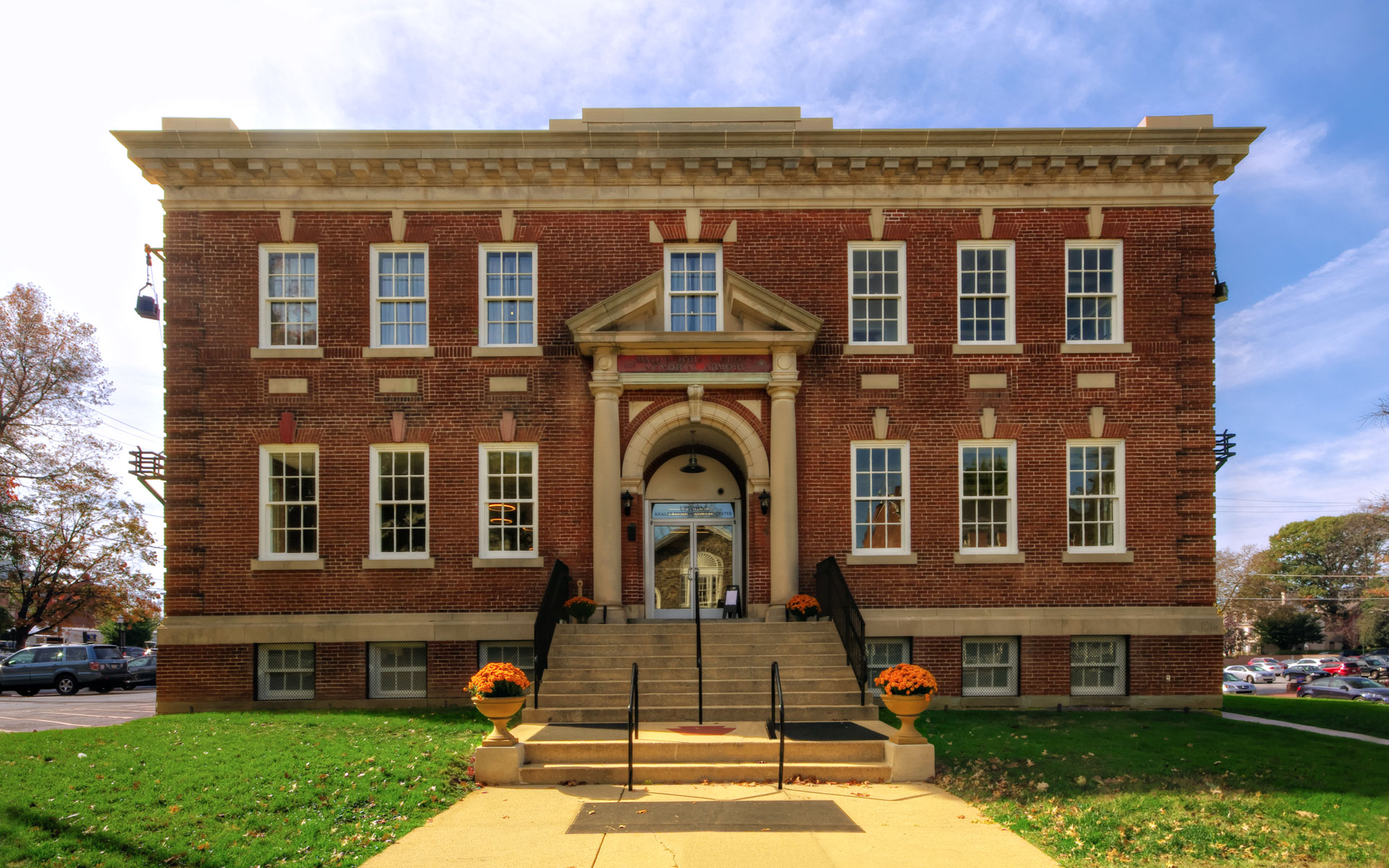 Formerly the Drill Hall, the barrel-vaulted main venue was designed to maintain the historic significance of the roof structure. New mechanical / electrical and state-of-the-art lighting and sound systems were designed with care to protect the overall aesthetic of the former Drill Hall.
The original arched trusses and barrel vaulted ceiling were celebrated with slightly contasting colors.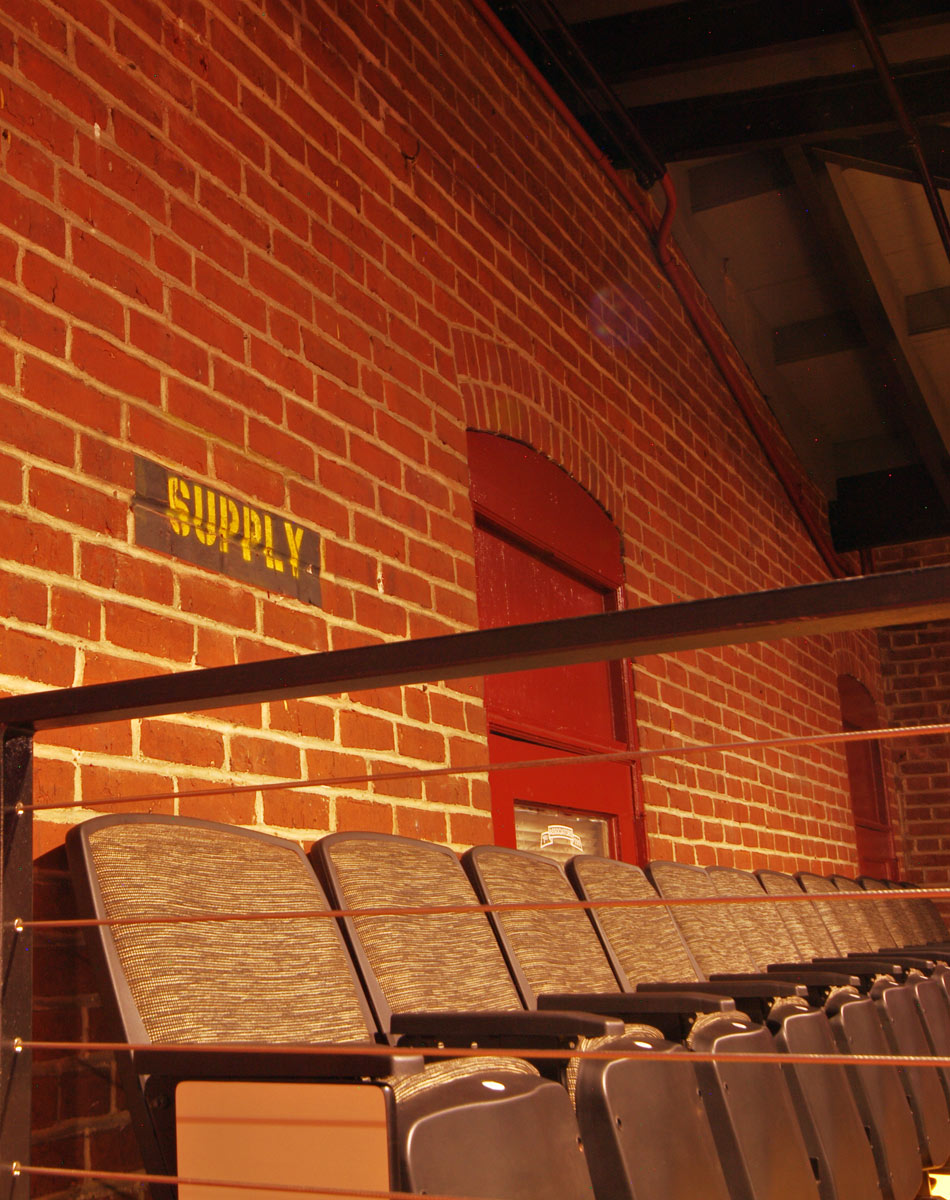 Original details like the stenciled labels on the brick walls from the building's previous life were kept.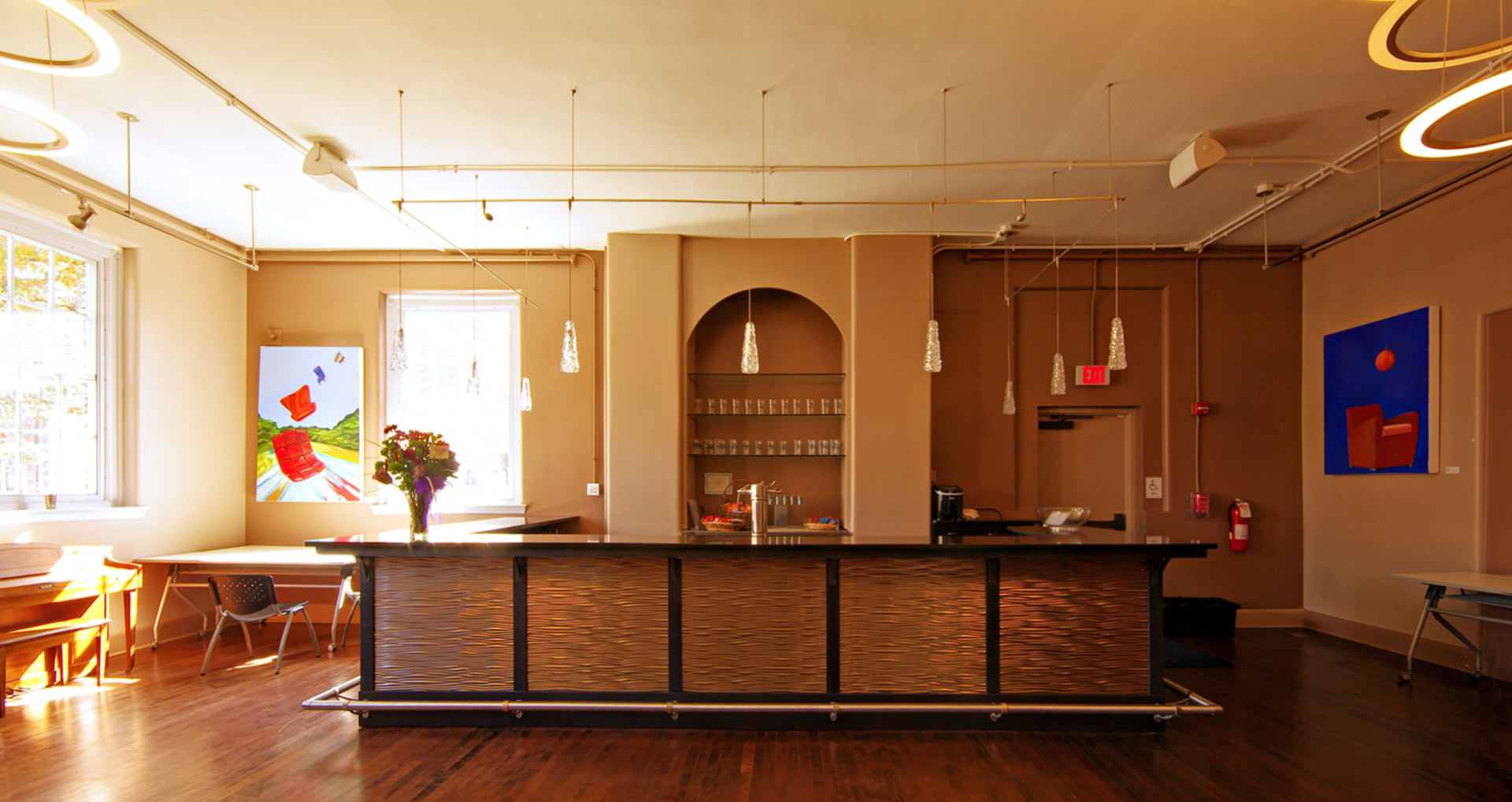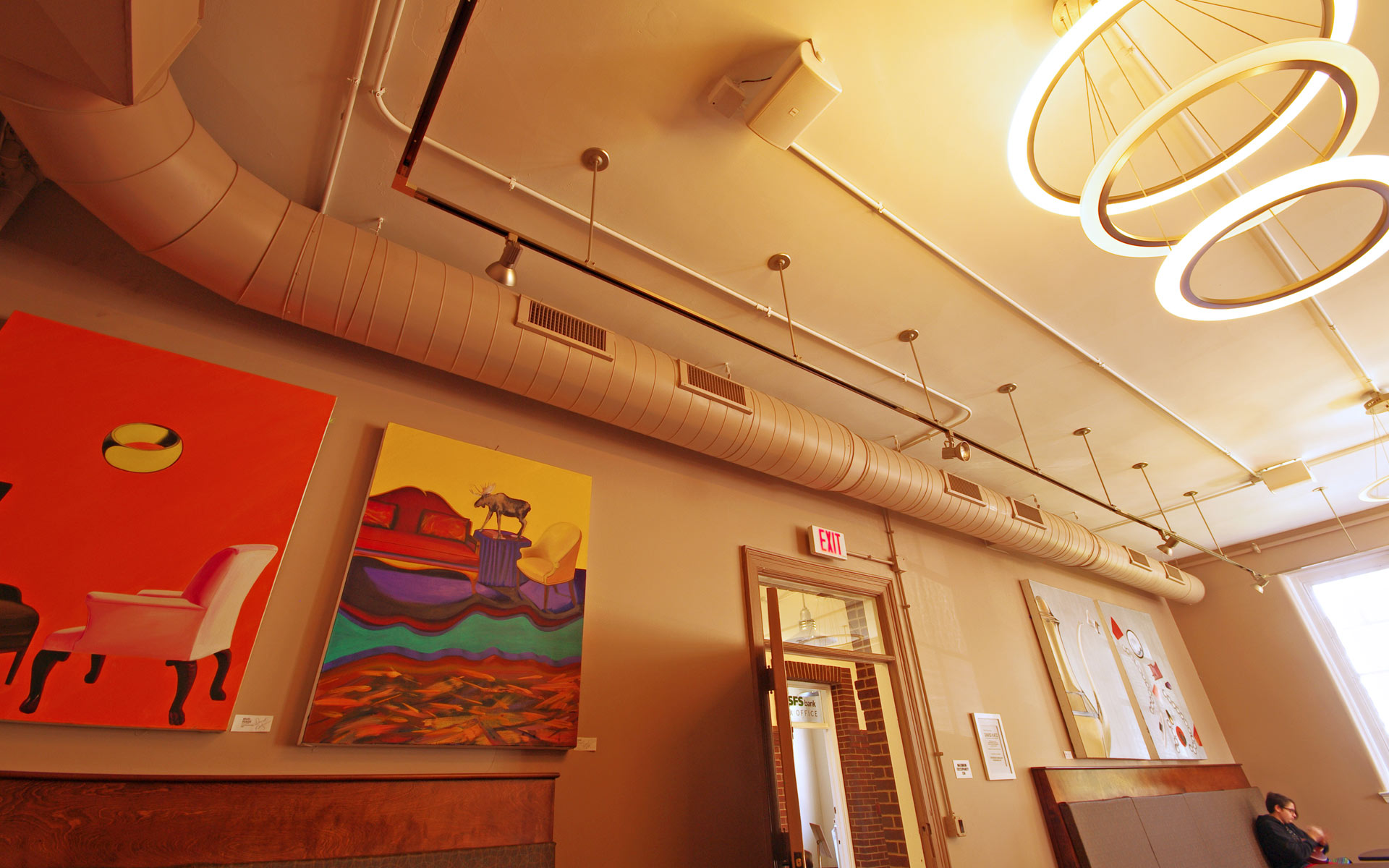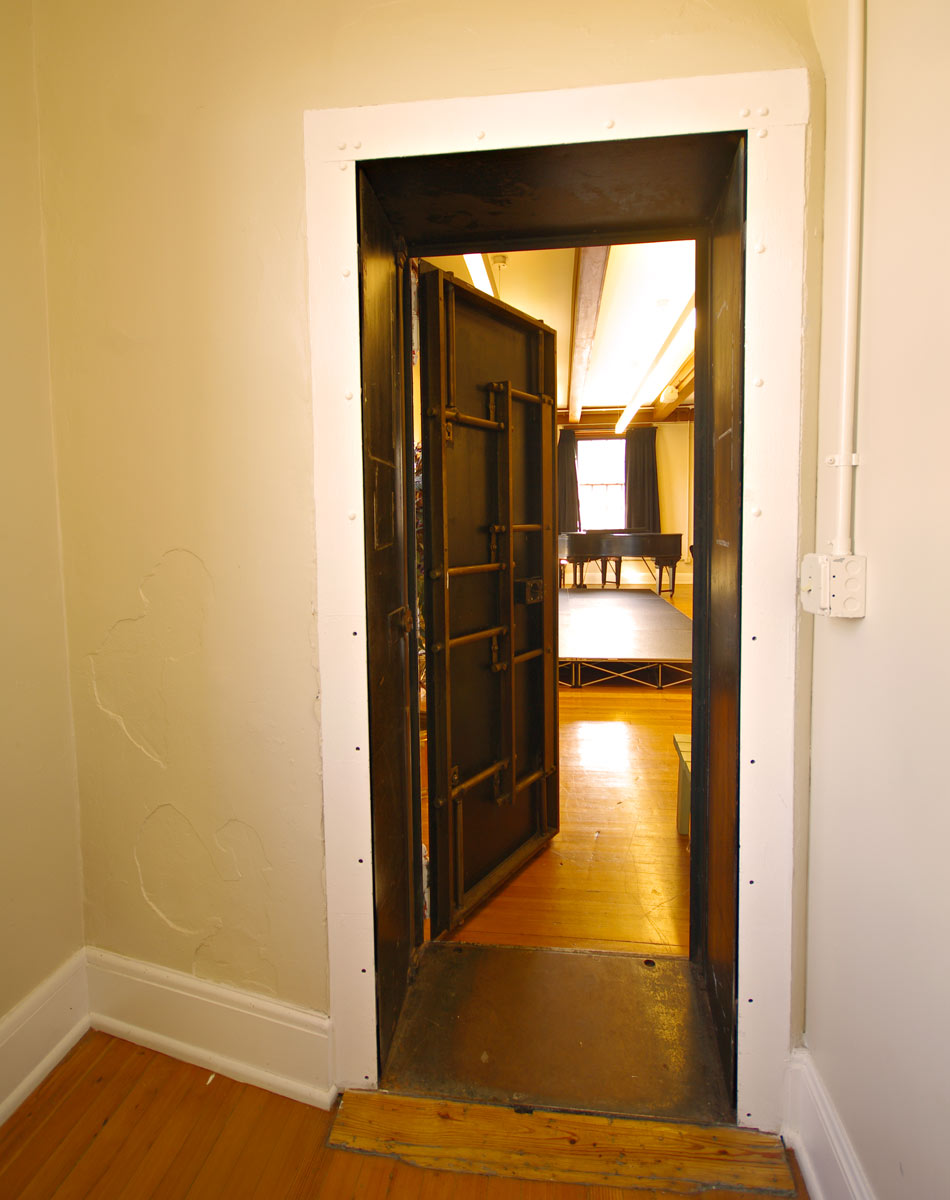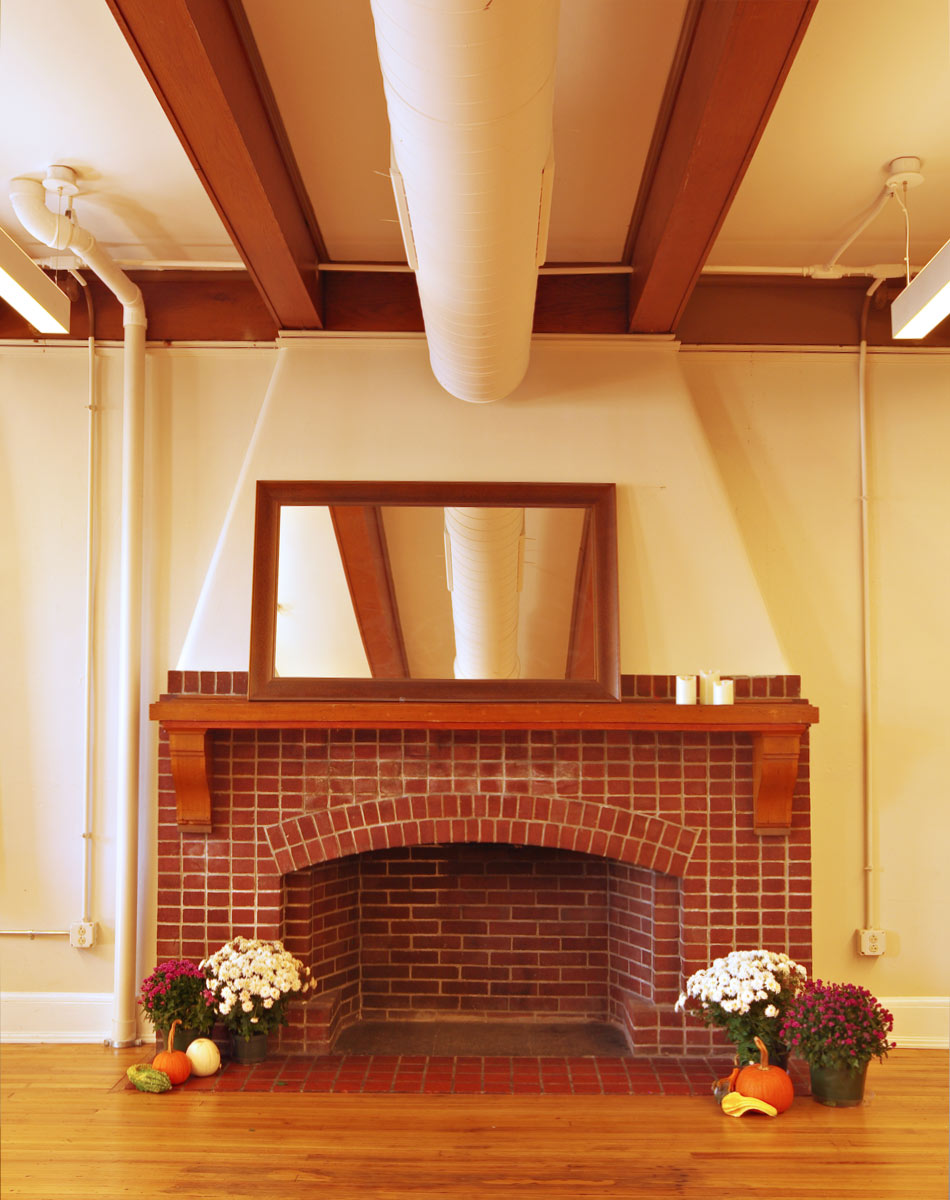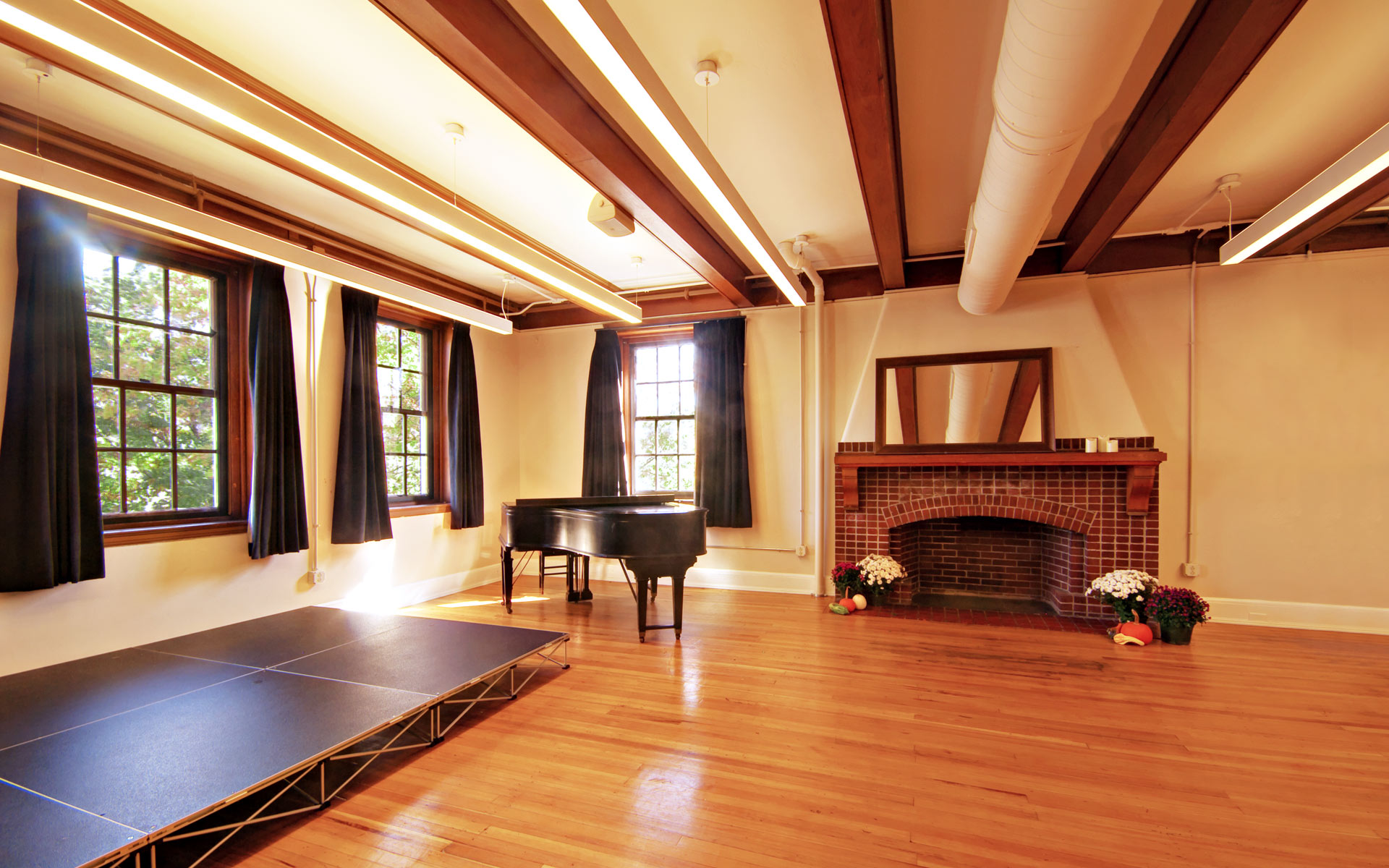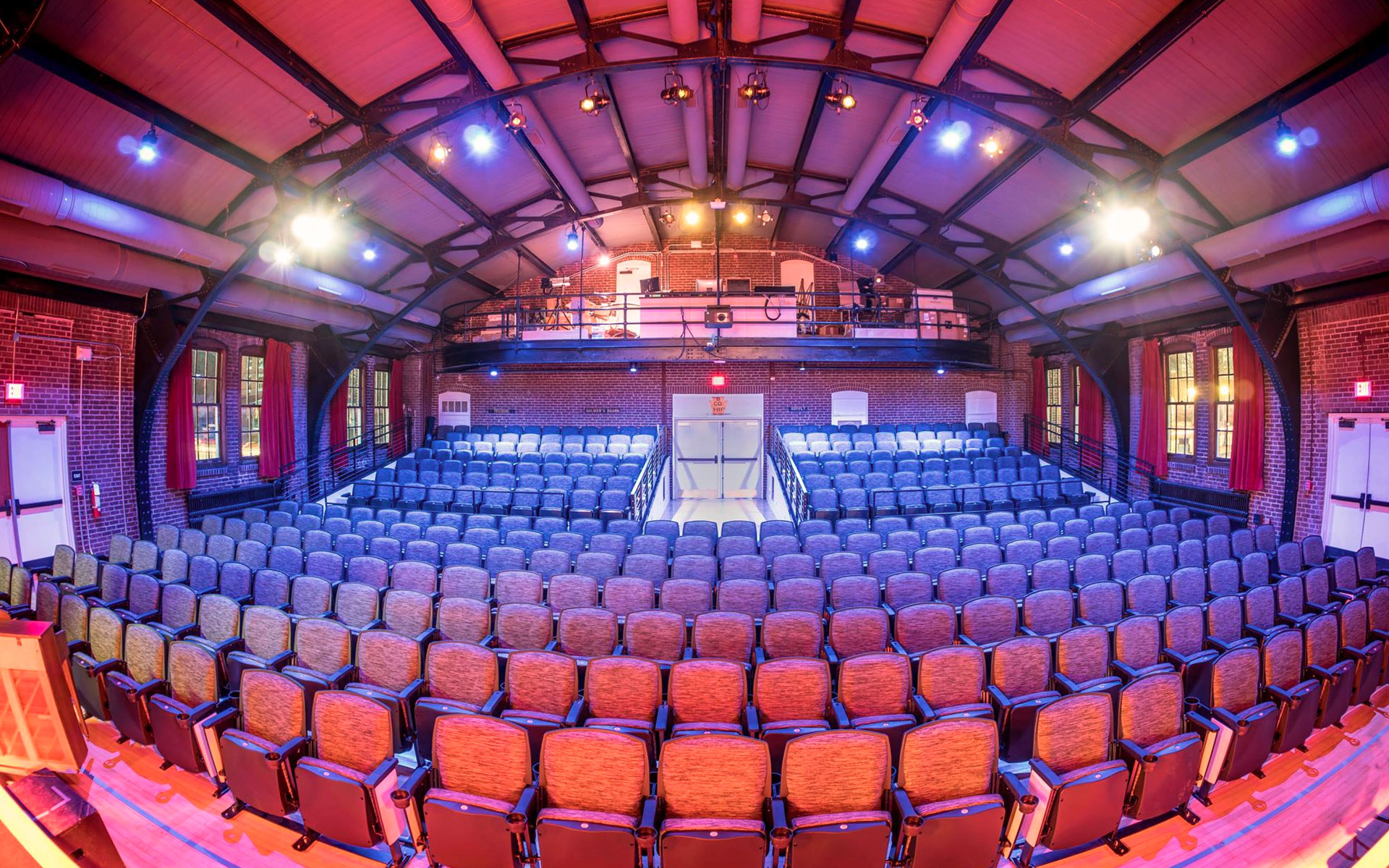 The Uptown! Knauer Performing Arts Center opened on December 31, 2016. Homsey Architects is proud to have been part of the creation of a new cultural hub in the historic Borough of West Chester.