Tower Hill Botanic Garden Orangerie
LOCATION: Boylston | MA
CLIENT: Worcester County Horticultural Society
STATUS: Completed 1999
PROGRAM: Horticultural Display House New Construction
AWARD: AIA Delaware | Honor Award for Design Excellence | 1999
Tower Hill Botanic Garden is a 132 acre public garden consisting of formal gardens as well as preserved meadows, woodland areas, and walking trails. The Worcester County Horticultural Society garden hosts year-round events and horticultural programs here dedicated to advancing the science of horticulture.
The Marjorie Doyle Rockwell Orangerie was planned as the "jewel box" in master plan of the formal gardens. Designed as a hybrid of a traditional 18th century orangerie and a modern conservatory, the structure includes a glass roof and wider footprint. This contemporary interpretation incorporates passive solar principles which capitalize on the building's orientation and high tech systems for drainage and ventilation. A temperature of 55° F is maintained in the winter months to accommodate winter blooming and non-hardy potted plants. From May through October the plant displays move outdoors, opening up the space for special events.
Also included in the project are a separate potting shed, mechanical room, growing house, and pit greenhouse accessed from the orangerie by a subterranean tunnel.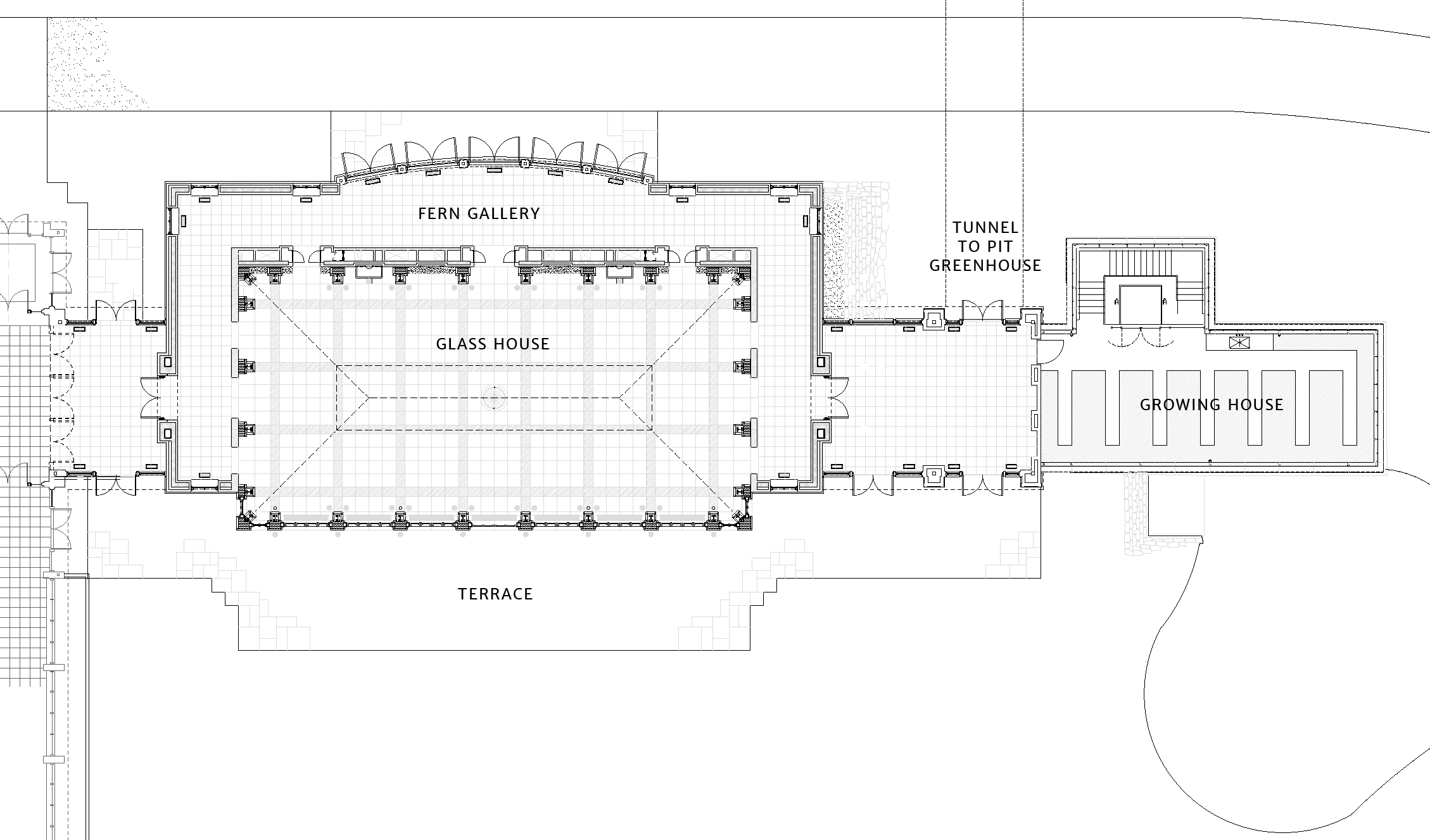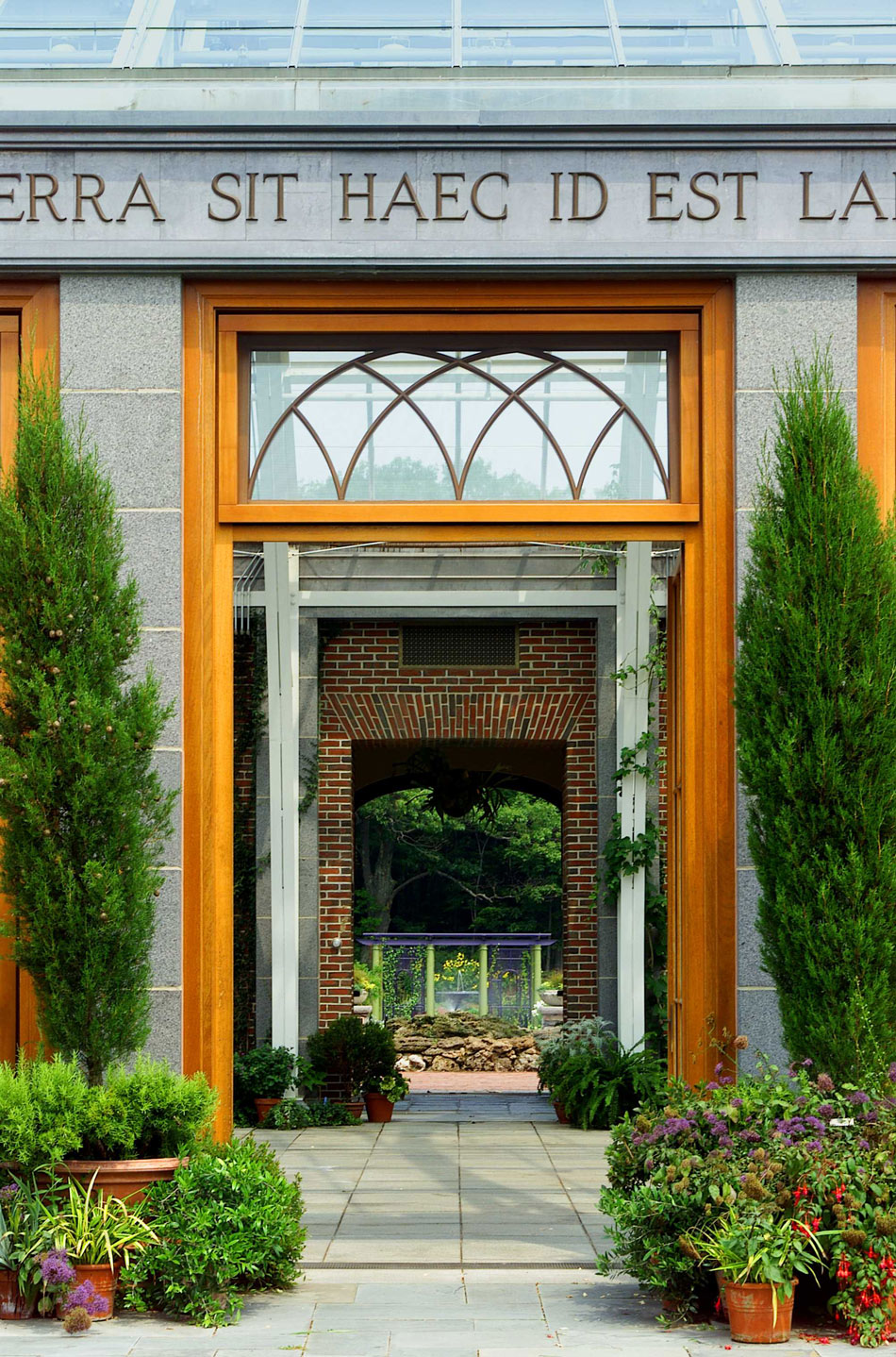 The latin cornice incription reads: SI CAELUM IN TERRA SIT HAEC ID EST LAETITIA AETERNA, which translates to: "If there be heaven on earth, this is it, joy everlasting."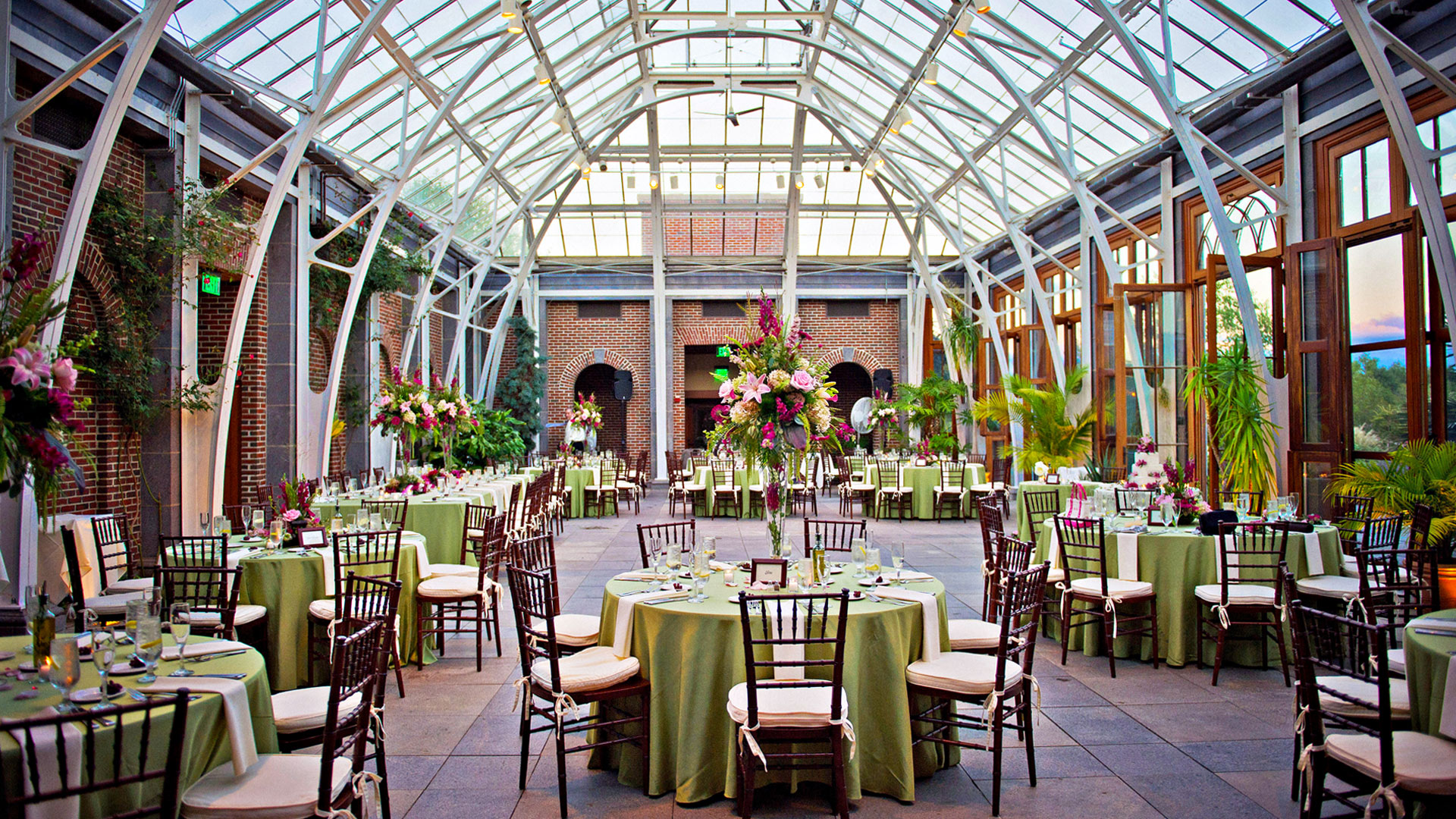 Visually lightweight and structurally efficient steel catenary arches support the glass roof and give visitors an uplifting sensation.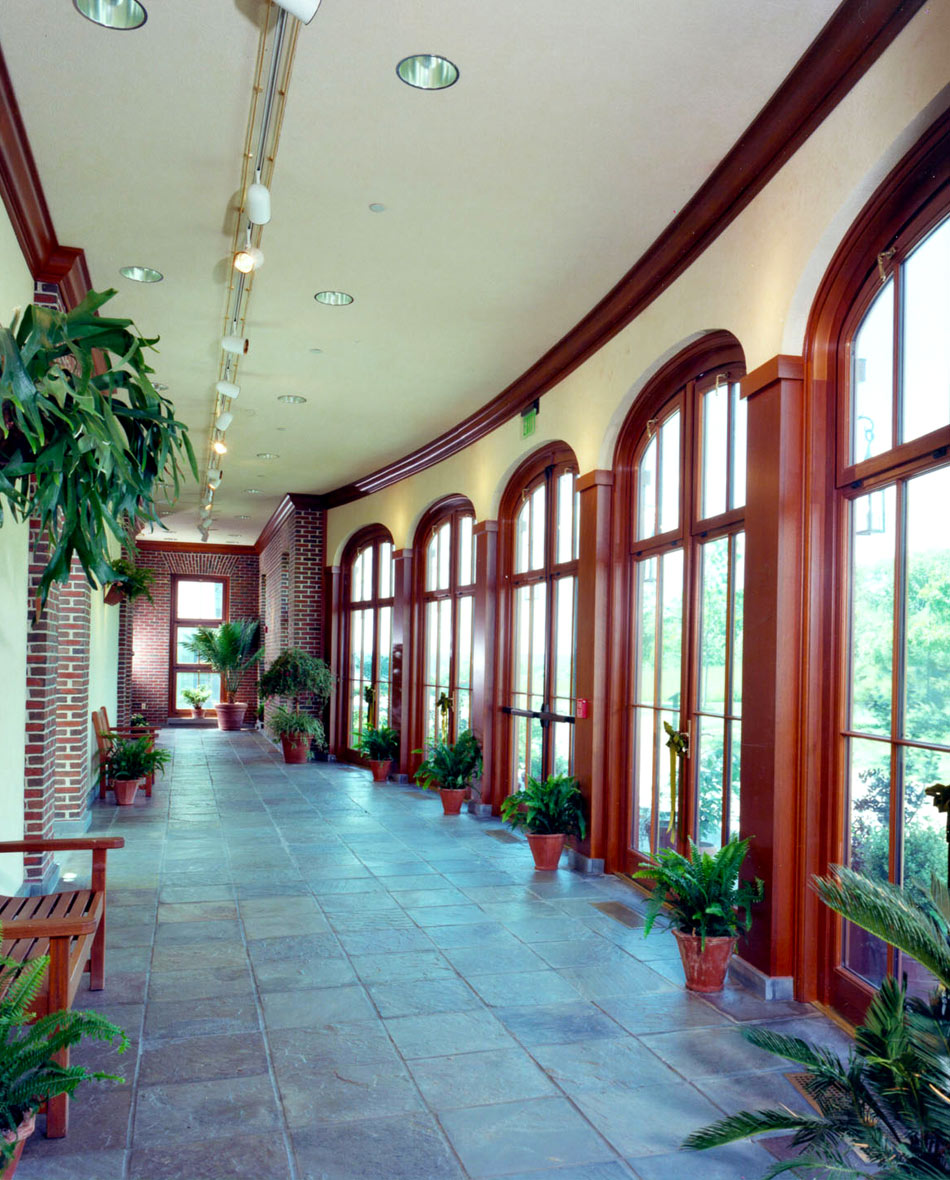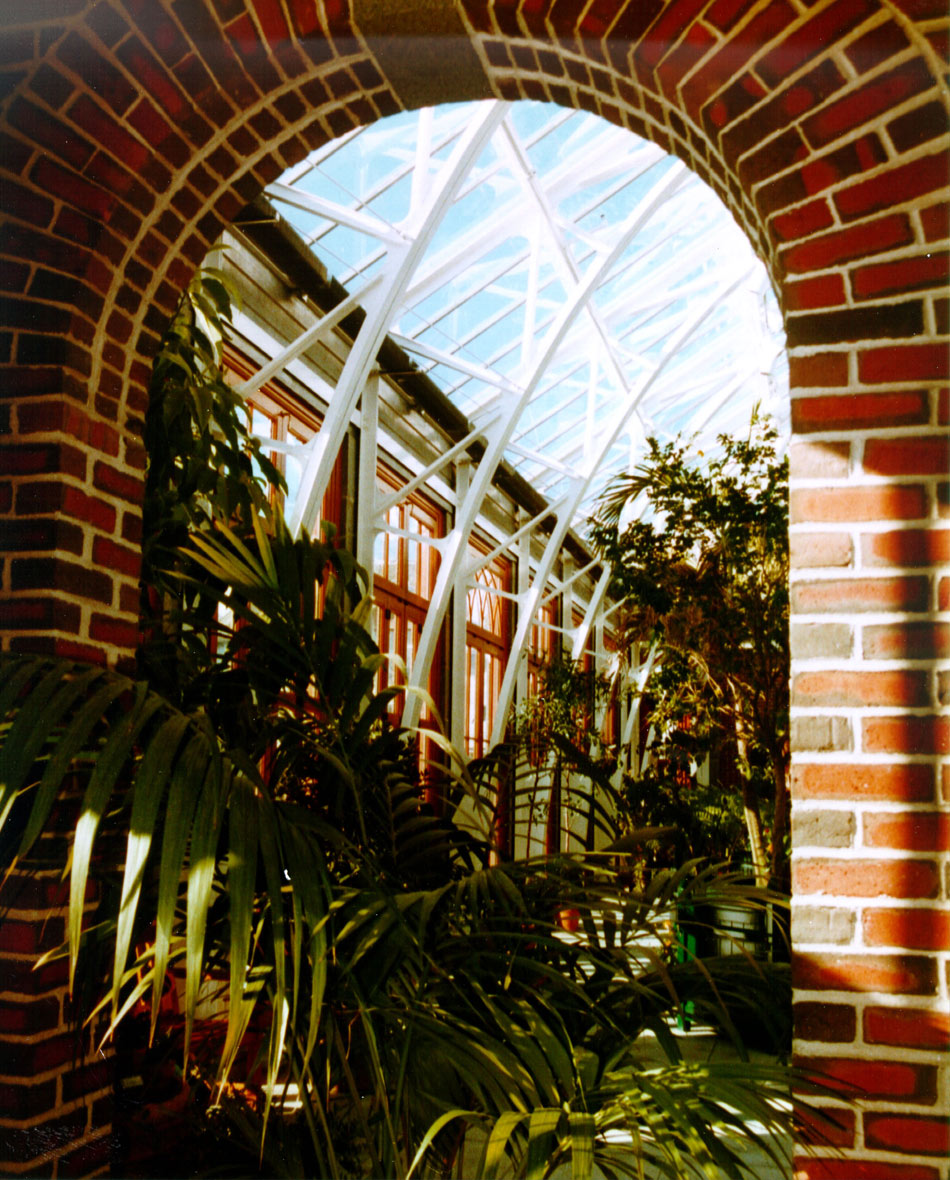 Wrapping the main volume is the north-facing fern gallery. Visitors can experience the orangerie differently from this vantage point, glimpsing the space through arched openings.