LOCATION: Greenville | DE
CLIENT: Private
STATUS: Completed 2012
PROGRAM: Kitchen Renovation
The owners of this early 20th century stone home wanted to combine four service spaces into one entertainment-friendly kitchen and to provide more daylight and access to an existing patio. The original spaces were purely utilitarian in nature, designed for staff use of an earlier era. Homsey Architects designed a new open kitchen from what had been a service kitchen, butler's pantry, utility room, cold storage room, and part of a garage. The new design also incorporates larger openings to adjacent spaces for better views and increased daylight, new French doors to the patio, and a better access to two existing stairs.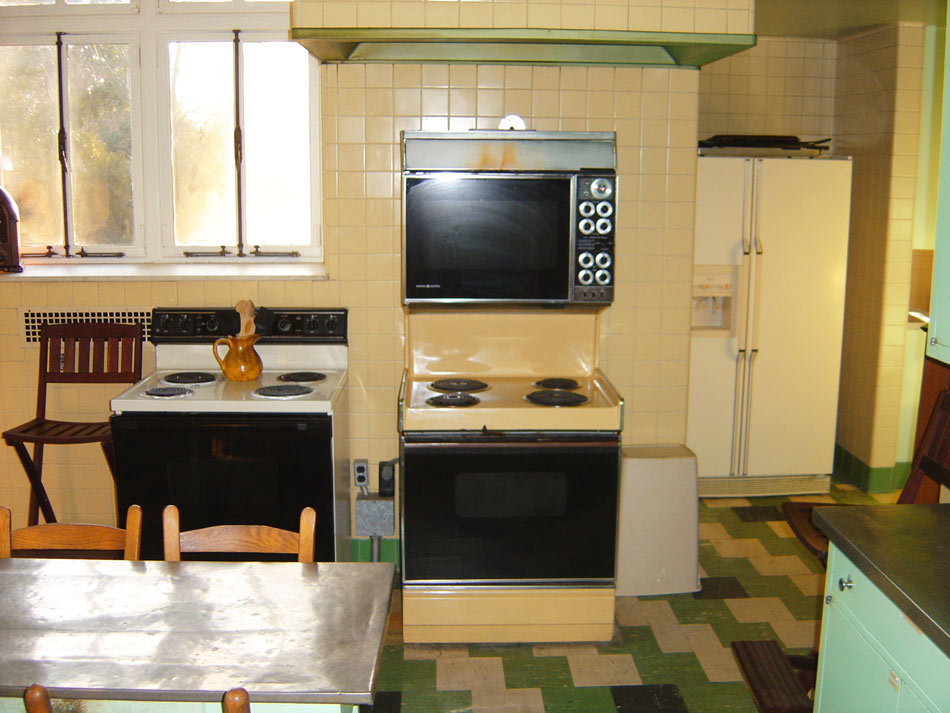 Homsey Architects designed a more vibrant and inviting kitchen from a series of compartmentalized spaces with institutional finishes, using details, moldings, and mill work more in keeping with the grandeur of the home.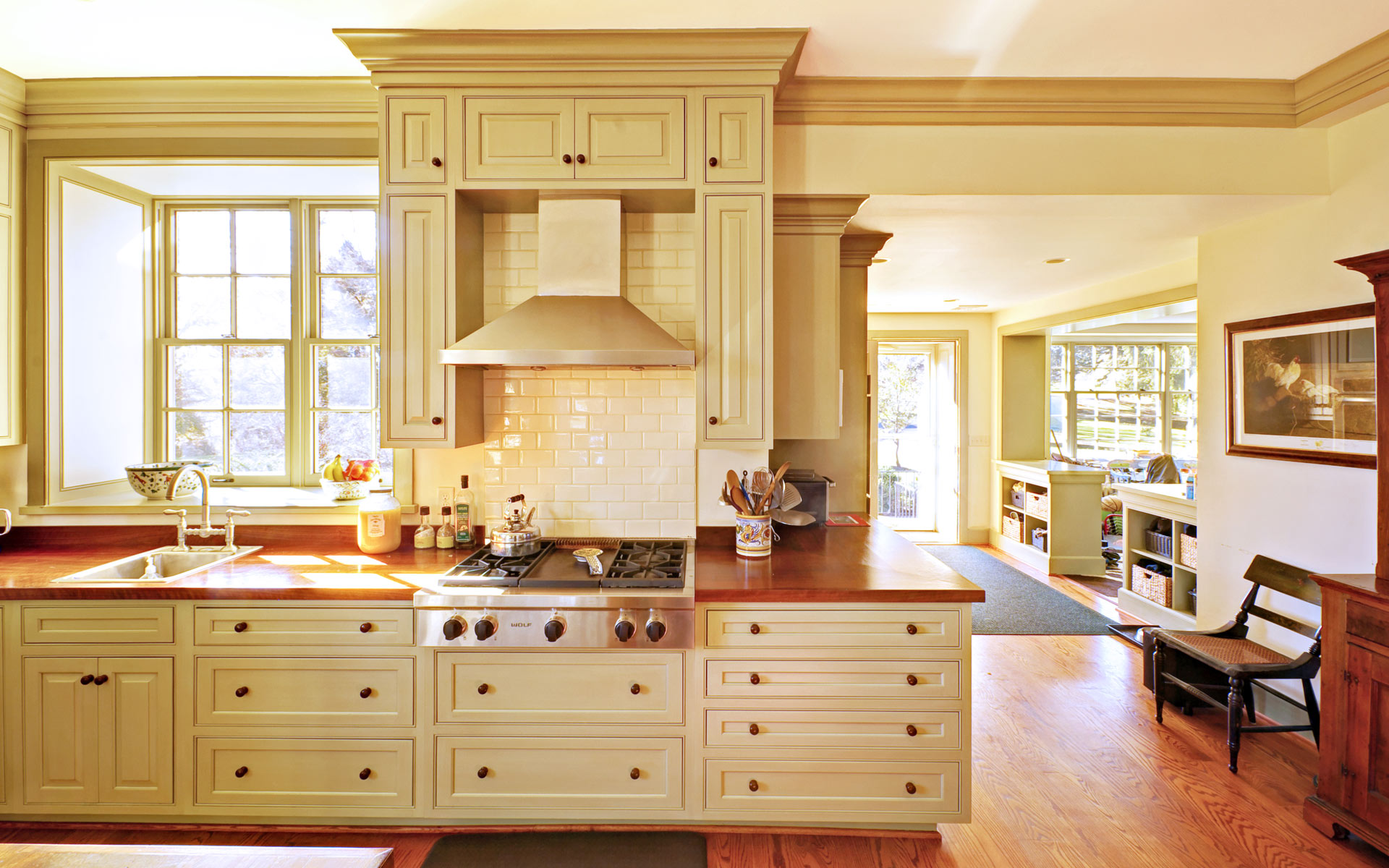 An old staff dining room was converted into a sports equipment room for the three kids, with built-in cubbies and benches. The door separating it from the kitchen was widened to allow for better views and day lighting, while a knee wall with pass-through cubbies reinforces a sense of separation.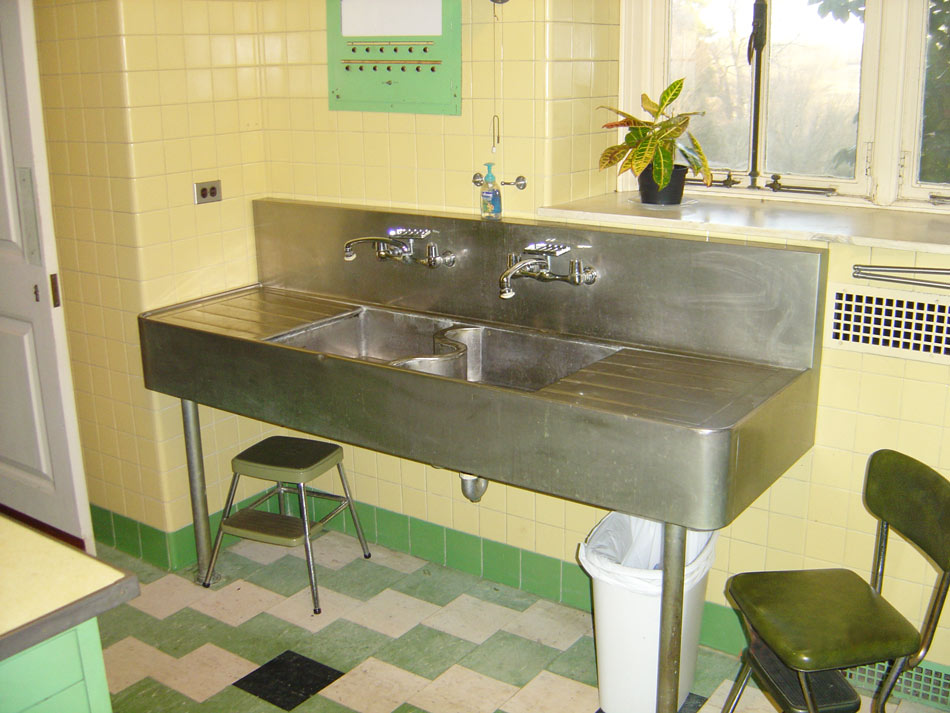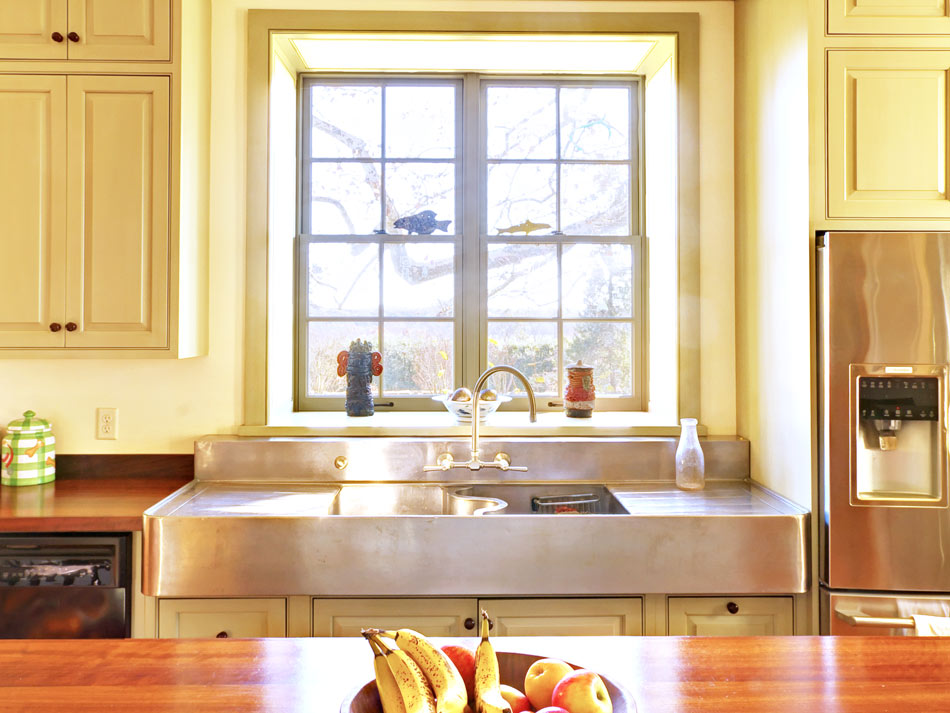 One of two original custom stainless steel sinks was reused, and window sills were lowered to offer better views.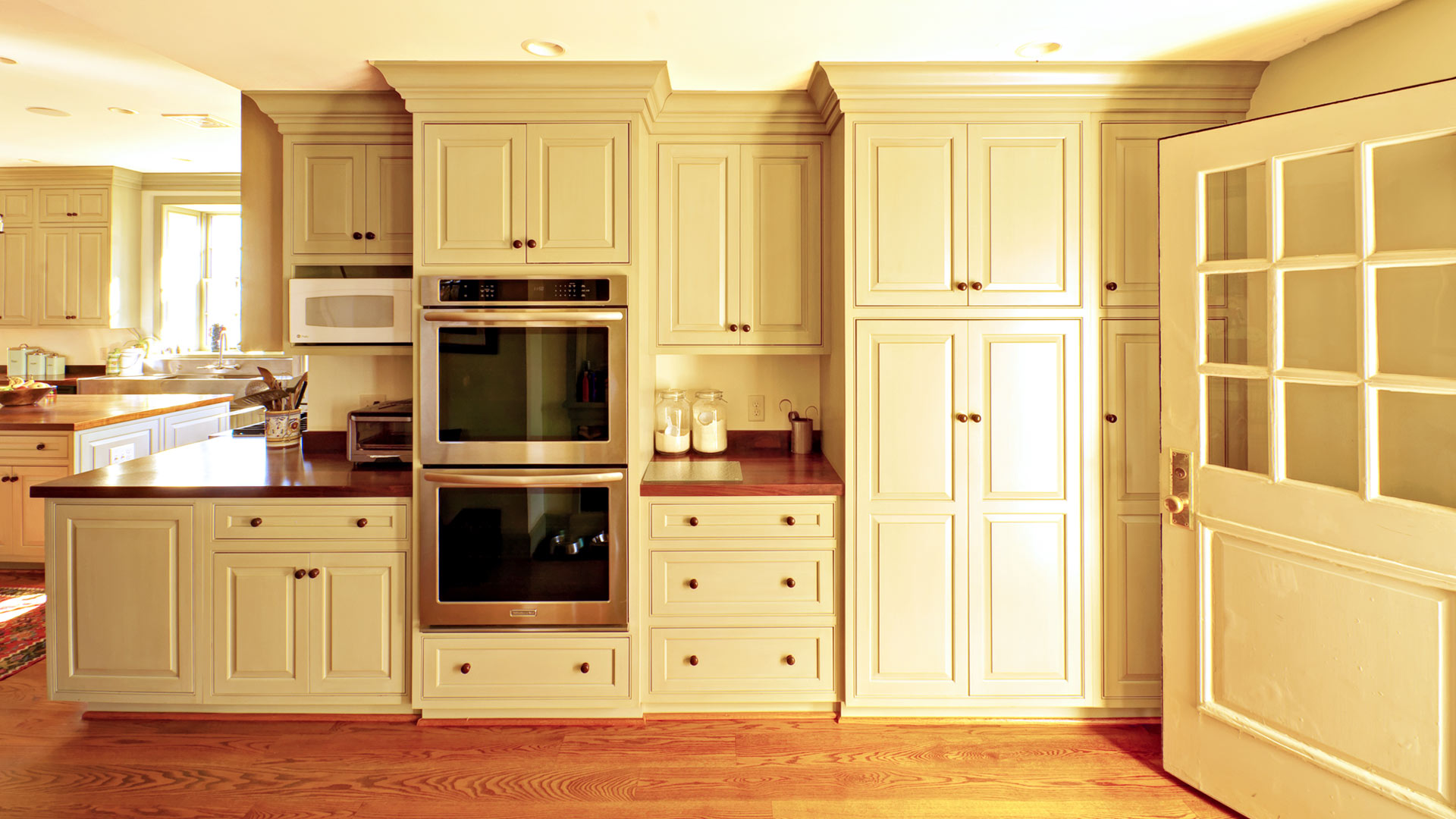 The back hall is now an extension of the kitchen, with pantry storage placed just inside the back door.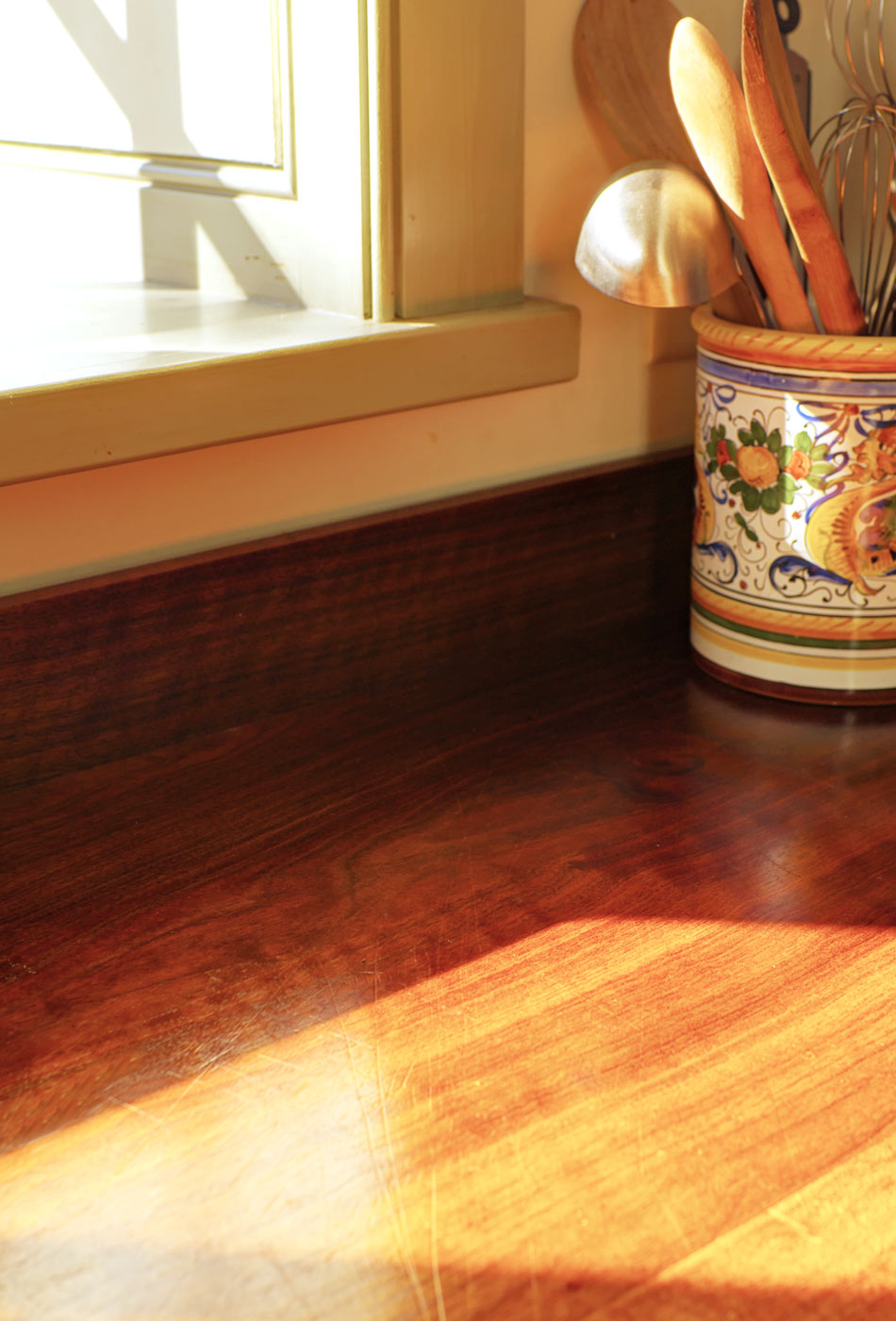 Black walnut countertops, chosen for their handsome, furniture-grade appearance, complement and contrast the soft cabinet color.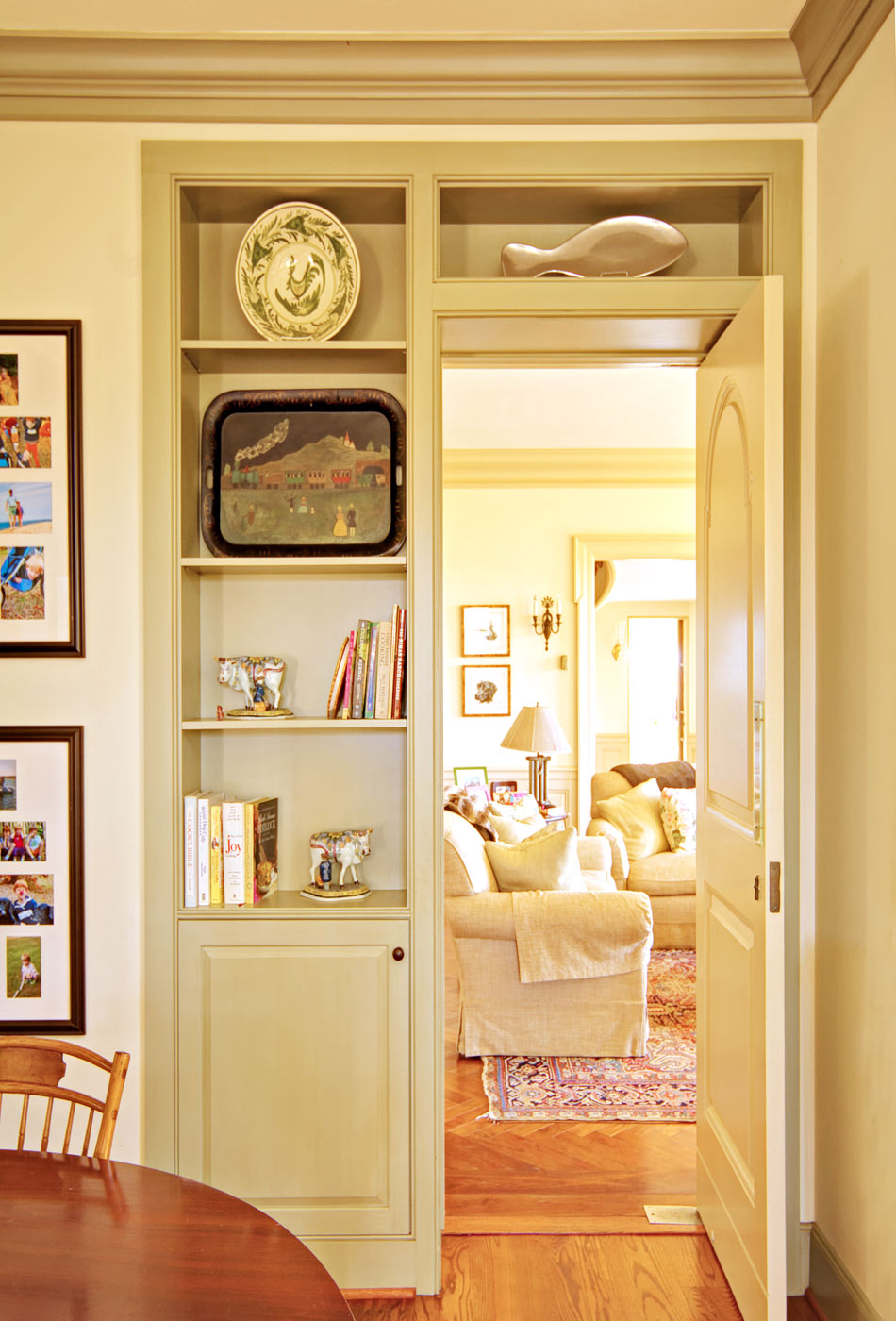 Open shelving around an existing door adds warmth and charm and makes up for a prior change in wall thickness.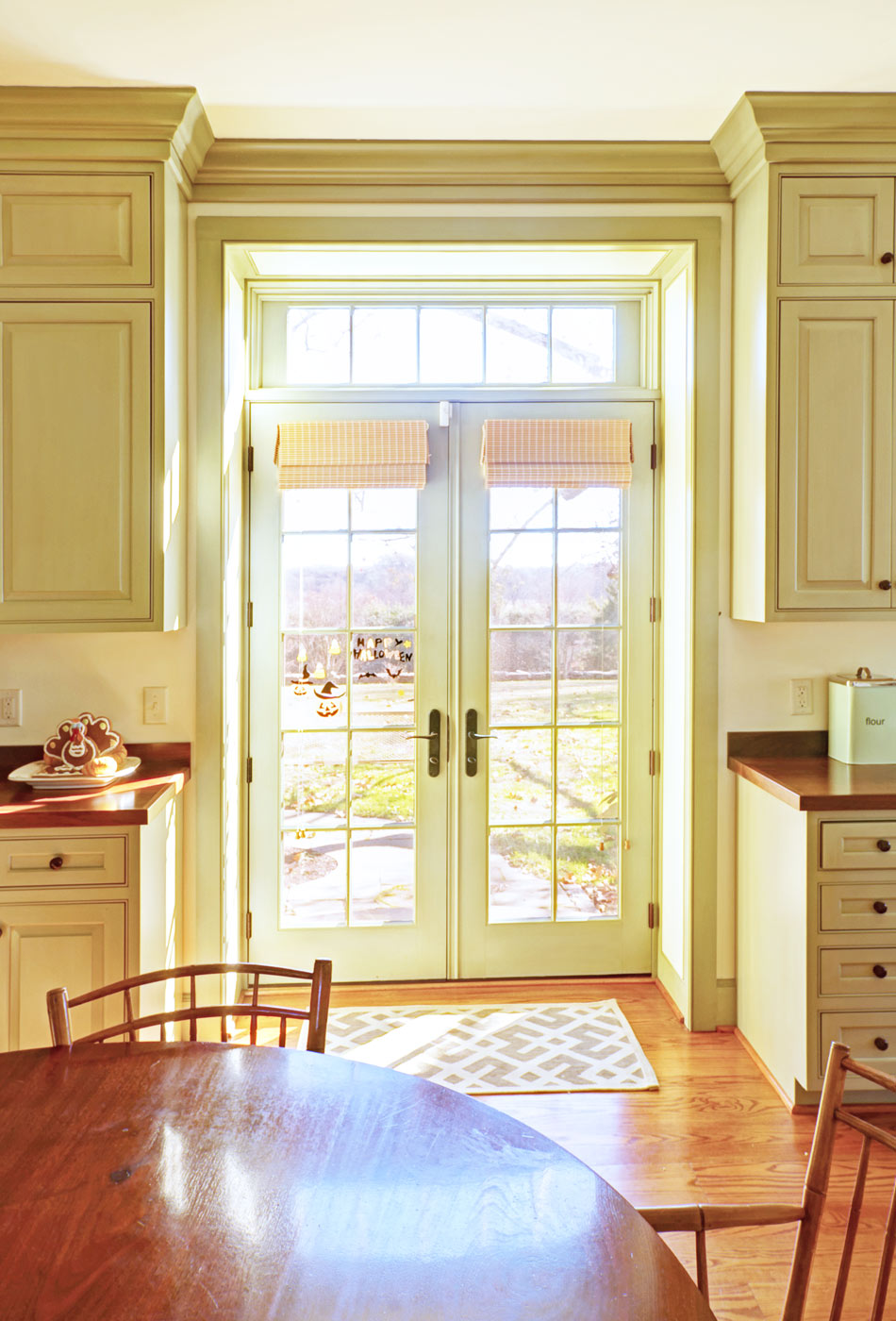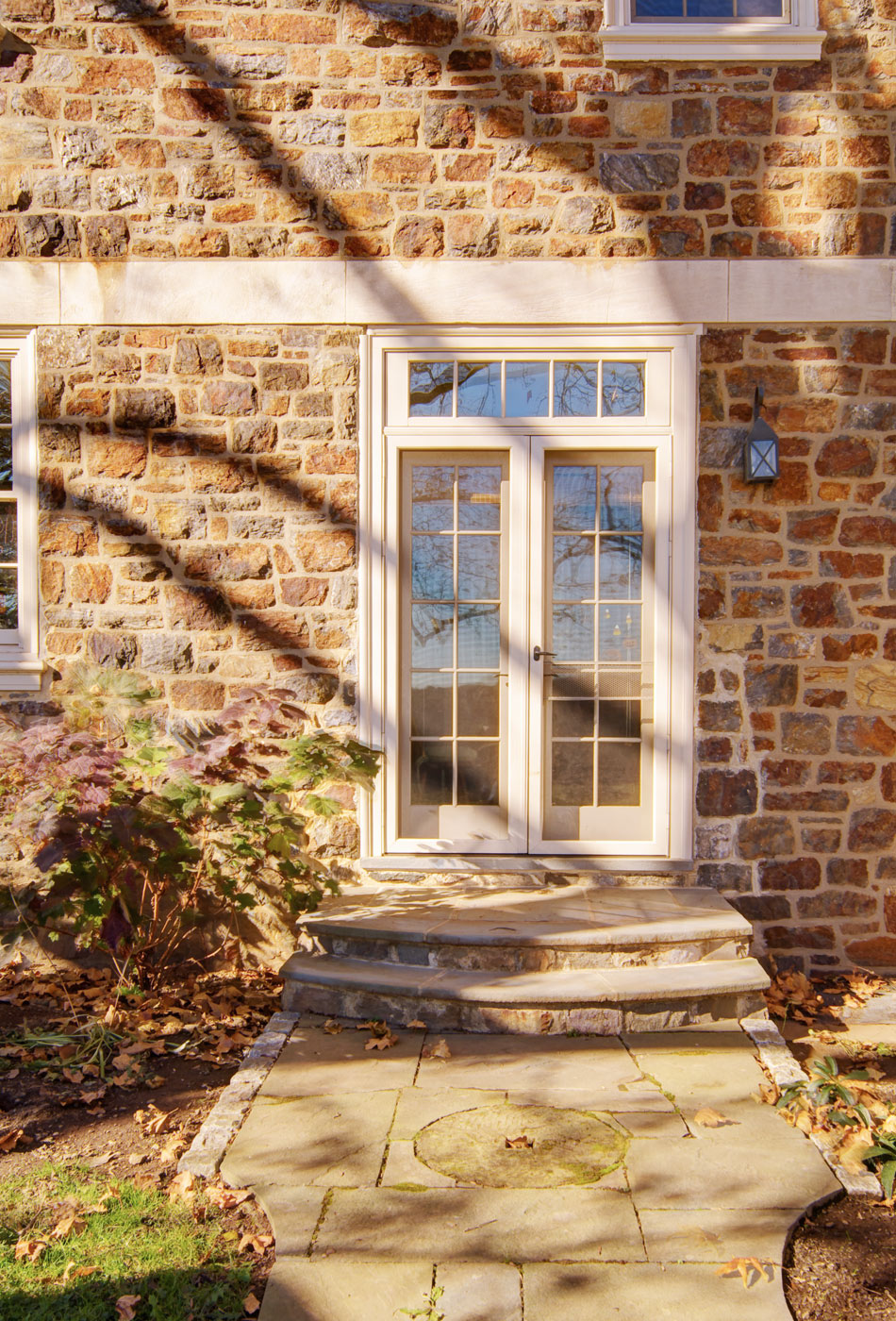 New French doors replace a pair of windows in the new breakfast area, providing direct access to the back yard and patio. As part of the project, metal windows and doors throughout the house were replaced with aluminum-clad, divided light windows and doors.