The Claude E. Philips Herbarium on the Delaware State University campus in Dover, DE is a scientific study and storage facility for dried specimens of rare, common, historic and extinct plant species. This project added 8,100 square feet of new construction to an existing building, which was improved as part of the project. Because of the updated and modern nature of the facility, the Herbarium is the State of Delaware's official repository for extinct and rare plants.
The Herbarium is a two-story brick building with a classical plan, which combines classical proportions with an industrial aesthetic. A new connector arcade was traditionally constructed with 12" thick solid brick columns and walls. The exterior brick arches of the arcade and windows were individually molded to the exact tapered shapes.
The interior brick columns are load-bearing and carry the exposed structural steel. The structure is further expressed with exposed steel beams and wood tongue & groove decking forming the second floor mezzanine. Since the outer walls are lined with the special plant storage cabinets, light is admitted through a large skylight in the central double height reading room. In order to preserve the plant specimens, extreme care was taken to control temperature, humidity and ultra-violet light. The end result is a sensitive response to both the preservation of the specimens, and the comfort of the researchers.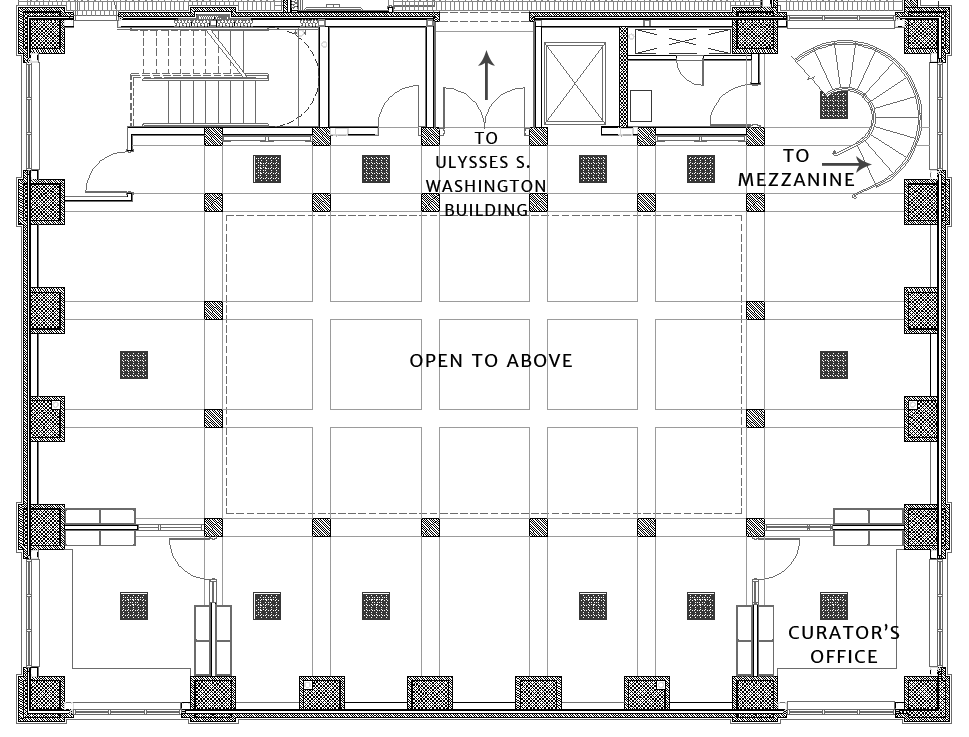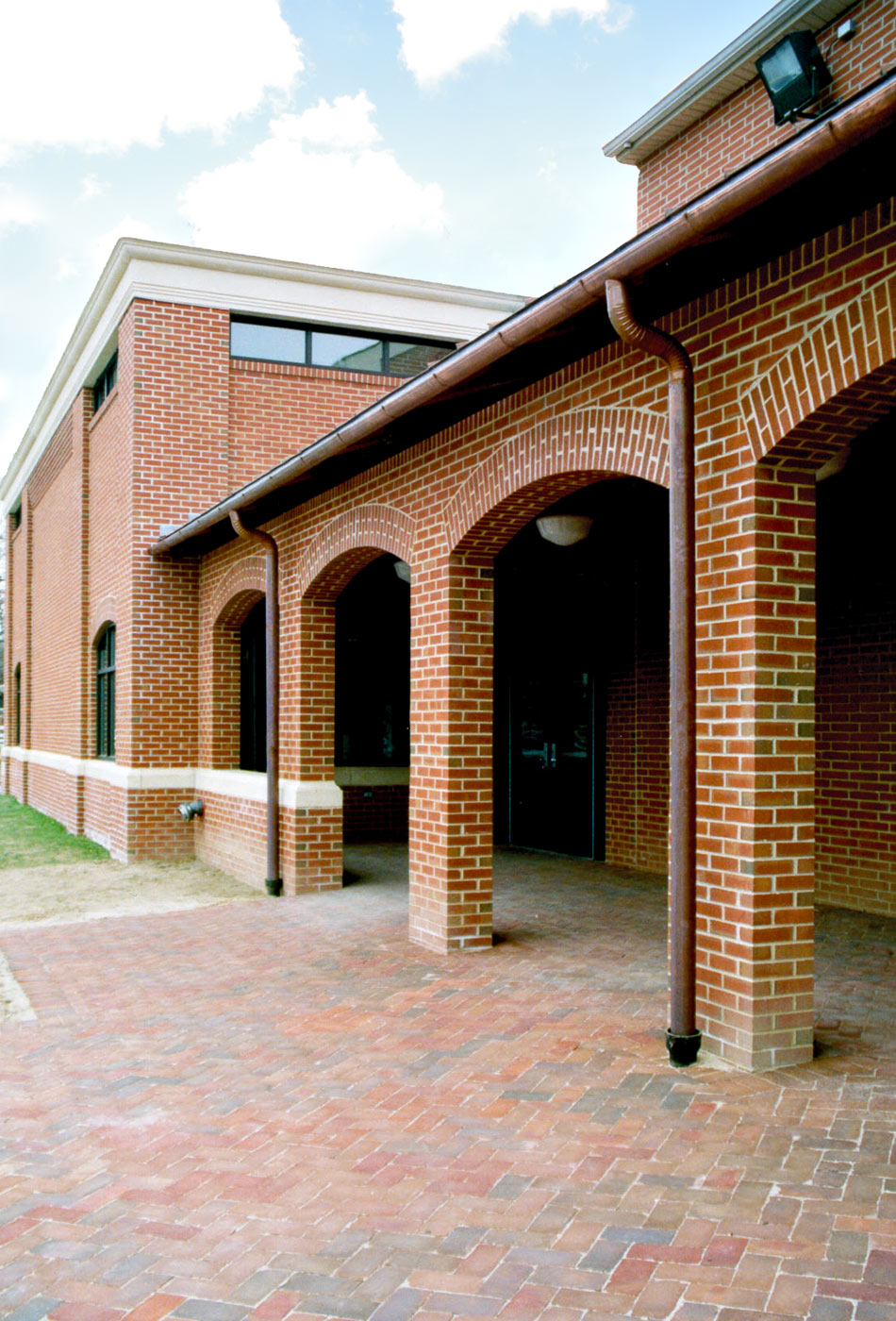 A new brick arcade integrates the new construction with an existing classroom building, forming the entrance.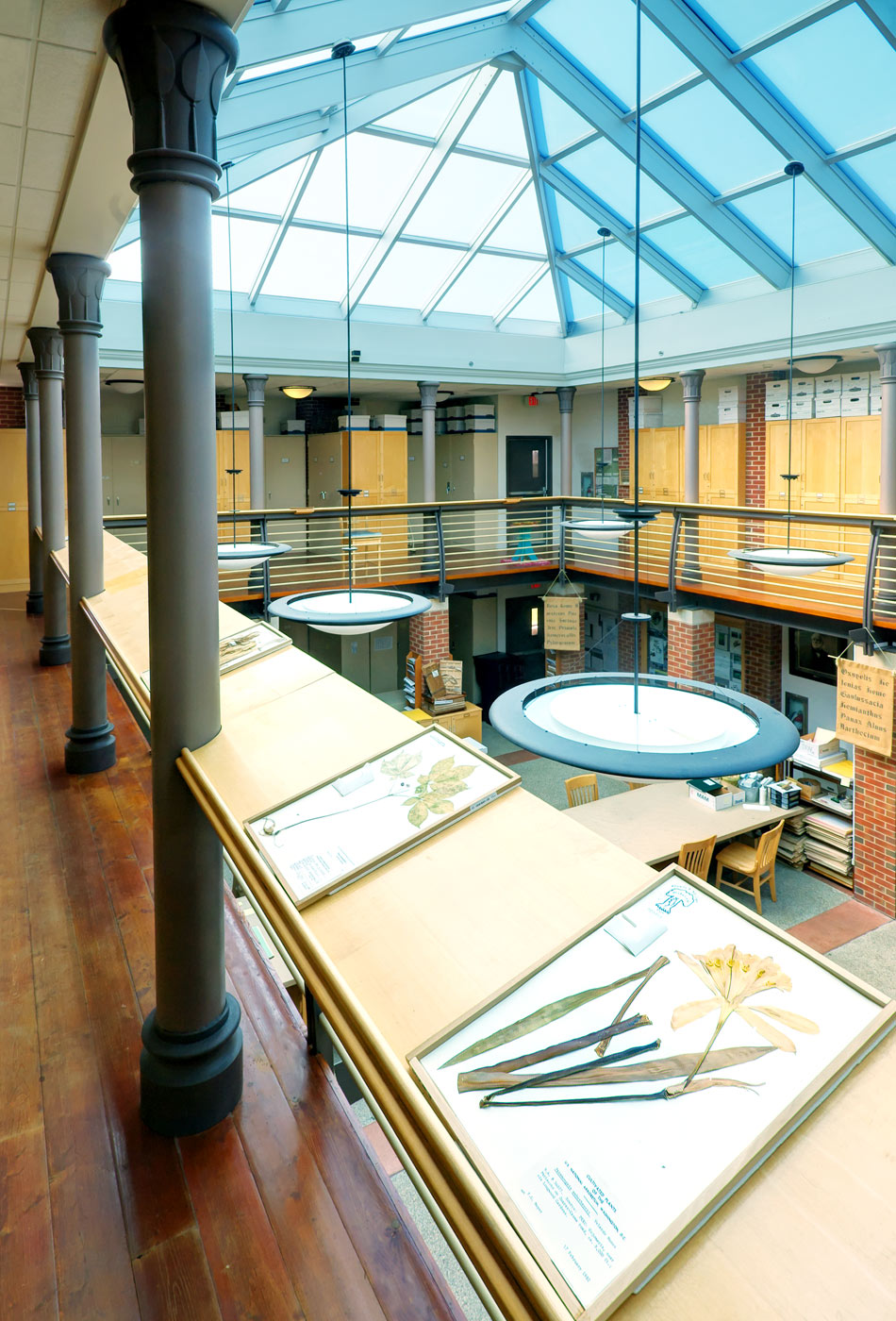 The railing of the mezzanine is a continuous podium that overlooks the central space.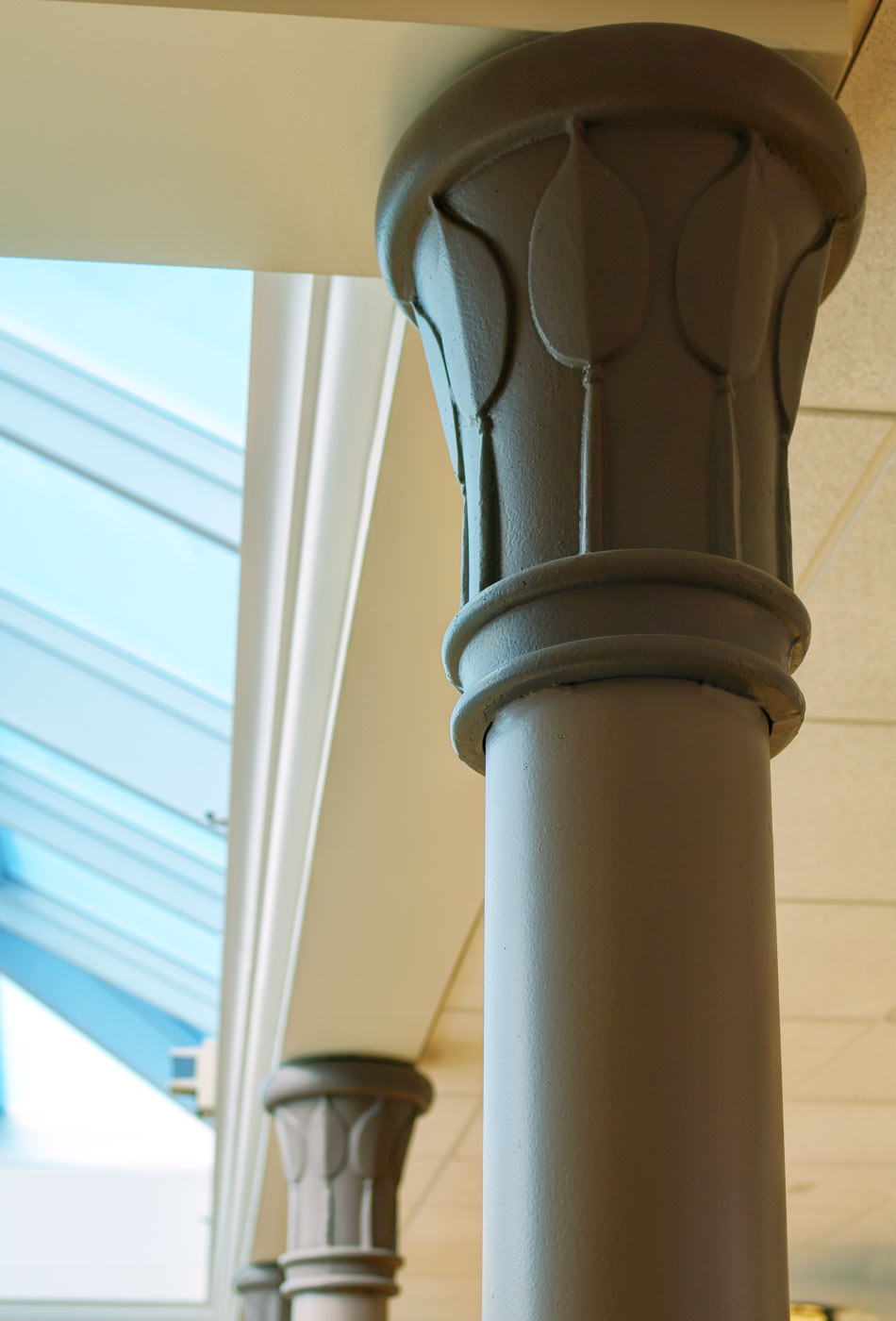 Steel columns with leaf motif capitals were custom designed for the building.