Gore Capabilities Center
LOCATION: Newark | DE
CLIENT: W.L Gore
STATUS: Completed 2005
PROGRAM: Adaptive Reuse Renovation
W. L. Gore and Associates is a uniquely creative, technology-driven company focused on discovery and product innovation. Gore has been granted more than 2000 patents worldwide in a wide range of fields including electronics, medical devices, and polymer processing.
After nearly 50 enterprising years in business, Gore was ready to build an innovation center with classrooms, conference space, and a creative setting for showcasing its extensive product lines. Working with an existing pre-engineered production facility and attached two-story brick office building totaling 60,000 square feet on Gore's Newark, DE campus, Homsey's design expresses the collegial, cooperative, and inventive culture of W. L. Gore and Associates. Bold forms, sleek materials, and energizing accent colors reinforce Gore culture as a collaborative and innovative company.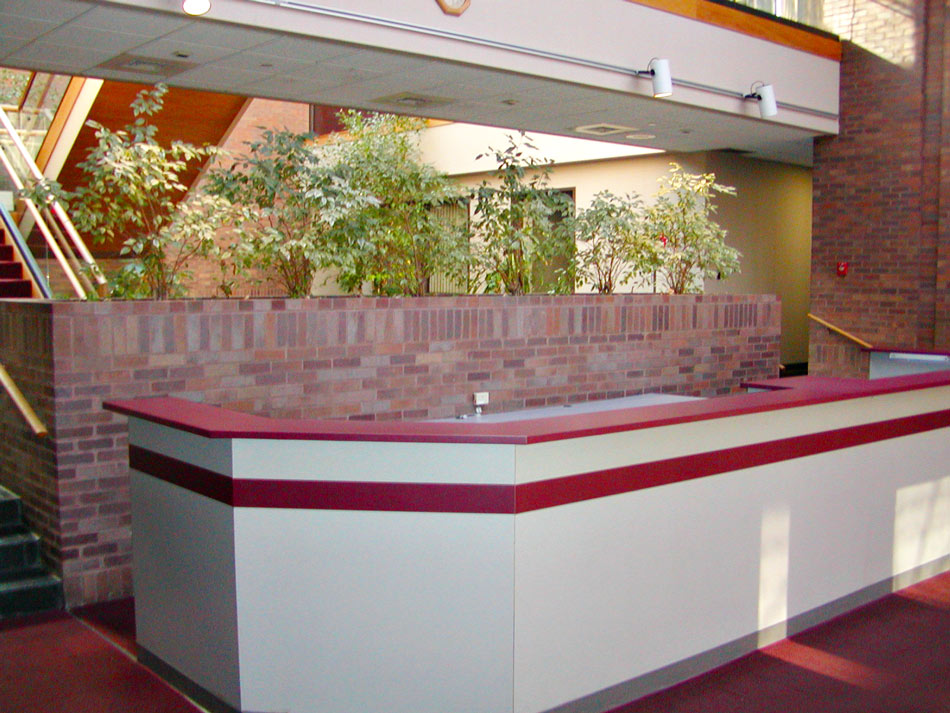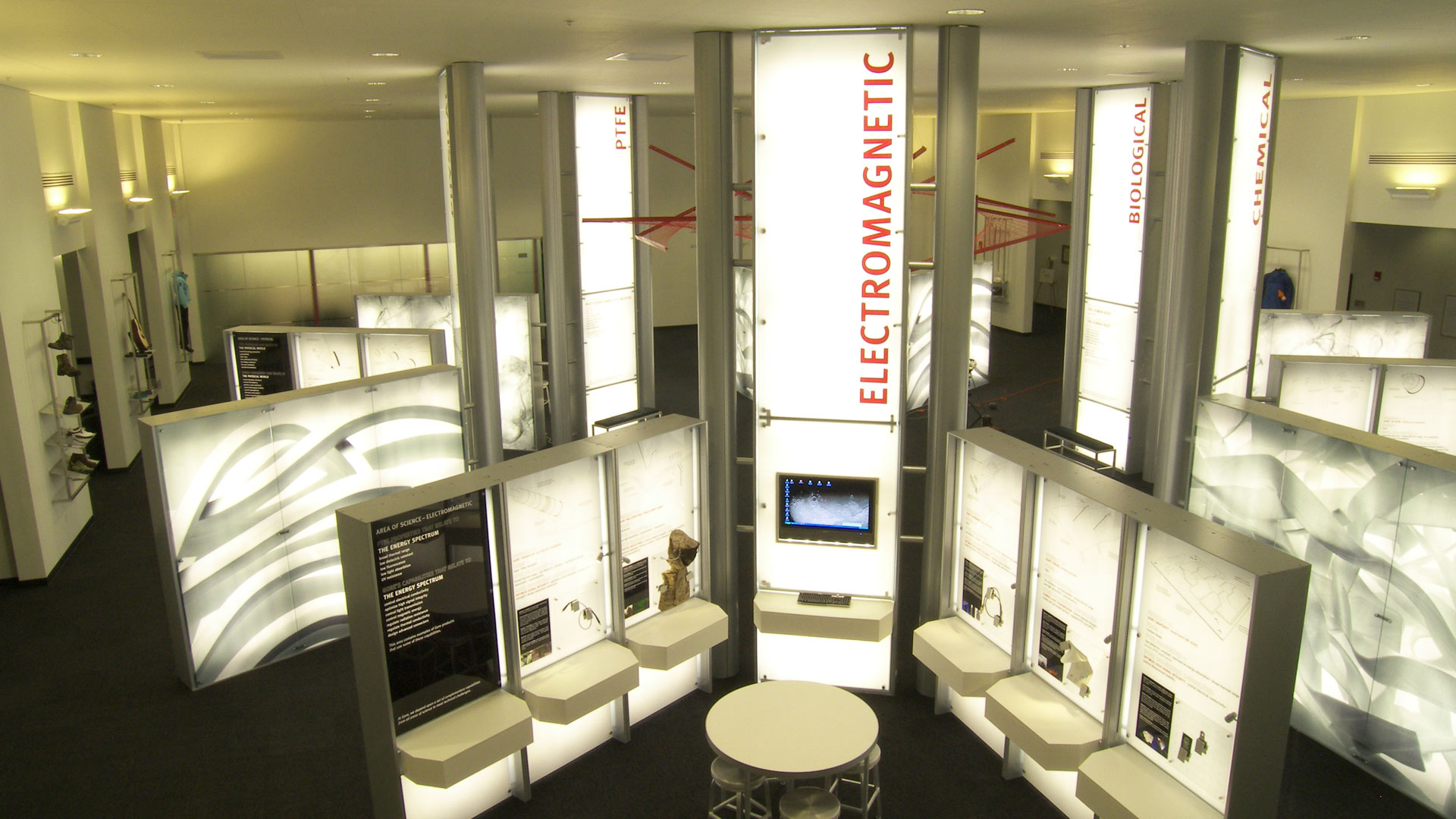 A primary circulation path allows visitors to experience a variety of interactive spaces culminating in the 63 x 82 foot "Marketplace" at the heart of the center. The company's capabilities are showcased here using full-sized displays and six internally illuminated high-tech kiosks created by specialty design and production firms. A variety of spaces for meetings and special events surround the Marketplace, fostering the creative synergy and team spirit that typifies the company culture.