In early 2012, Homsey Architects was retained by The Longwood Foundation to provide a study on the feasibility of converting the former MBNA/Bank of America Bracebridge IV office building into an educational use for the support of the expanding Charter School Community in Wilmington. The design program included the requirement to accommodate up to 2,500 students in as many as 4 independent Charter Schools. In late 2012, Homsey Architects was retained by Wohlsen Construction Company in a design/build contract to provide services to convert the existing office building into the Community Education Building.
The greatest challenge in the adaptive re-use from an office building to an educational use is the increase in egress capacity. Greater egress capacity was required for the new use, and dedicated stairs were required to accommodate the K-2 grade student population in a high-rise building. In total, three new stair towers were required to increase the existing egress capacity.
The program also included new Classrooms & Laboratories, the adaptation of the existing 2nd Floor Cafeteria, a new 21st Century Library, Exercise Rooms, a new Health & Counseling Center, and Office space. Mechanical and electrical systems were replaced new finishes were applied throughout the building.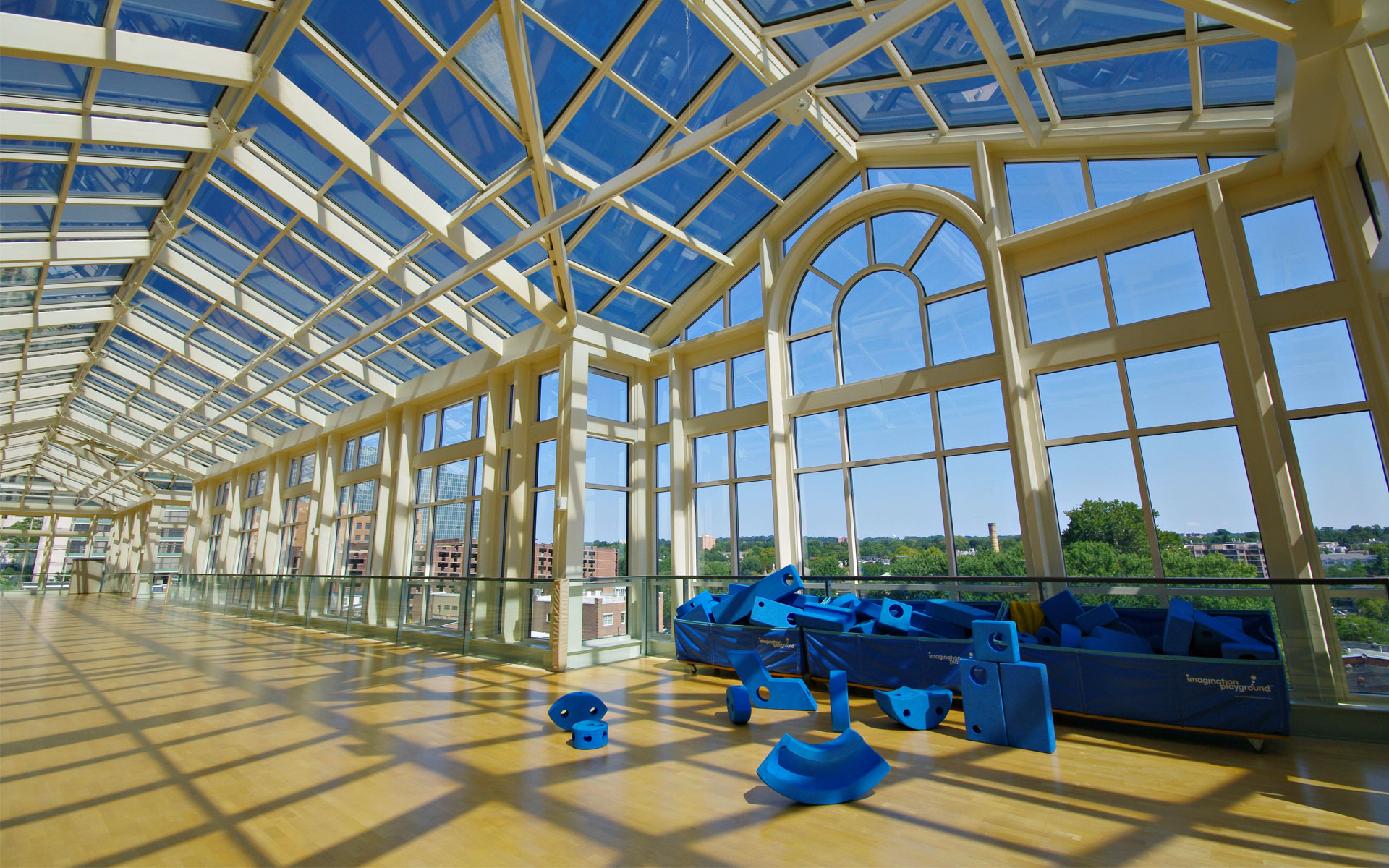 The glass conservatory off of the cafeteria, previously used for dining, now serves as a multi-purpose room and play area.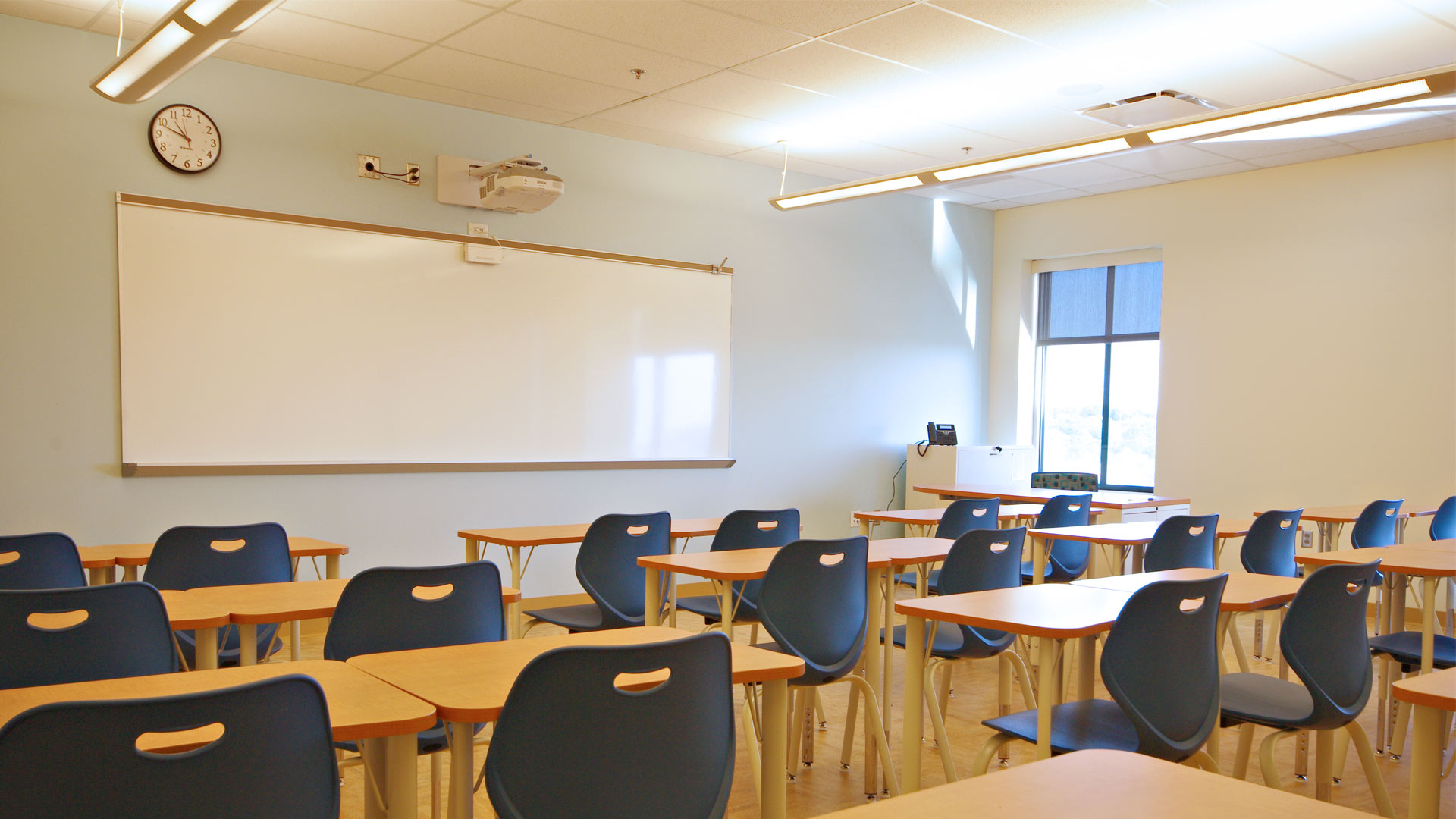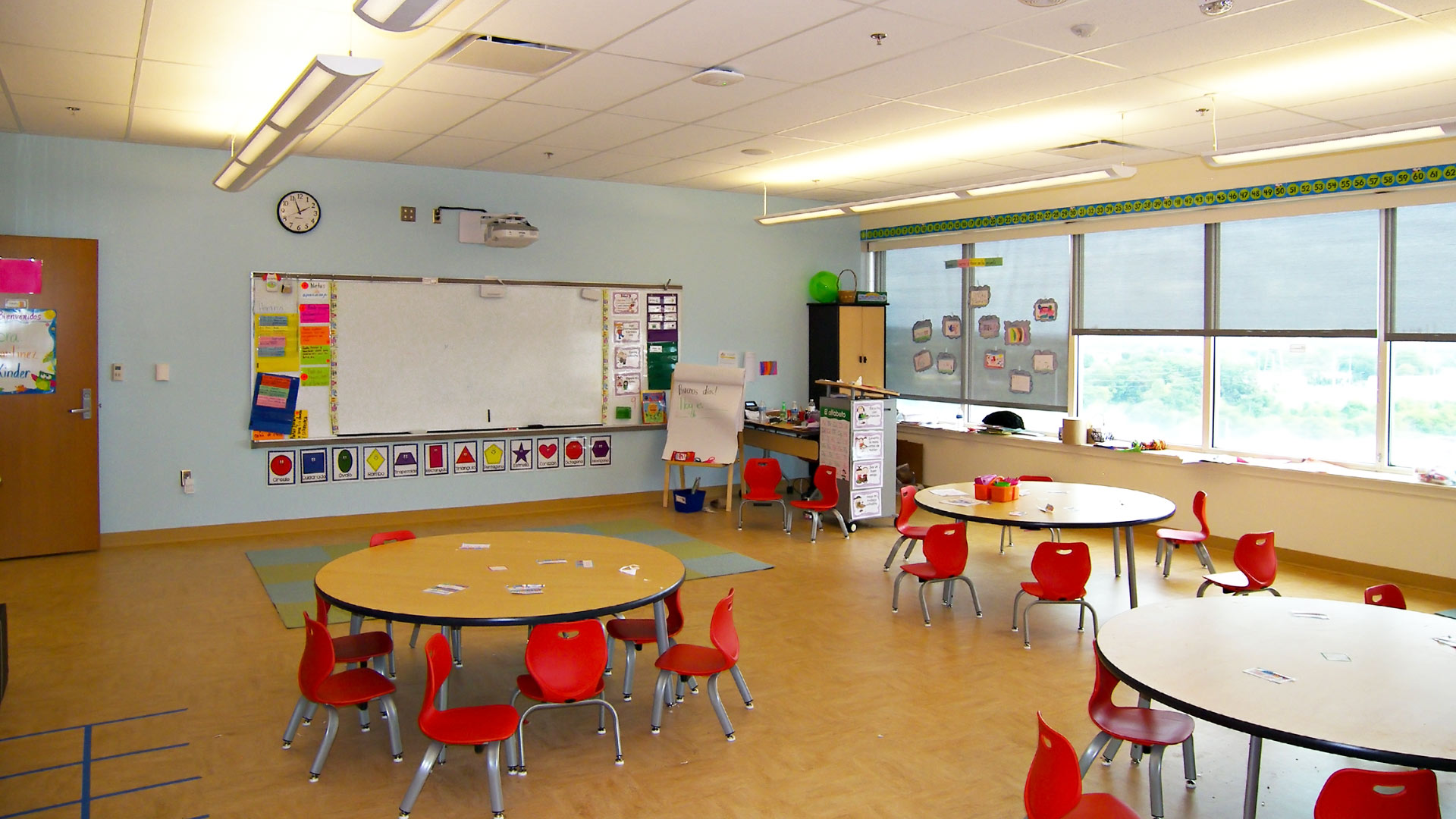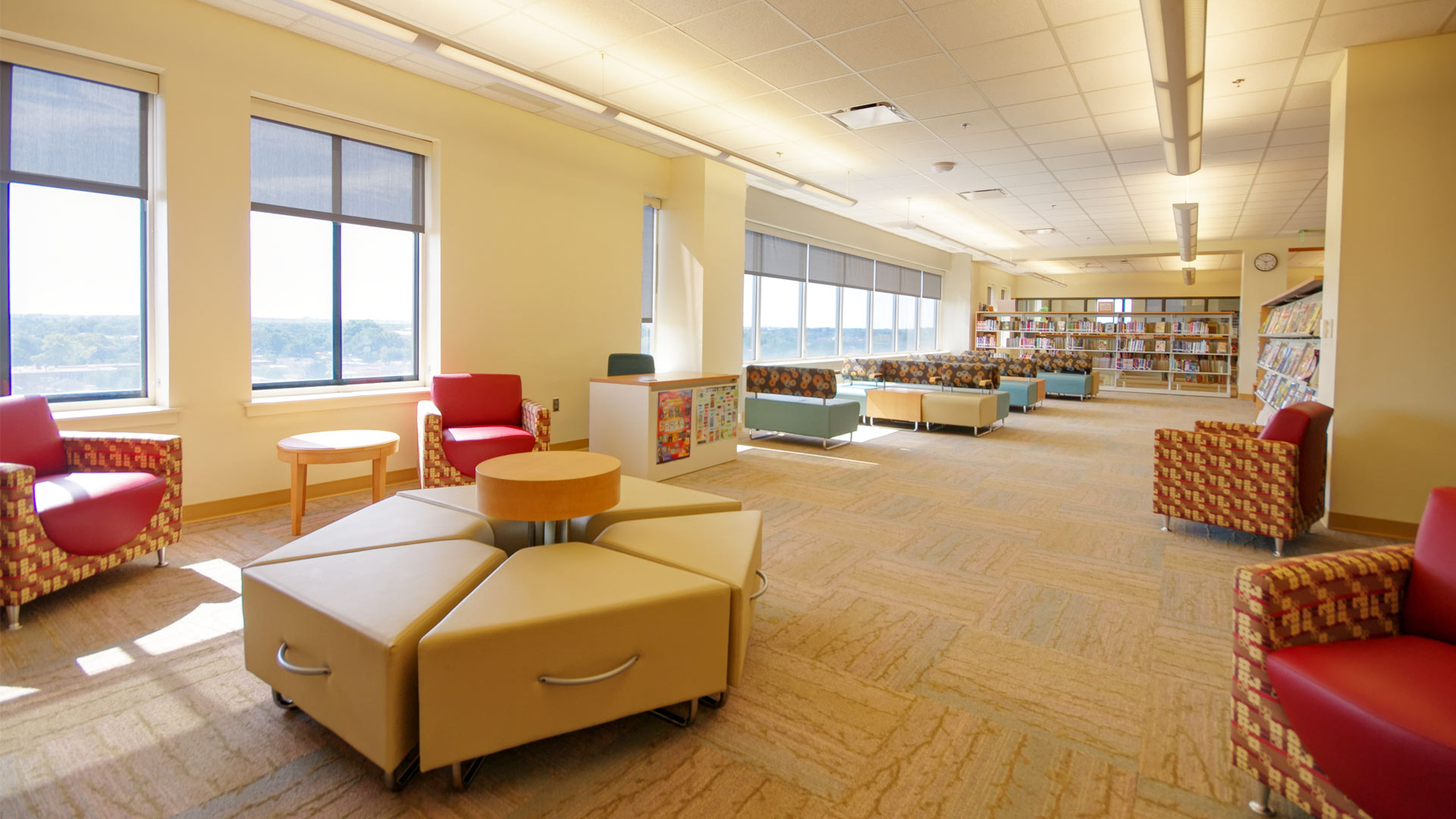 An expansive library is shared by all of the schools in the building. It contains glass-walled classrooms as well as open reading and media areas.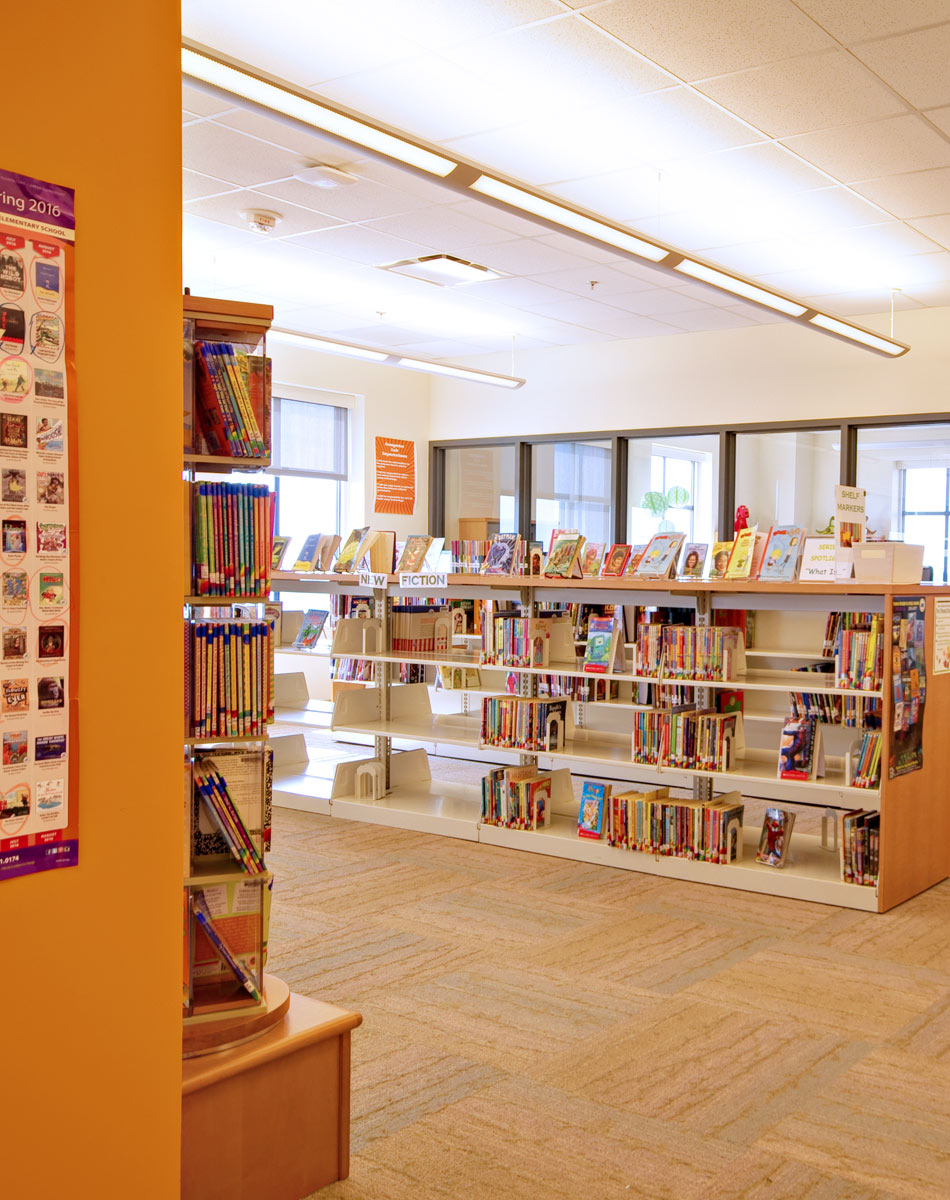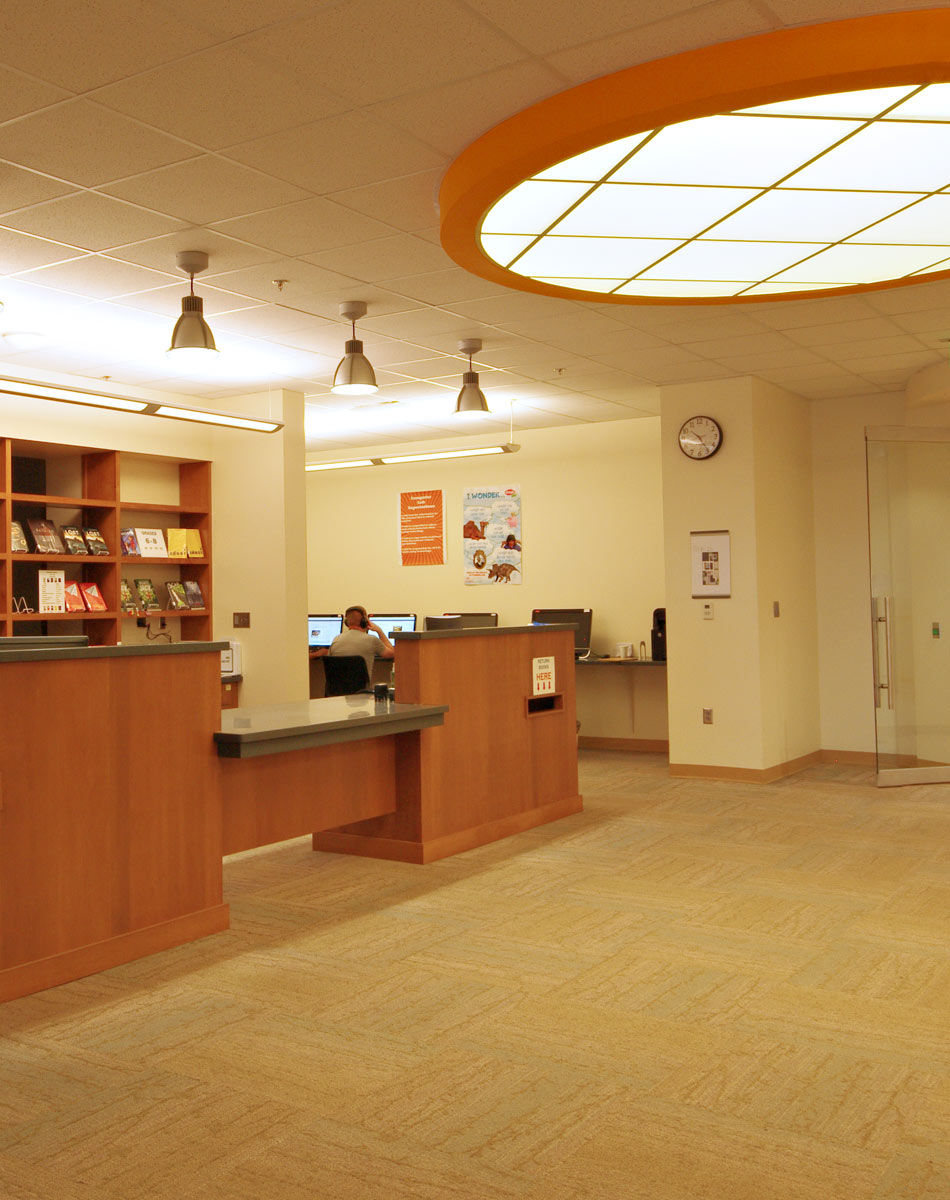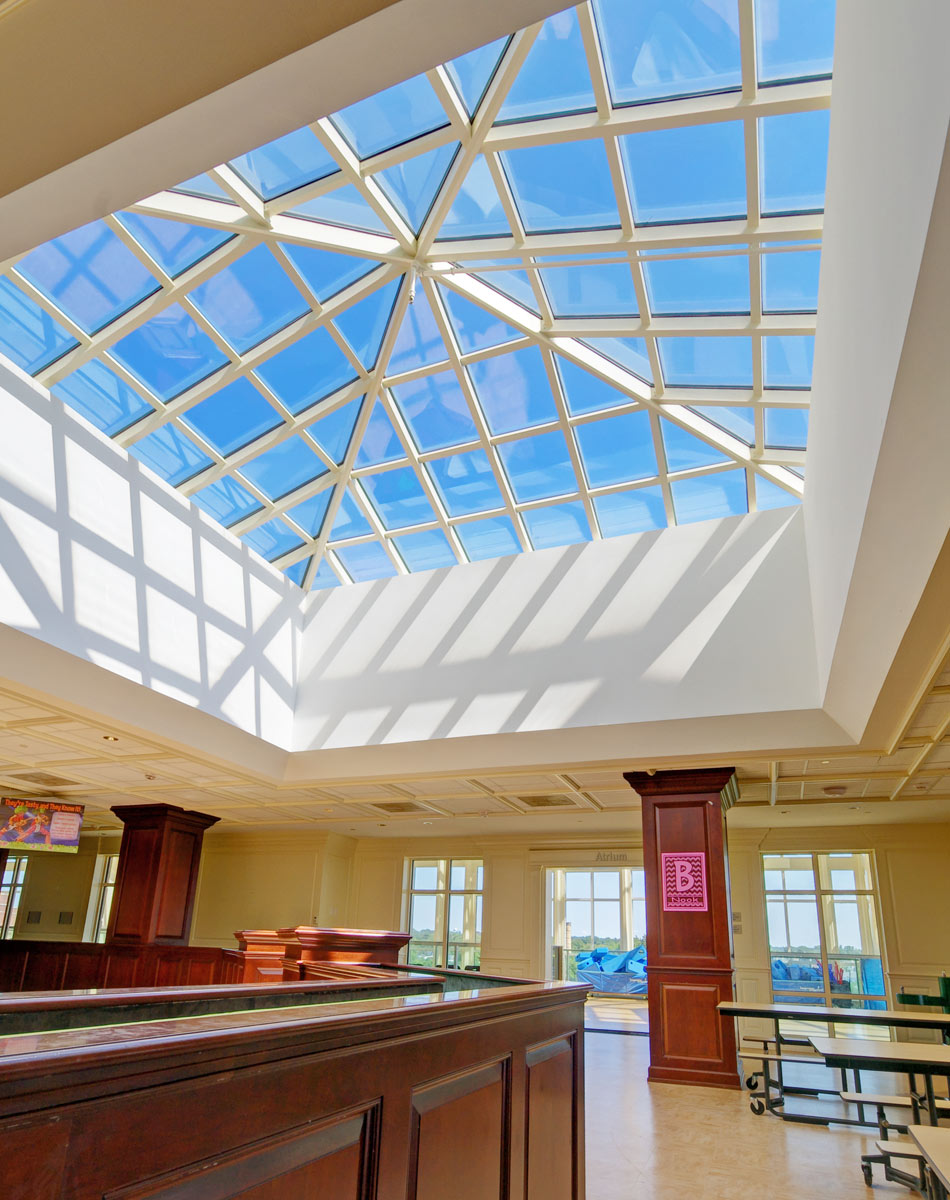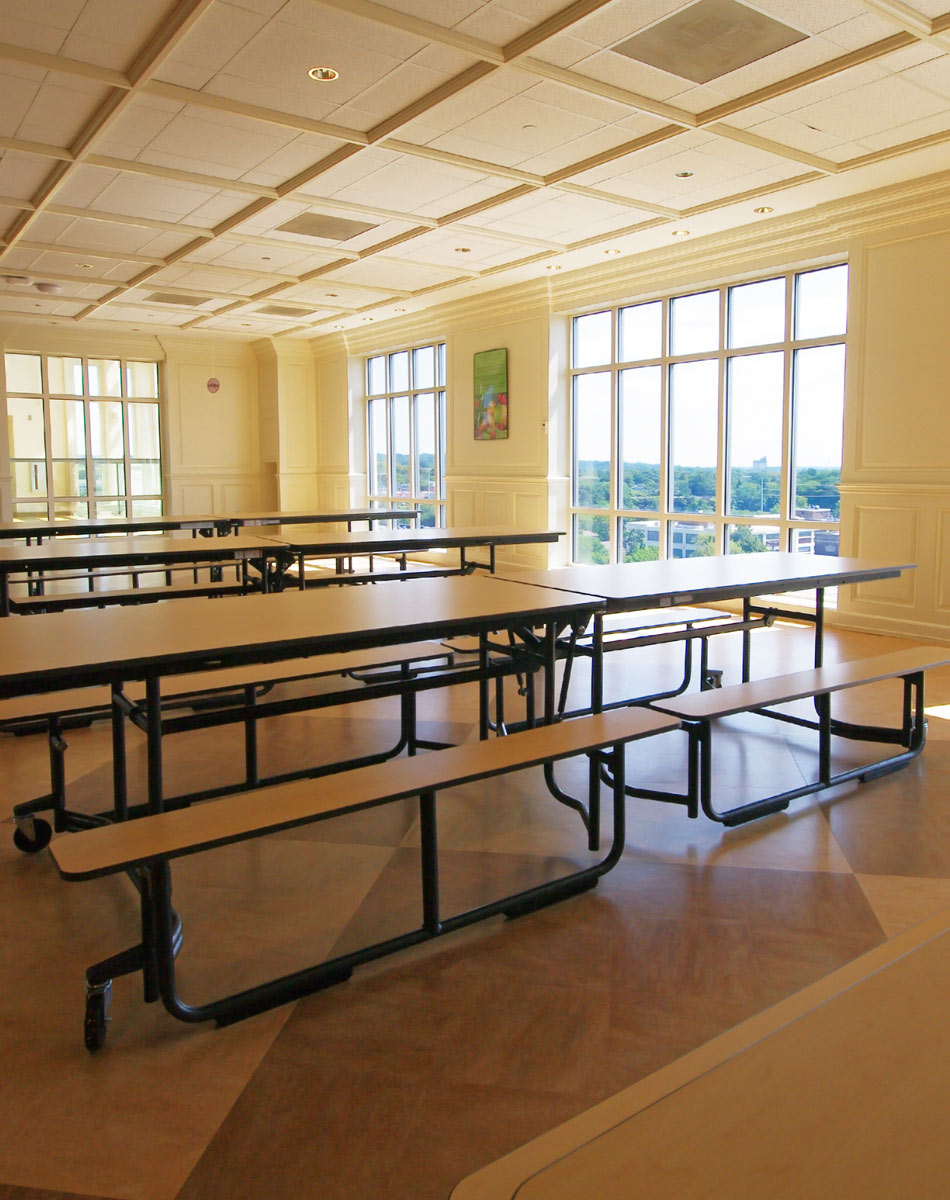 The Cafeteria, Servery, and dining areas retain the wood paneling and dramatic skylights of their corporate past