LOCATION: Centreville | DE
CLIENT: Private
STATUS: Completed 2010
PROGRAM: Renovation & additions
Following the conversion of this 19th century dairy barn into a residence in the 1960's by Victorine and Samuel Homsey, two additions were added in the early 1980's again by Homsey Architects. The current owners hired Homsey Architects in 2008 to renovate the barn into a more open, entertainment-centered venue with a new pool and pool house. One of the biggest challenges was how to open up and celebrate the structure of the barn, previously hidden in an unfinished attic, while also making it more energy efficient. Additional challenges included blending the rustic character with the owner's desire for refined elegance and entertaining. The design strategy was to emphasize the rustic nature of the structure primarily on the third floor, which is partially open to below, and to provide refined finishes and details in the more formal spaces below.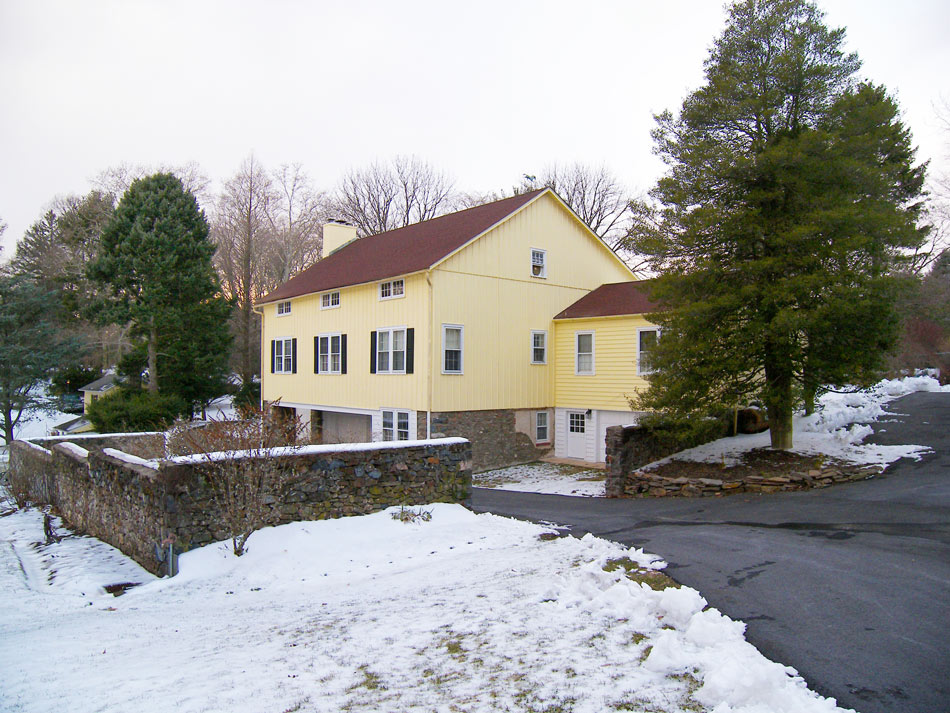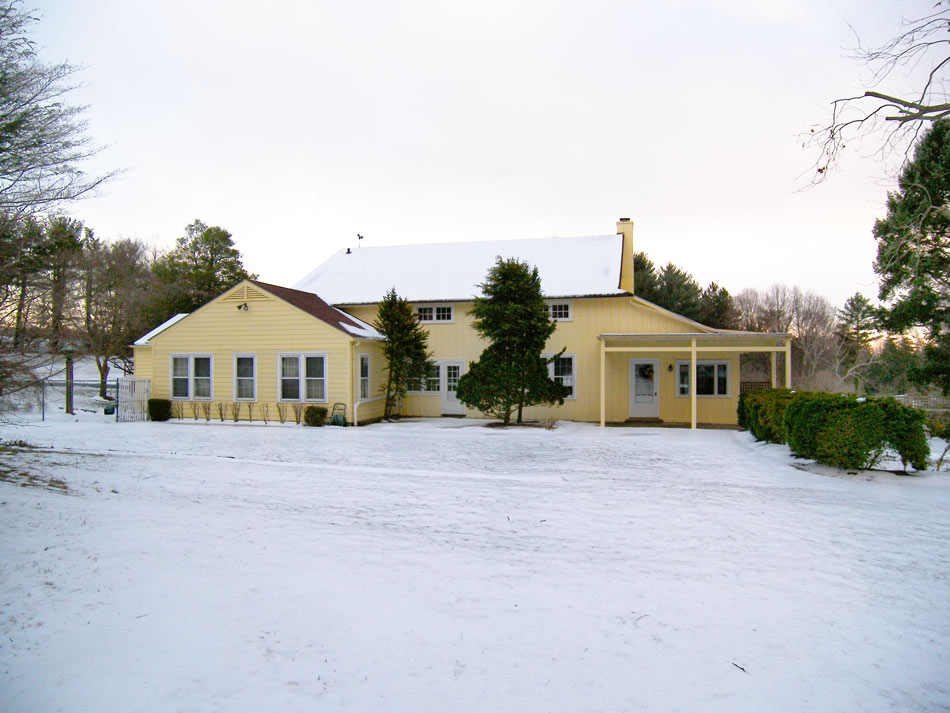 Three 20th century additions were removed and a new three-story one added that better complements the massing of the original barn. The new addition includes a master suite on the second floor and work-out room on the third floor. The new design includes a large, open living and dining area, partially open to a reading loft in the third floor above.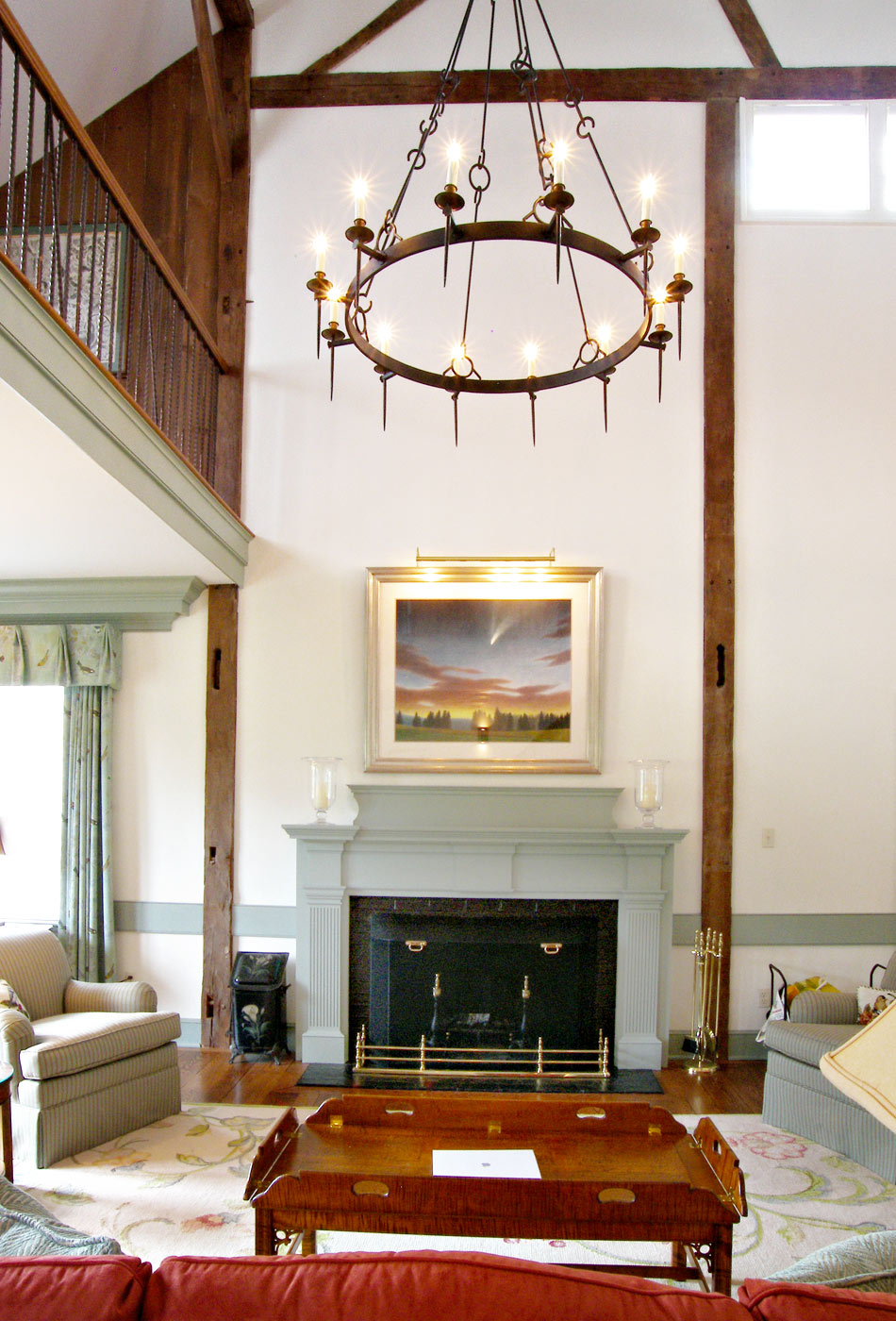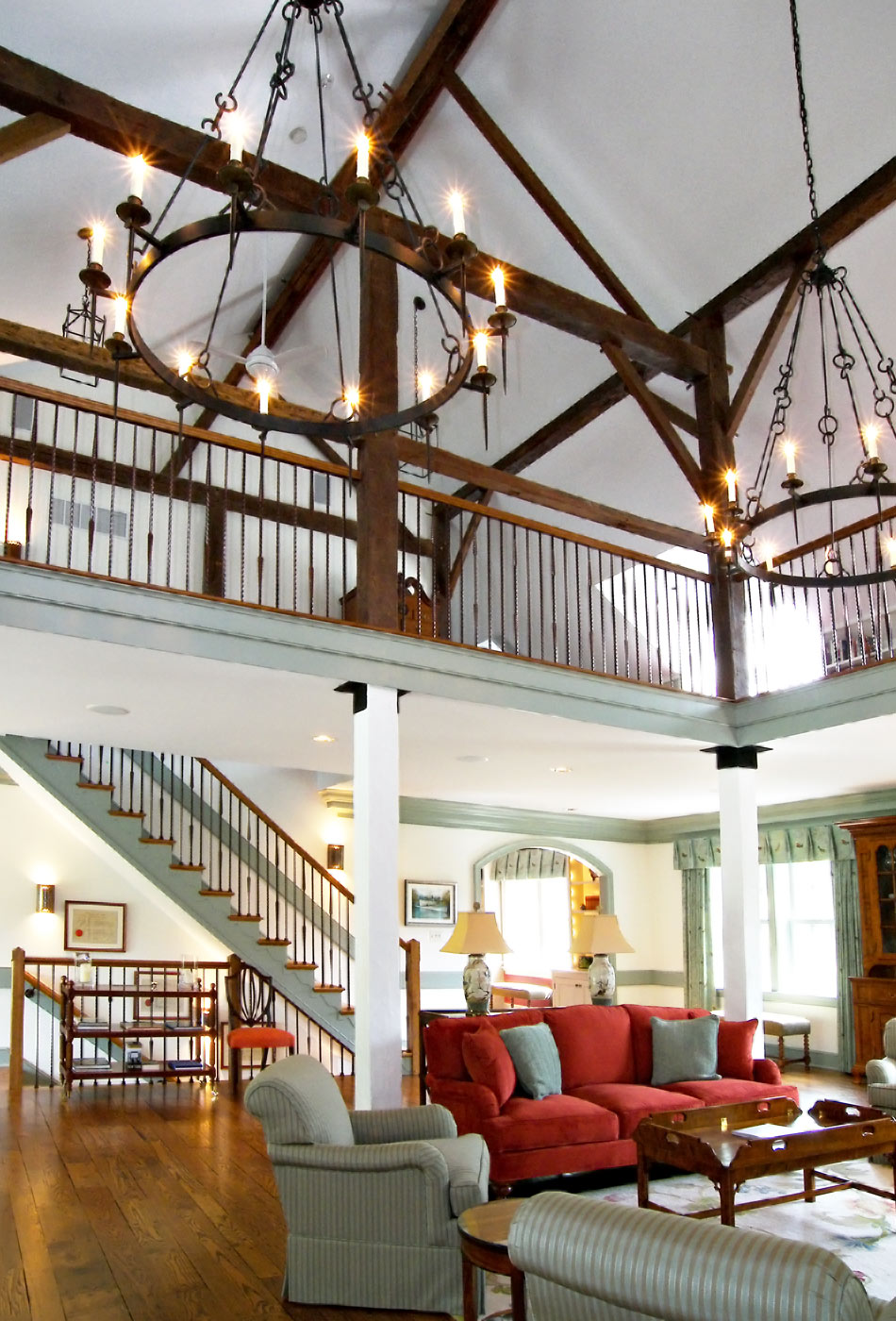 Prior to the renovation, the attic was an unused space closed off from the rest of the home. The new design raises the roof with shed dormers and enlarges the attic windows to bring in more light and accommodate several bedrooms. Opening the attic floor to below allows the volume of the barn to be appreciated in the dramatic double-height living room. Original beams were left exposed while insulation and new roofing were added.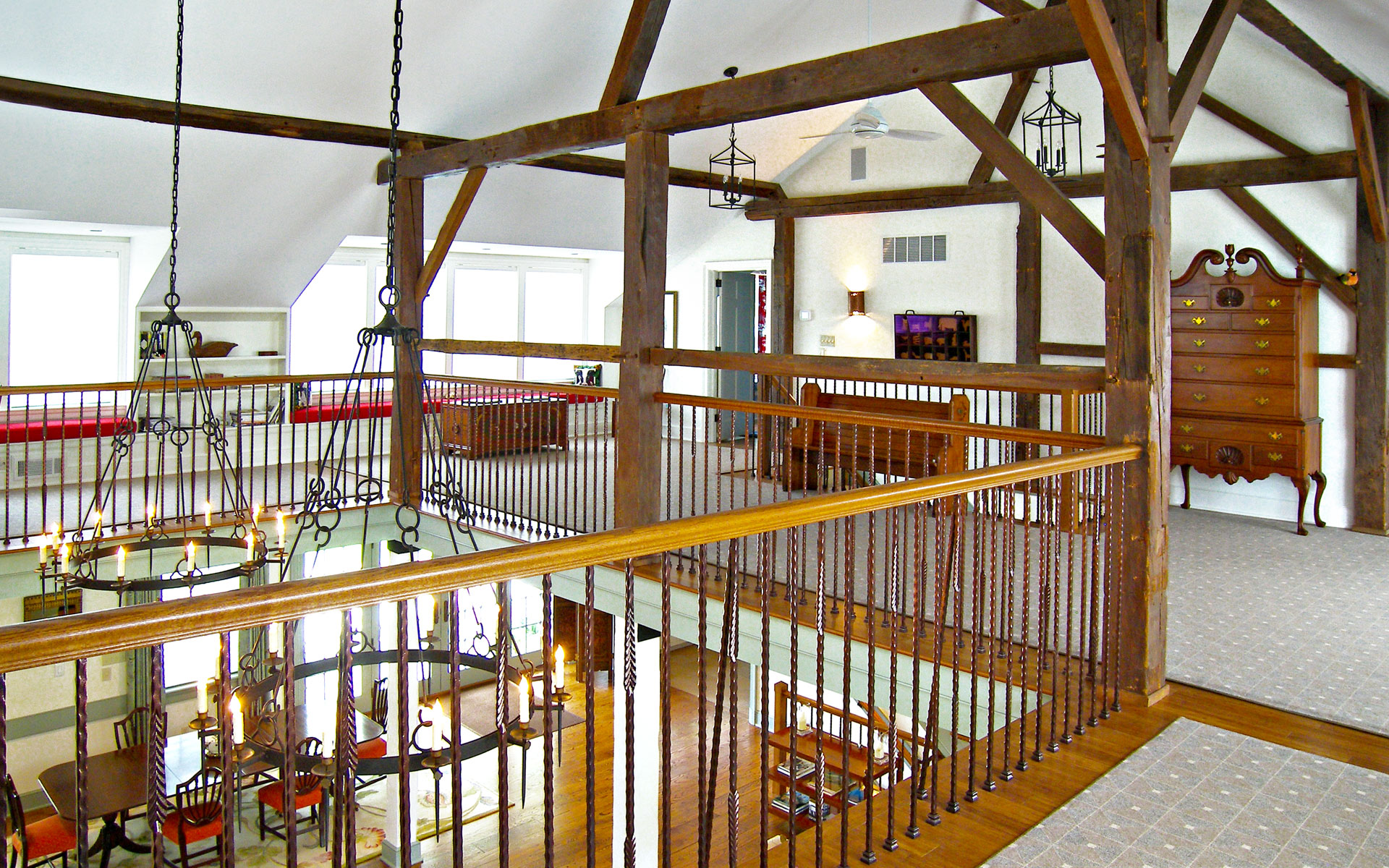 The newly finished third floor incorporates broad, shed-roofed dormers with window seats in place of the old lower windows. Custom rustic iron chandeliers and a new railing with metal balusters around the newly opened floor complement the rustic nature of the heavy timber structure.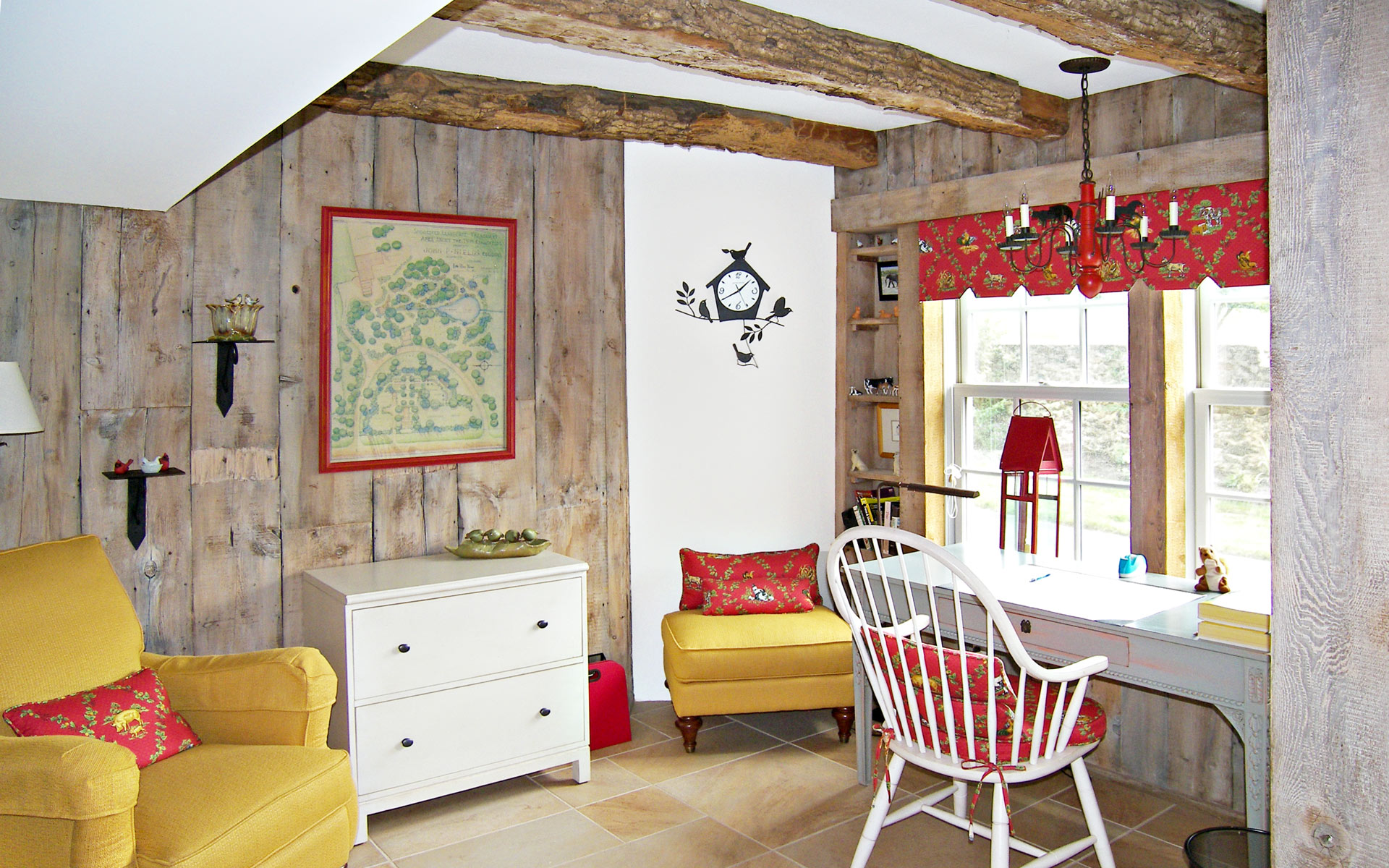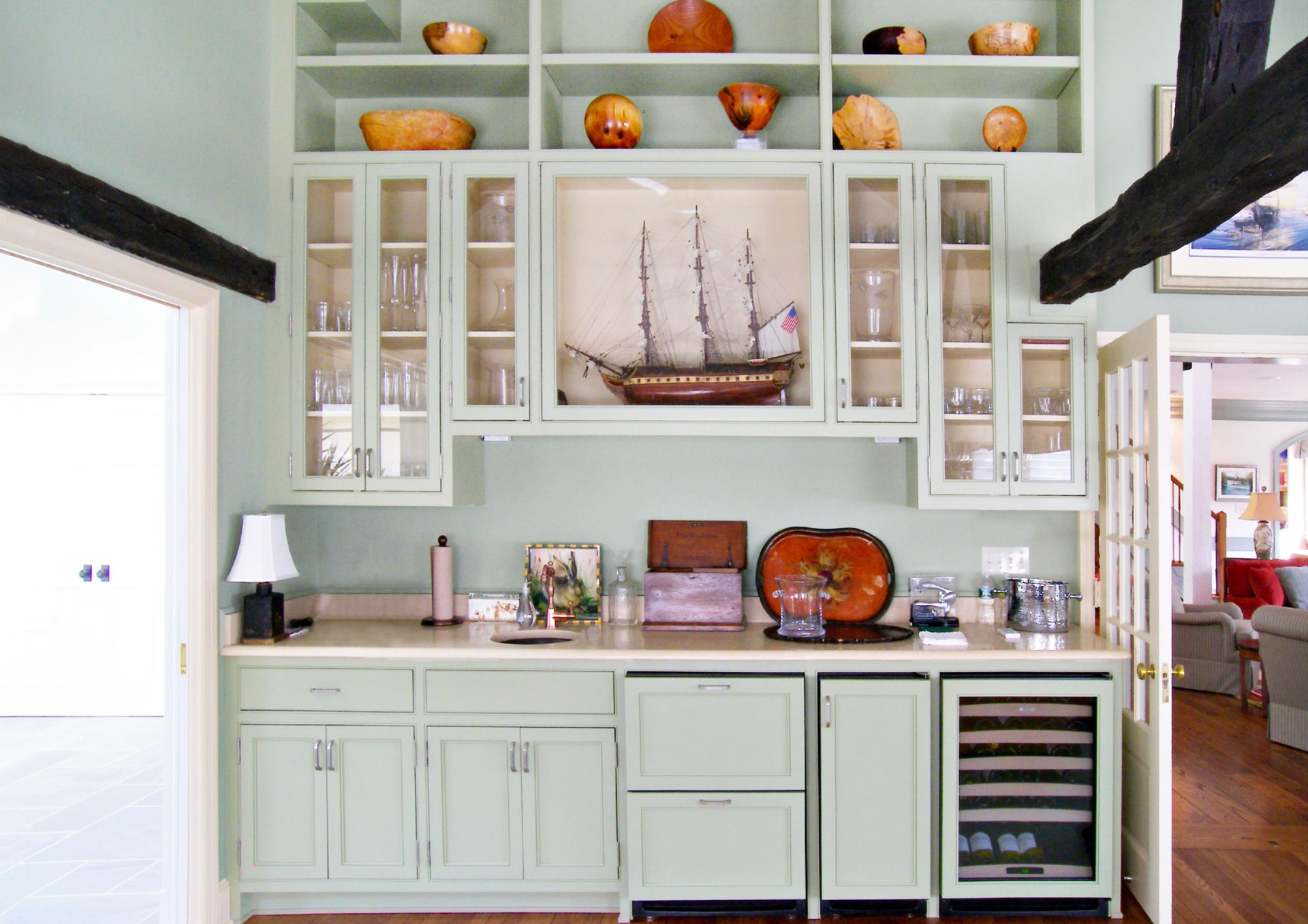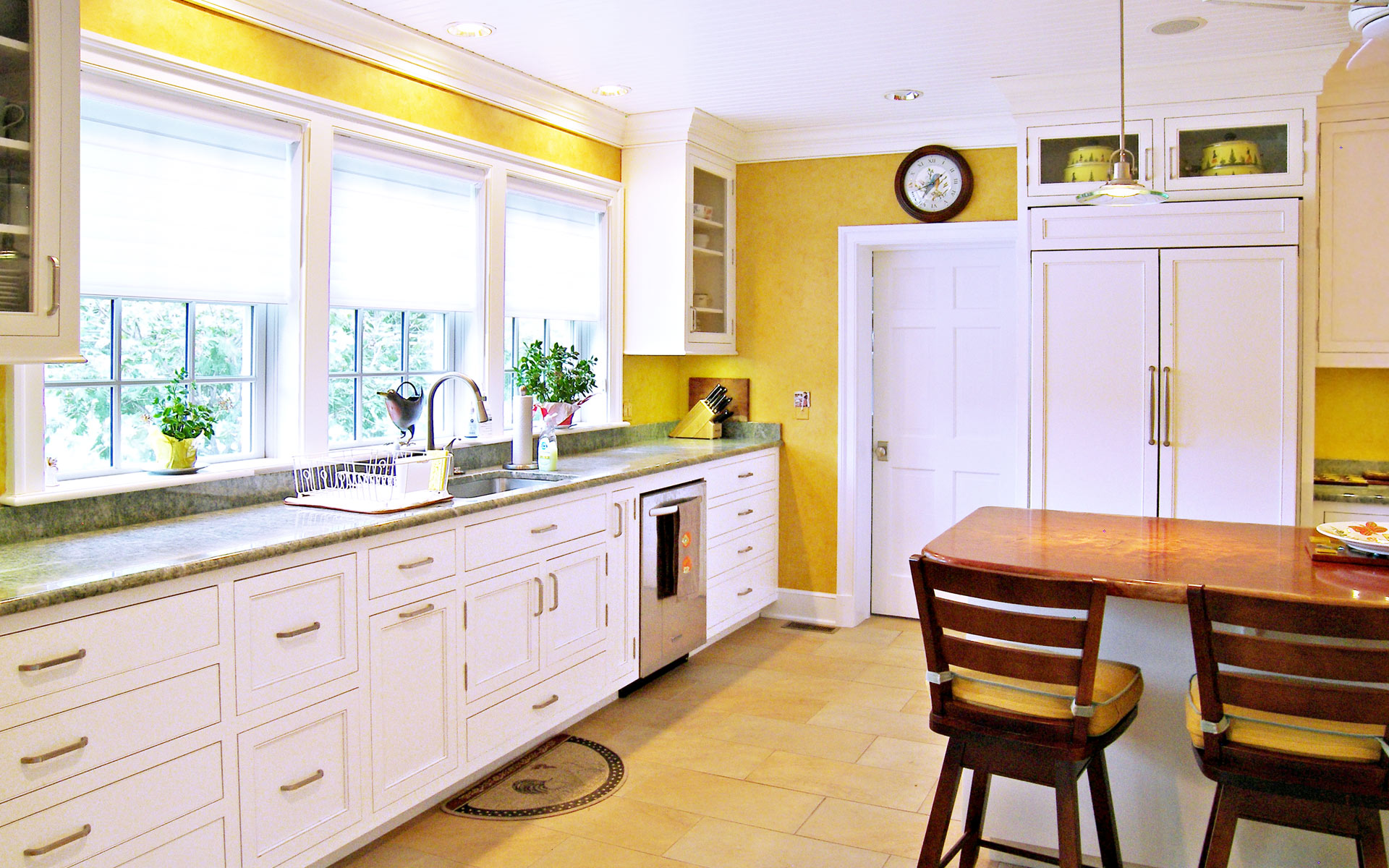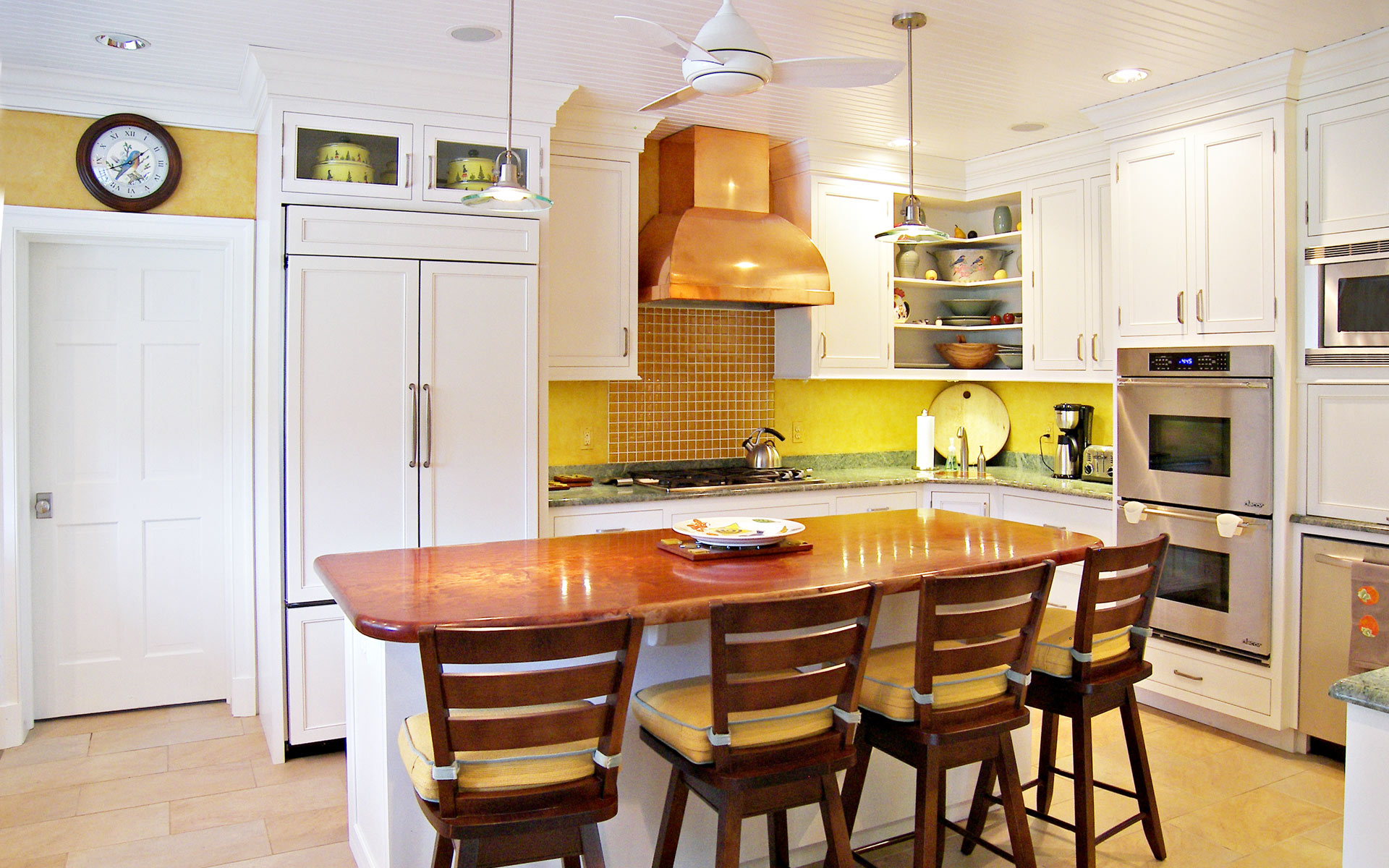 Homsey Architects also designed the pool, pool house, hot tub, and hard-scaping to compliment the agrarian nature of the barn.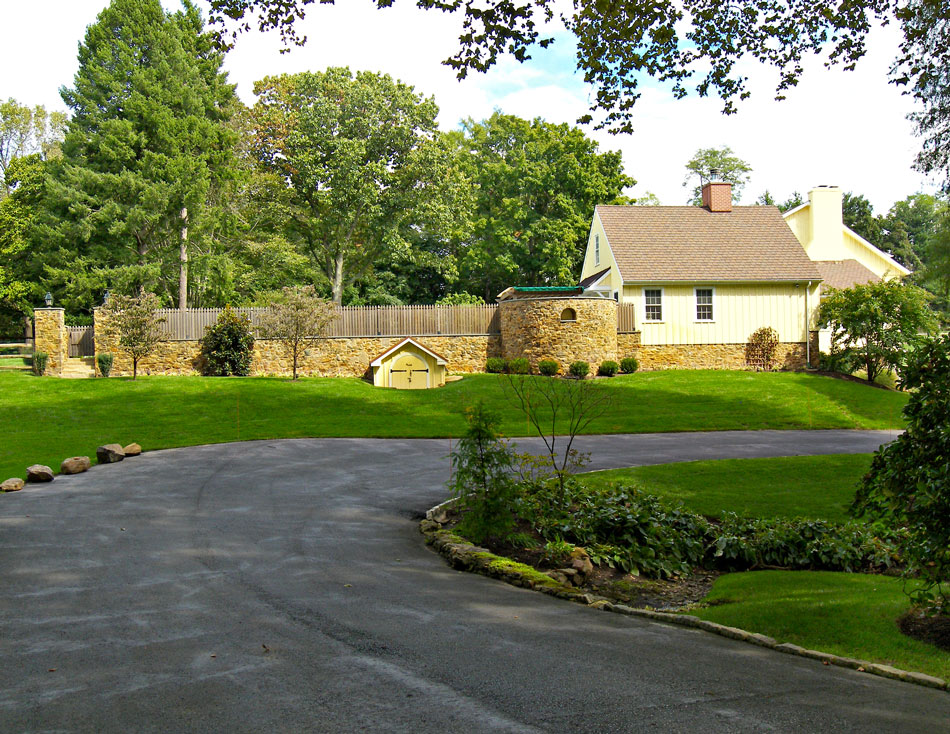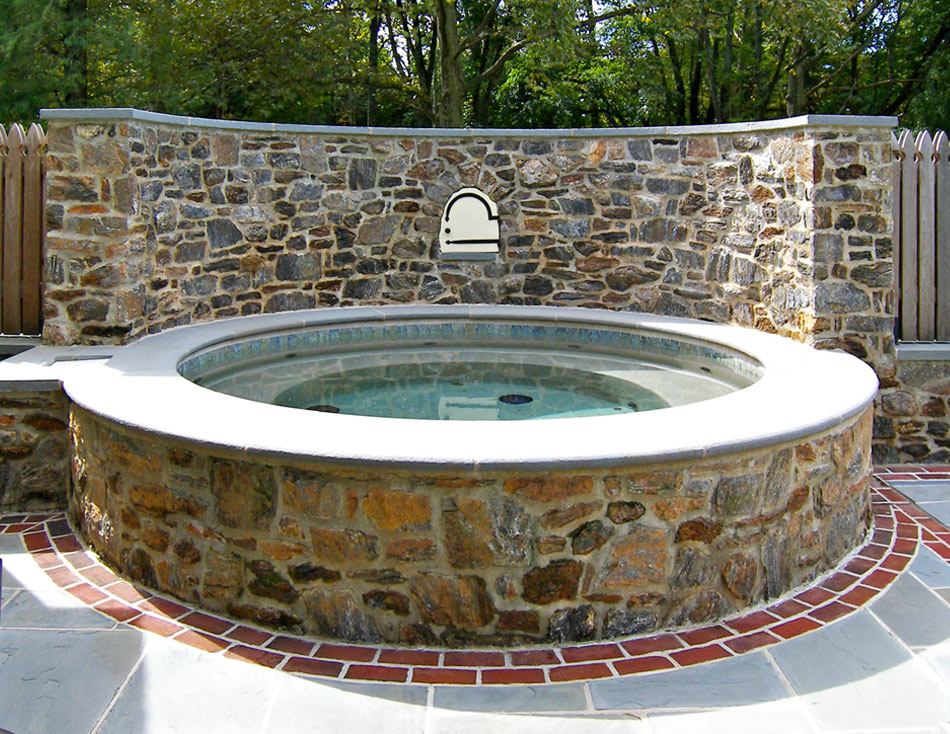 The pool house, with his and hers changing suites, wet bar, and cabana room, is a focal point for warm weather entertaining.