LOCATION: Greenville | DE
CLIENT: Private
STATUS: Completed 2007
PROGRAM: Renovation & Additions
The owners of this mid-century colonial home debated tearing down and rebuilding versus modifying and expanding to suit their growing family, soon to be five. Given that the existing bedrooms, bathrooms, and living room were in very good condition, Homsey Architects' strategy was to incorporate the existing structure into a larger composition with more graceful lines, proportions, and details. The design includes a new third floor bedroom suite over the existing portion of the house, plus a new two and a half-story wing on either end. The larger of the two wings contains a finished basement, and an elevator serves all four floors. The net result was to more than double the size of the house, with three new bedrooms and baths, a four-room master suite, and an expansive, light-filled kitchen. A new front porch provides a stronger focal point, while soft colors respect the unusual salmon-colored brick.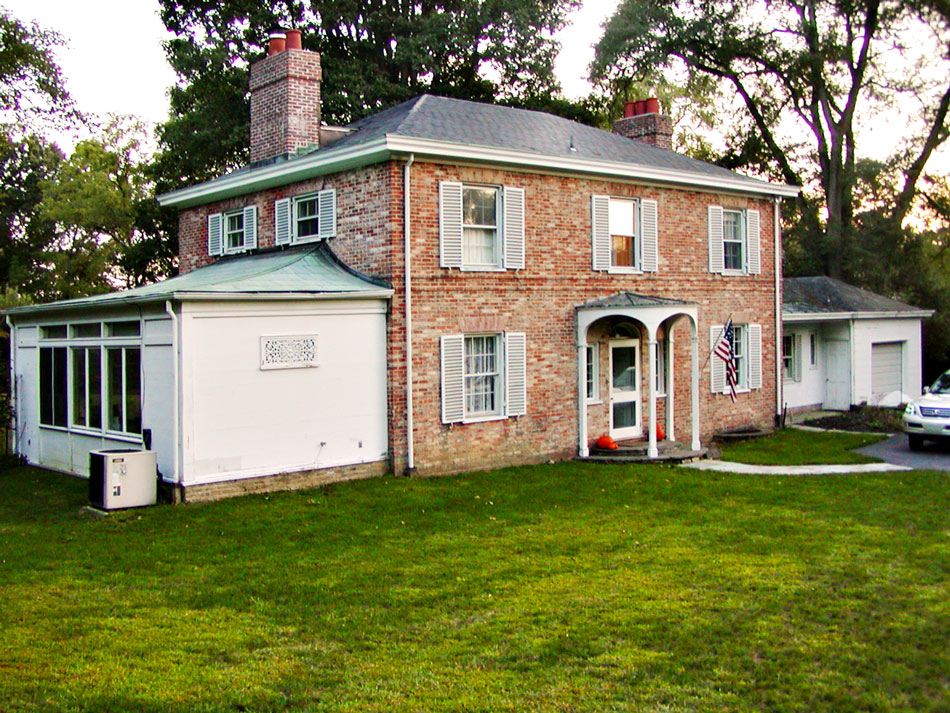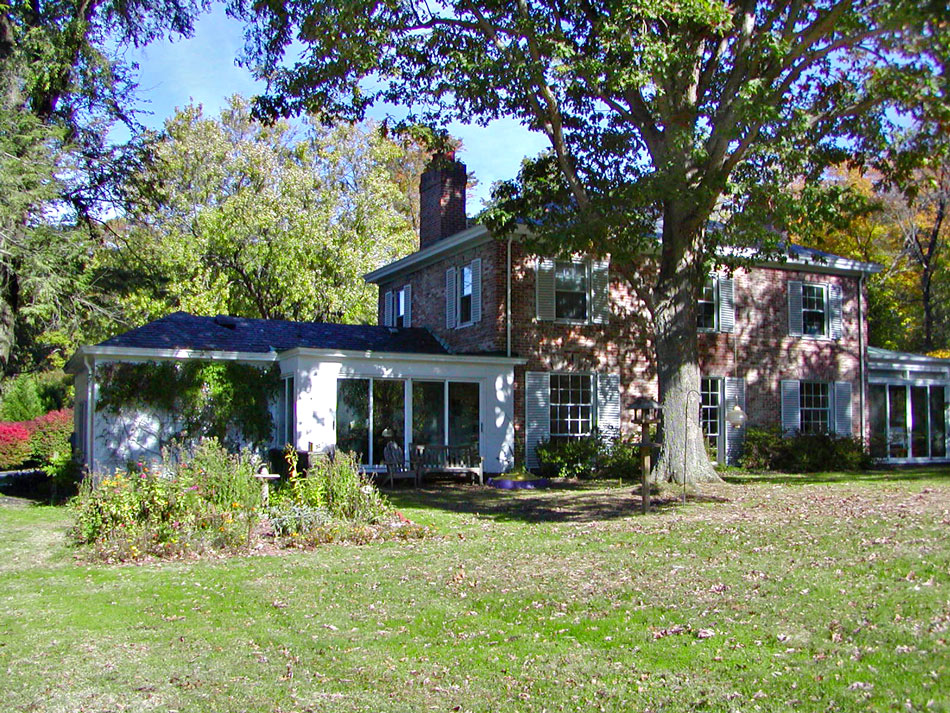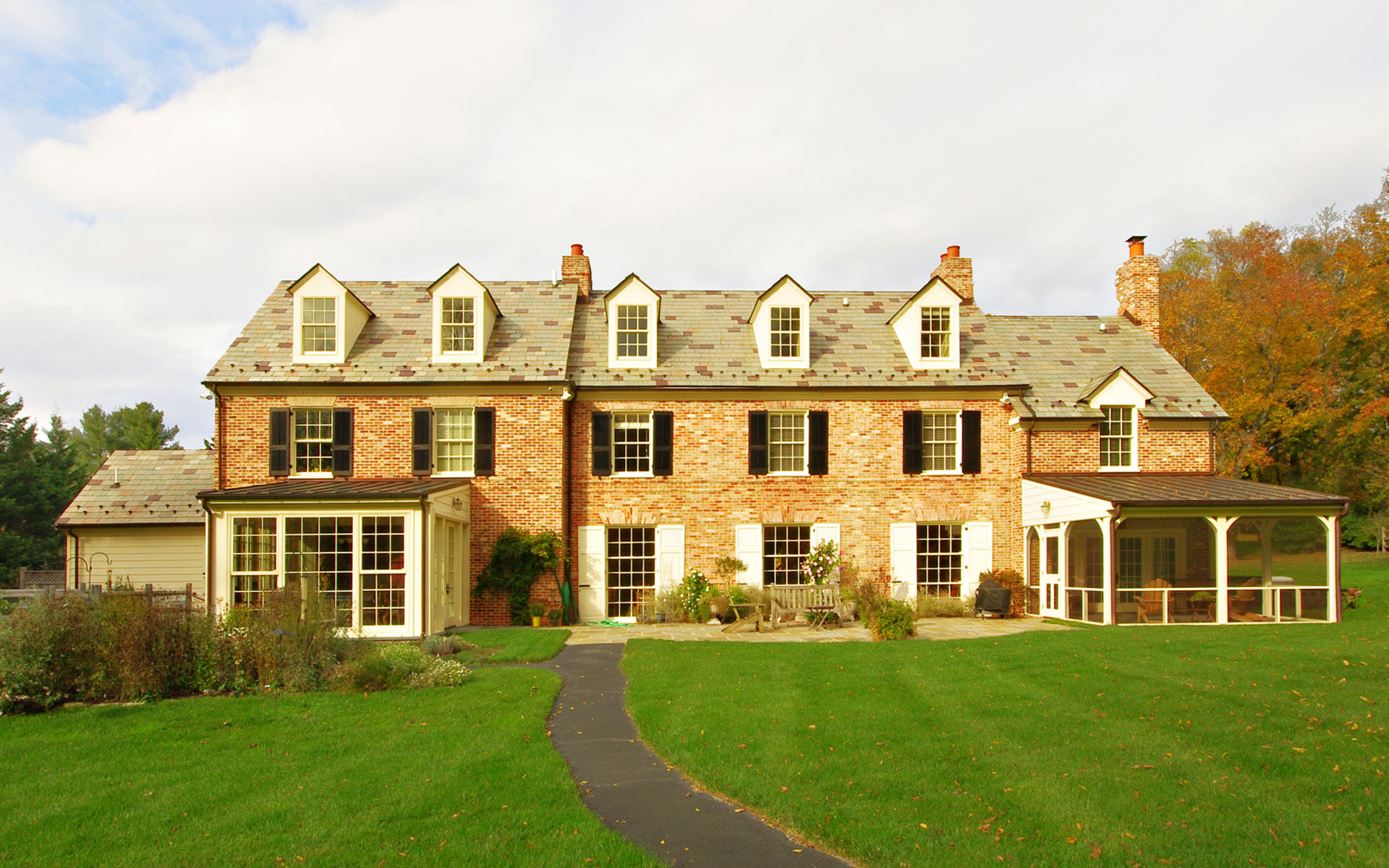 The back of the house, with an expansive lawn and views of a private lake, has two flanking porches connected by a flagstone terrace.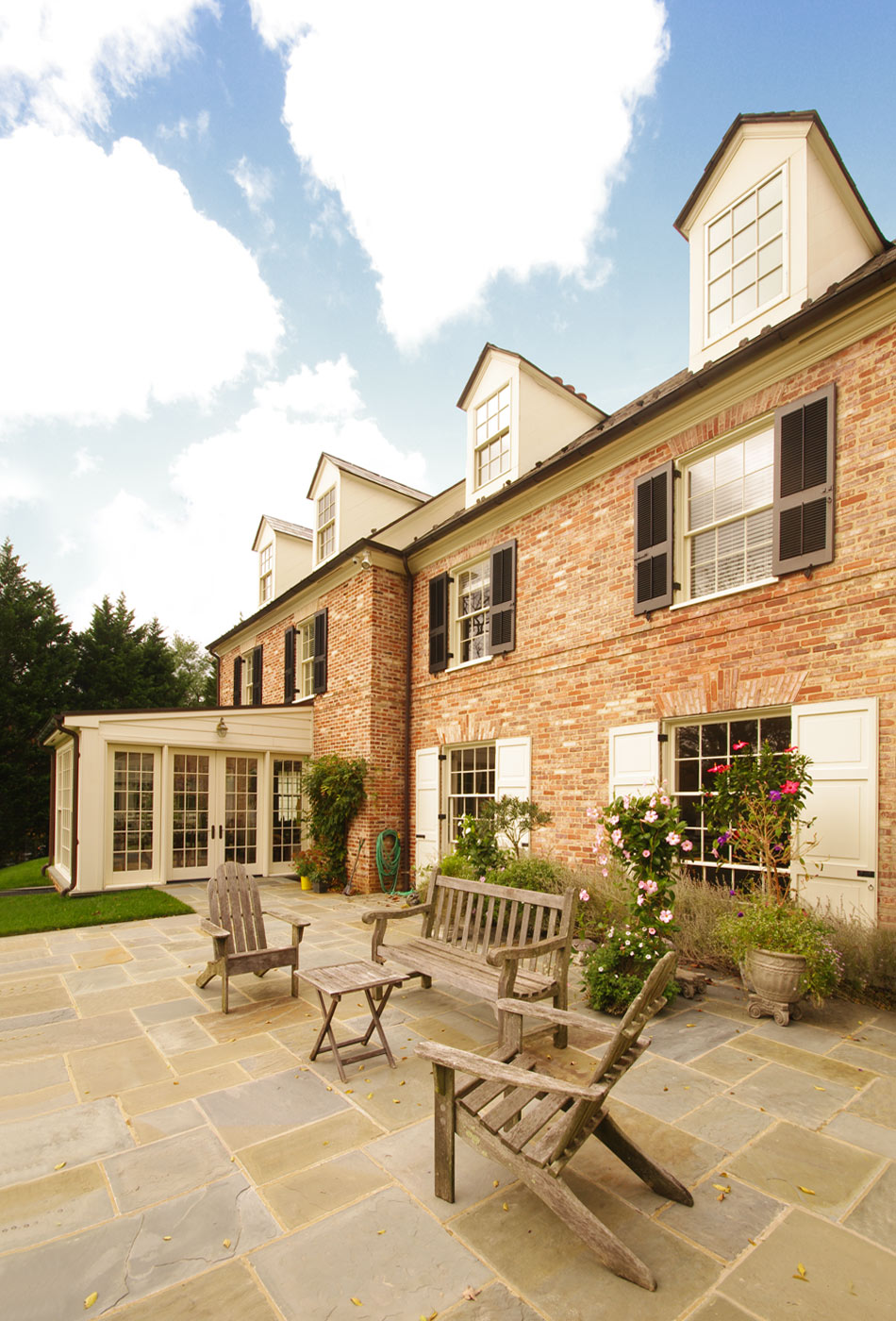 The unusual original brick was carefully matched with salvaged brick for the additions.
Paneled lower shutters and louvered uppers replace the originals.
The kitchen has wheel-chair maneuvering clearances around a large island, with a reinforced, cantilevered marble slab for knee space, and is connected to a breakfast porch.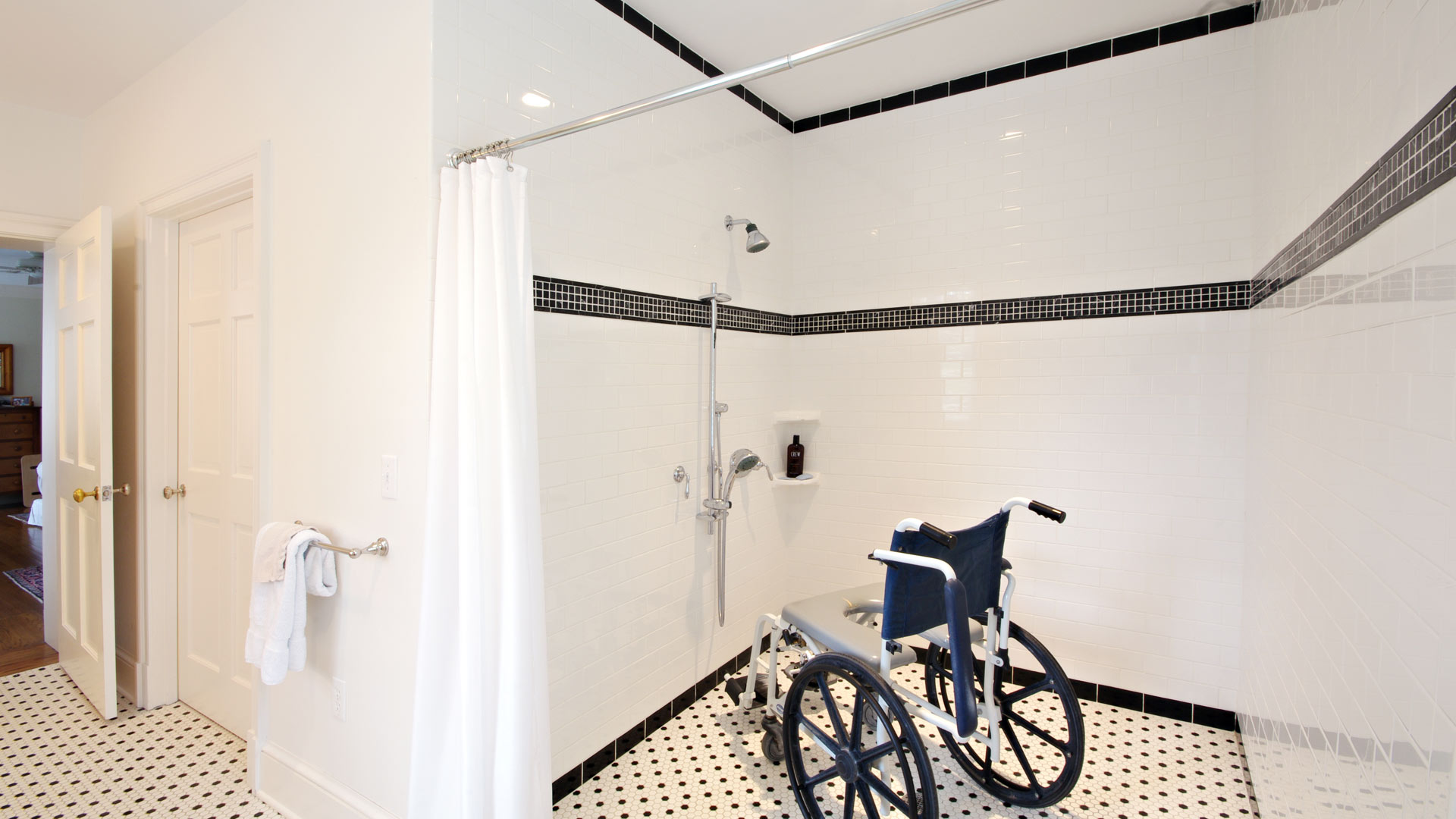 One of the two new master baths, which are connected by a generous walk-through closet, includes an over-sized, roll-in shower and other accessible fixtures.