Walker's Mill
LOCATION: Wilmington | DE
CLIENT: Ashford Capital
STATUS: Completed 2004
PROGRAM: Historic restoration and adaptive reuse conversion of textile mill into offices
AWARD: Preservation Delaware Preservation Award 2007
Walker's Mill is a historic textile mill built in 1814 on a 10-acre tract of sloping hillside on the picturesque east bank of the Brandywine River. One of the most photographed buildings in Delaware, its iconic whitewashed stone exterior and prominent water tower make it a handsome example of industrial architecture from an important era of growth and prosperity in northern Delaware. The structure is listed on the National Register for Historic Places
Over the years, the mill flooded often, suffered two major fires, and changed ownership several times while operating continuously as a mill until the 1930's. The building was being used for storage when Ashford Capital Management purchased it to use as their headquarters. By this time, the river had eroded its bank well under the building posing significant structural issues. Homsey Architects was honored to undertake the challenge of preserving the history and character of the mill, while providing a first class office space for this preservation-minded client.
Programmatic elements were incorporated while celebrating the unique character-defining elements of the building, all within a budget. With the attic floor removed, the new soaring space of the main volume proved well-suited to a scheme with offices around the perimeter and a common space at the core. The new floor plan includes 25 offices enjoying light from the original tall windows. Traditional-style paned windows in the interior walls allow that light into the core. A private conference wing is accessible from the outside and includes a catering kitchen.
Essential to the conversion were the rebuilding of the foundation to be structurally sound and the incorporation of a new drainage system to eliminate future flooding of critical areas. Other site work included improving access roads and adding new sewer connections and water service, all achieved while preserving the historic context of the building.
The project won the 2007 Preservation Delaware Preservation Award for restoration of a significant historic resource for commercial use.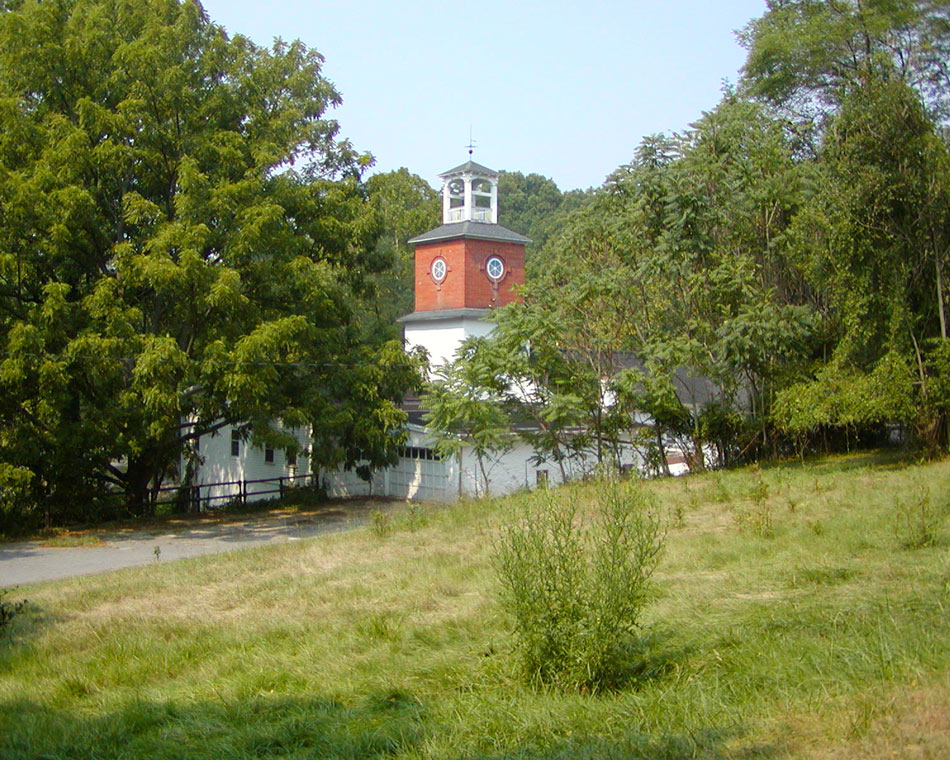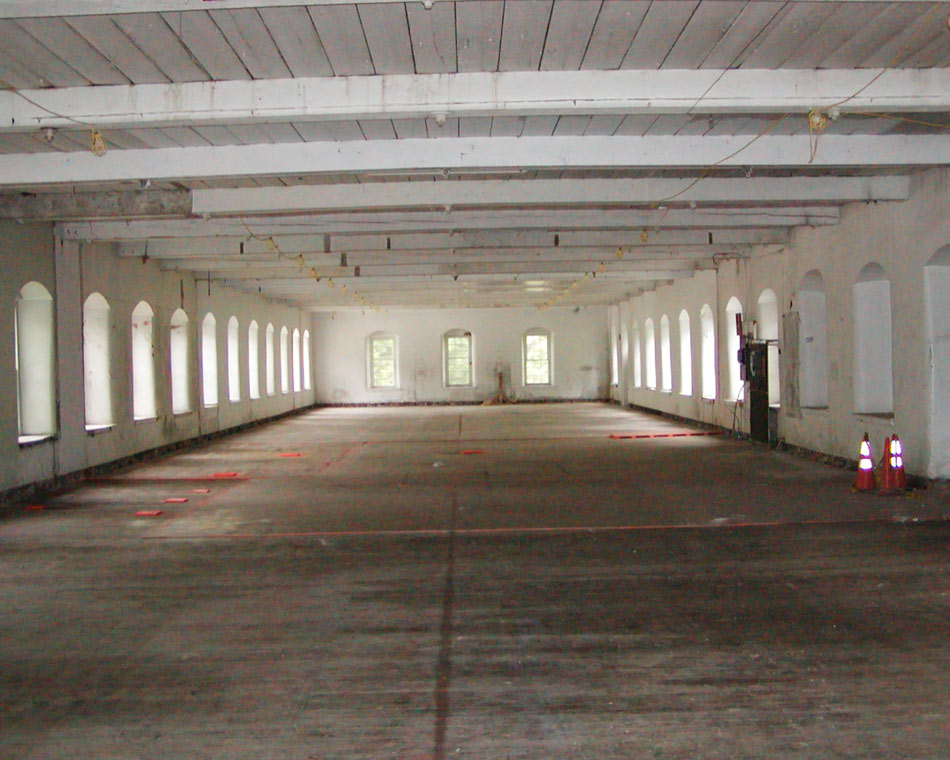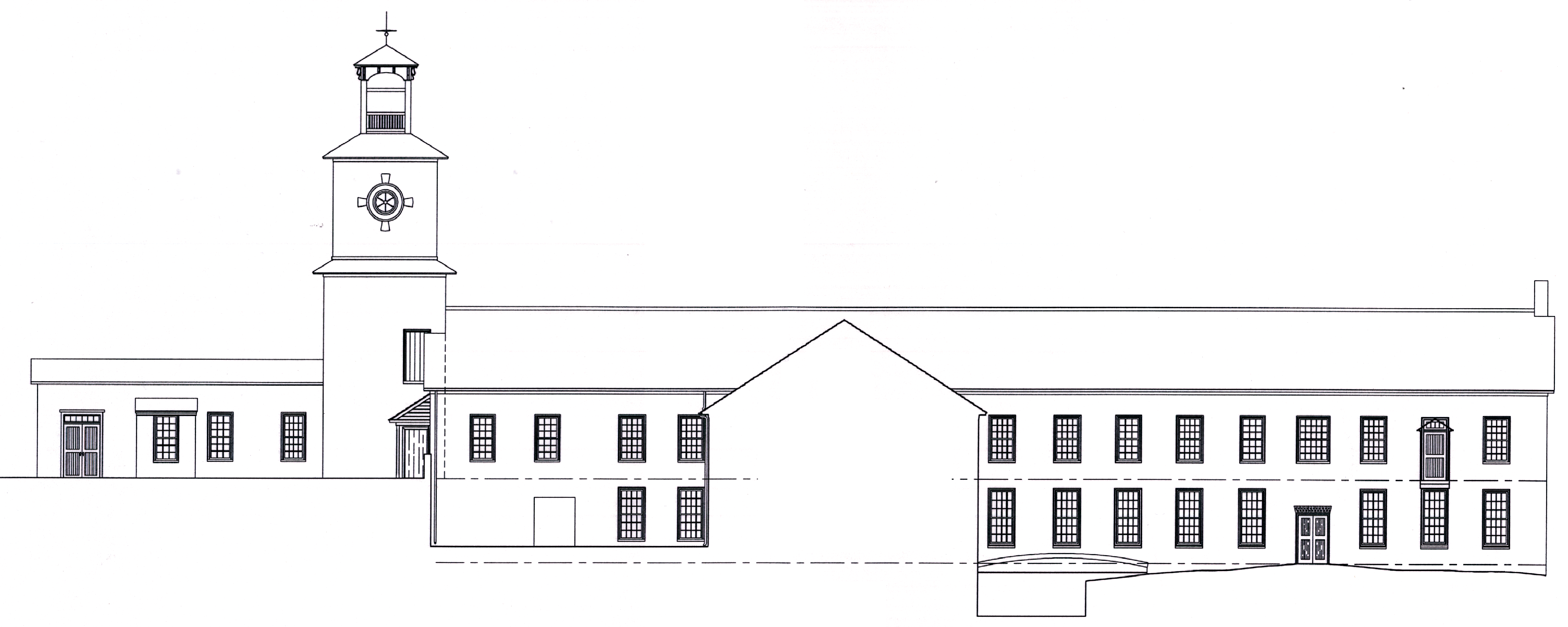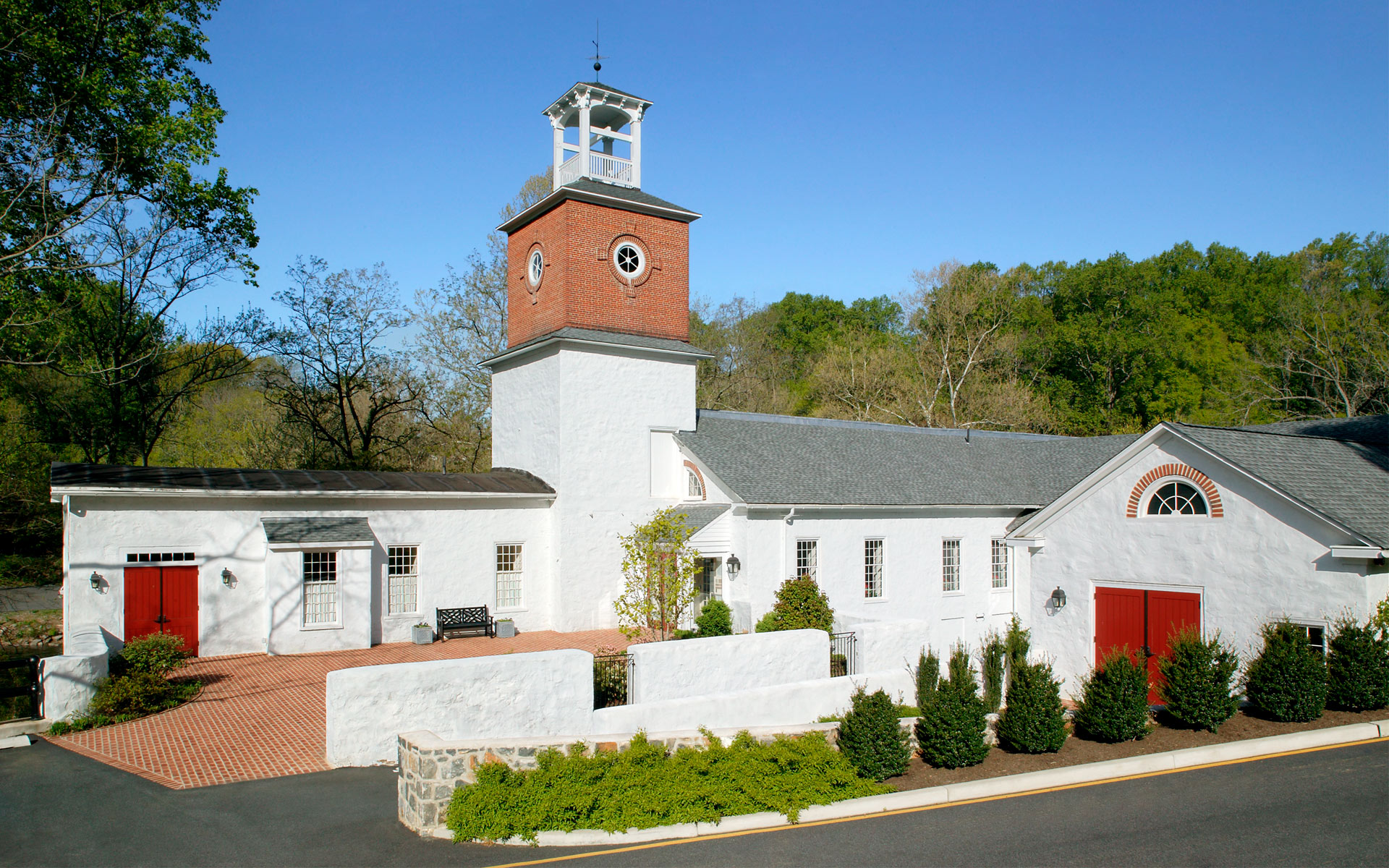 The unique challenge of this project was determining which parts of the history of the mill were worth preserving, since there were a number of later additions to the mill. The tower had become land-locked within the massing of these additions which were clearly utilitarian in nature. In the end, the jumble of shed-roofed structures was removed in order to expose the full height of the water tower from the approach side. Walls were kept from some of these later additions, however, as part of a courtyard garden approach to the front door.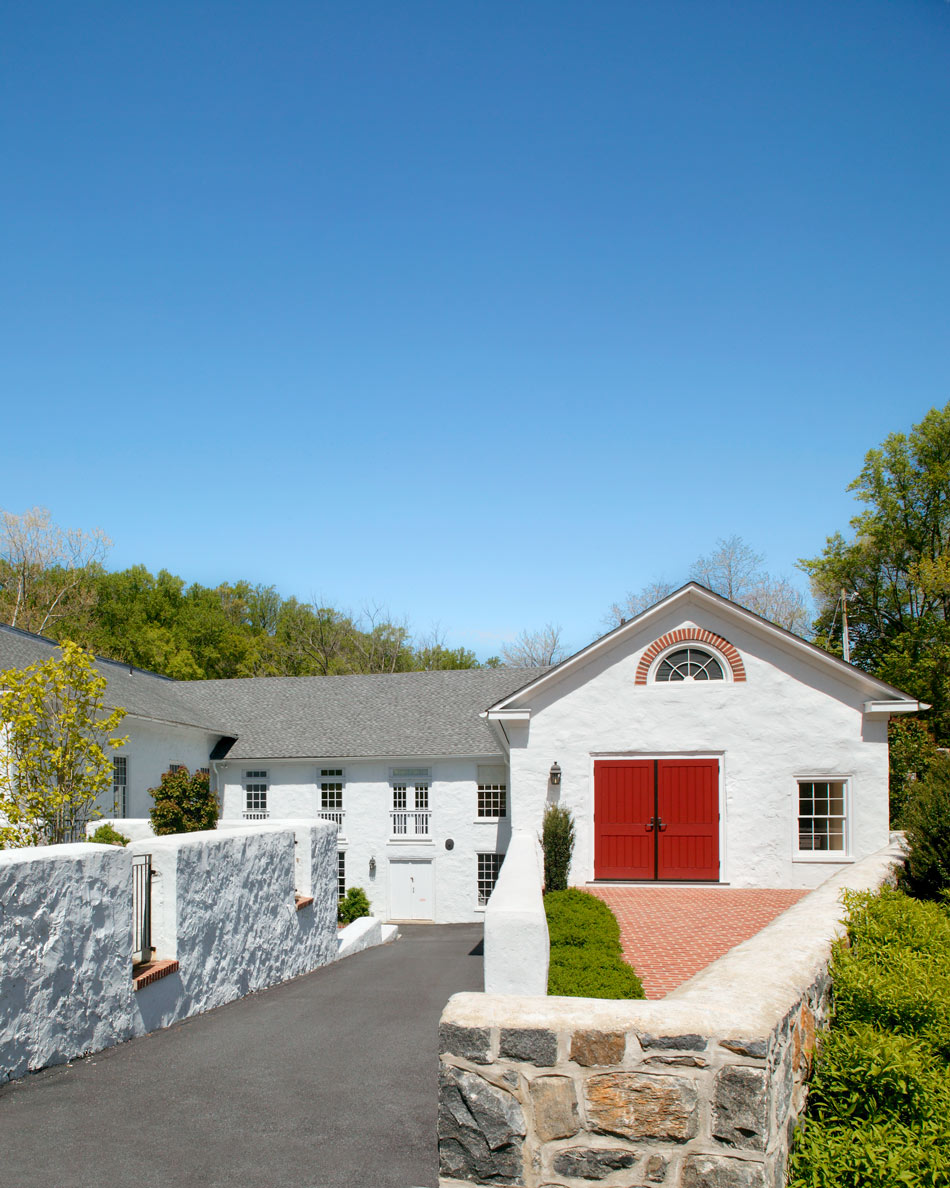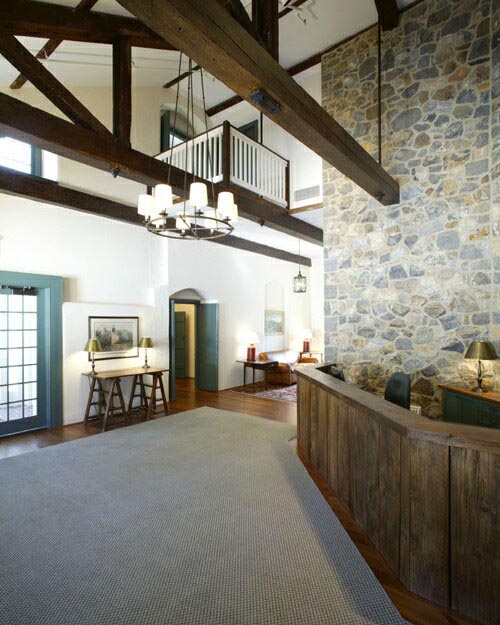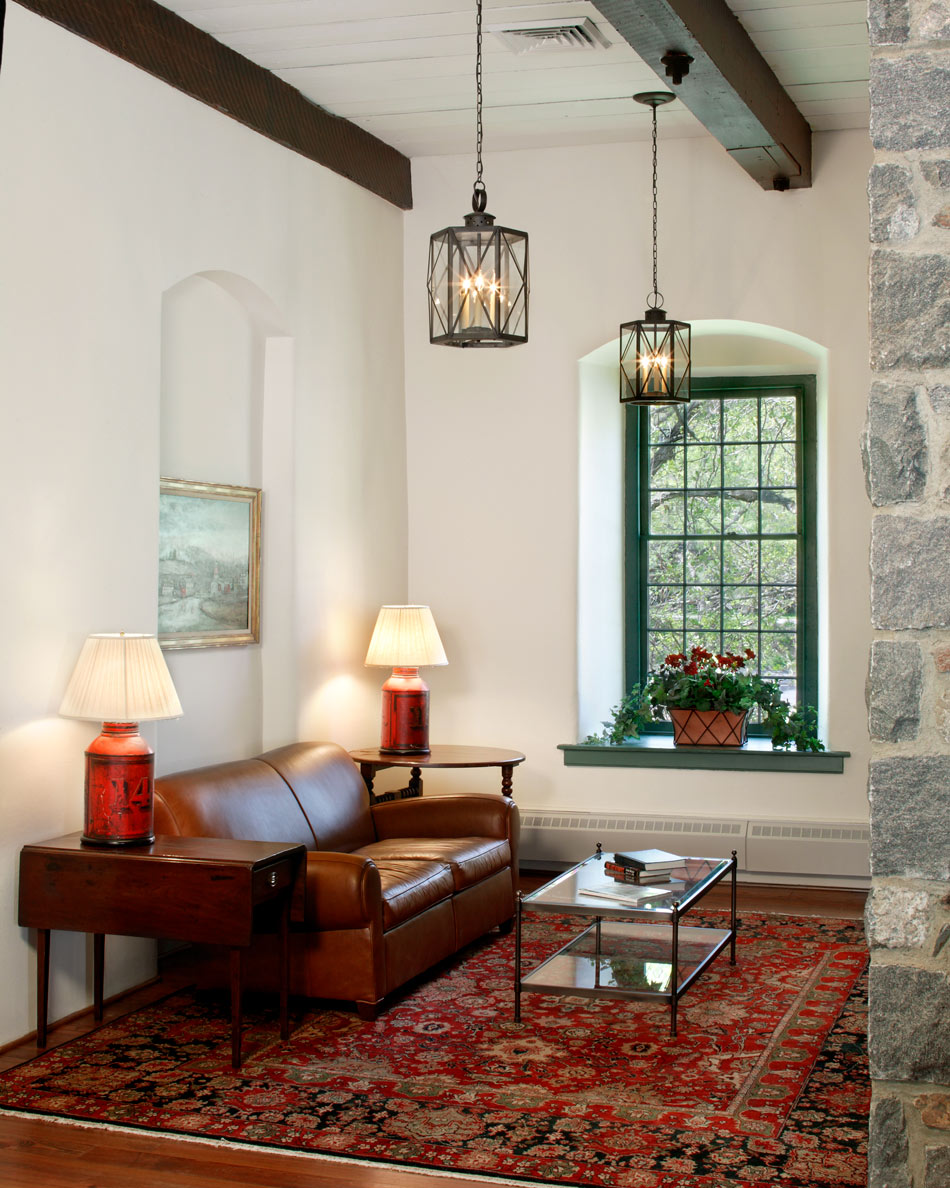 The double-height reception area features a large stone wall of Brandywine Blue Granite, which is supported by additional steel beams and reinforced concrete at the basement level. Heavy timbers salvaged from another part of the building were used make the reception desk.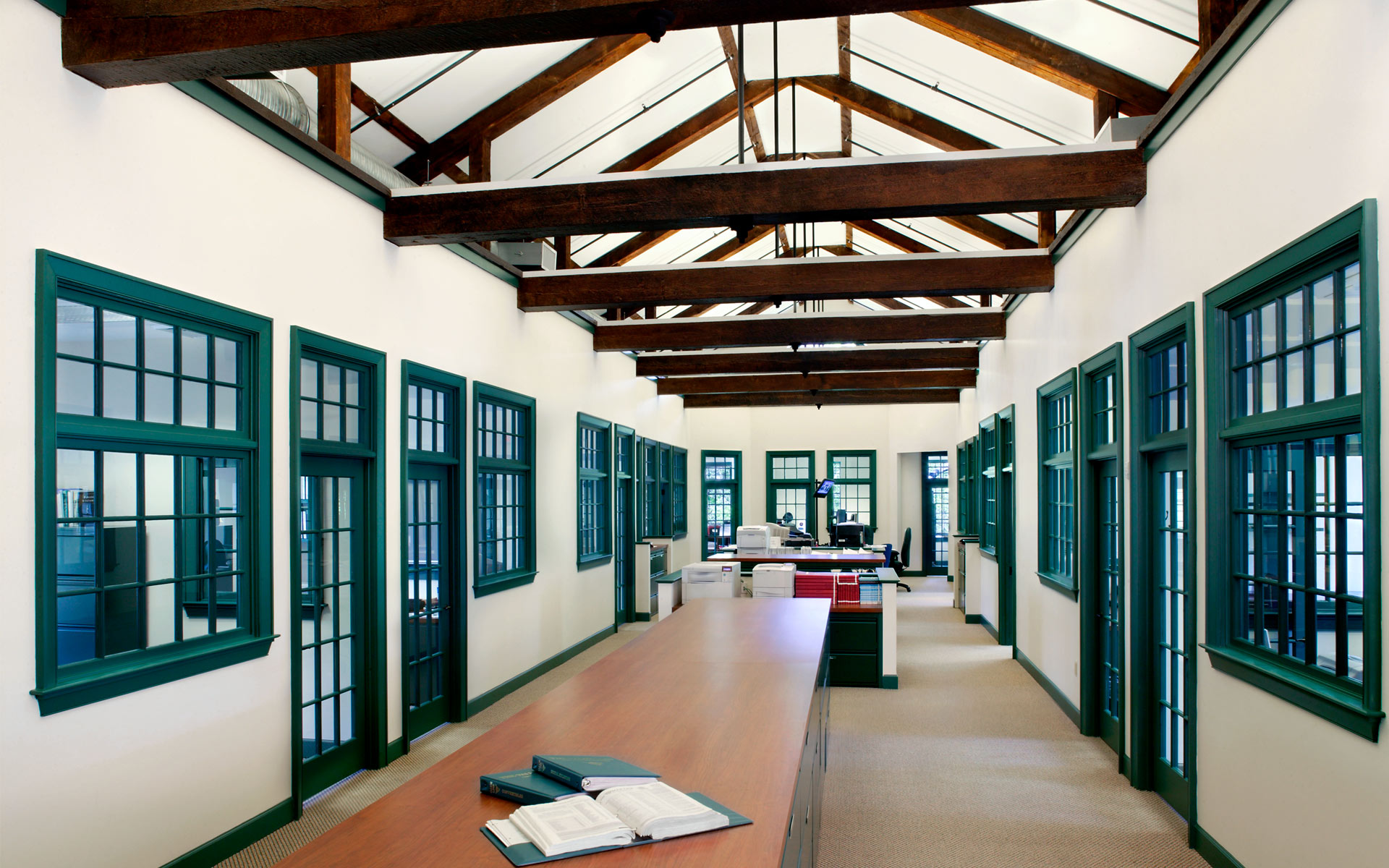 The attic floor was removed exposing the original roof trusses which were refinished. Uplighting celebrates the expanse.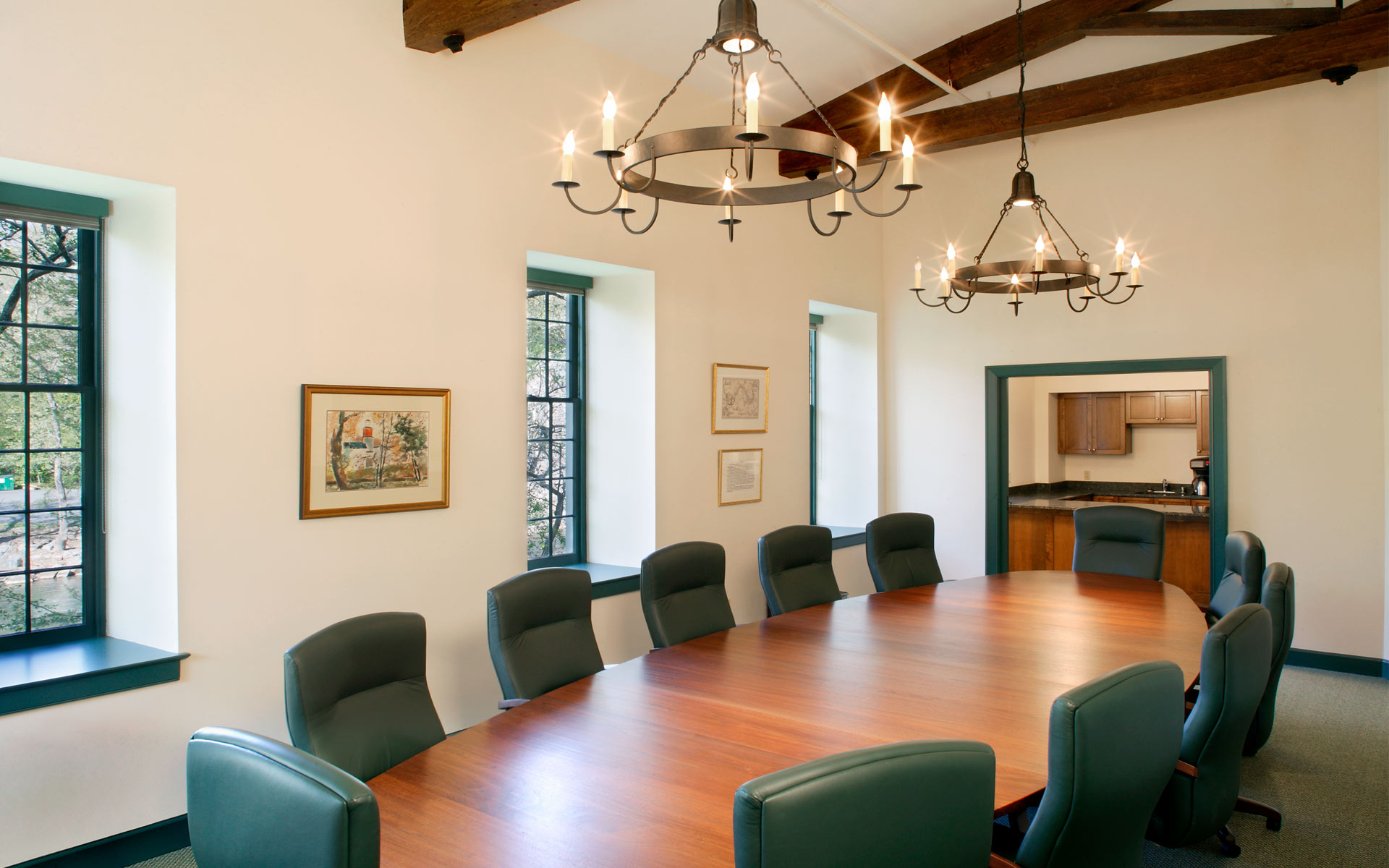 Custom made conference tables of black walnut were designed and built by Tom Cofran.