LOCATION: Greenville | DE
CLIENT: Private
STATUS: Completed 2012
PROGRAM: Kitchen renovation
This stately 1920's stone residence had not been lived in by a young family in many years when the new homeowners purchased it. With three active children and a lifestyle revolving around the kitchen, the compartmentalized layout of strictly utilitarian rooms that comprised the former servants' wing needed to be reworked. The client wanted the kitchen to be functional as the heart of the home with better circulation, casual dining space, plenty of storage, and finishes in keeping with the public rooms and age of the home.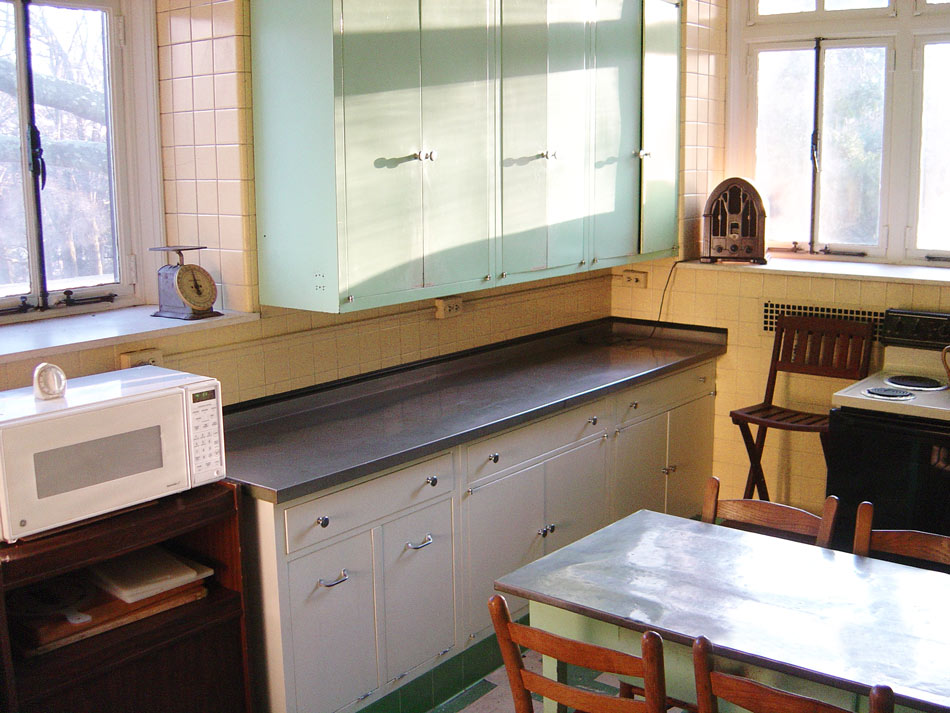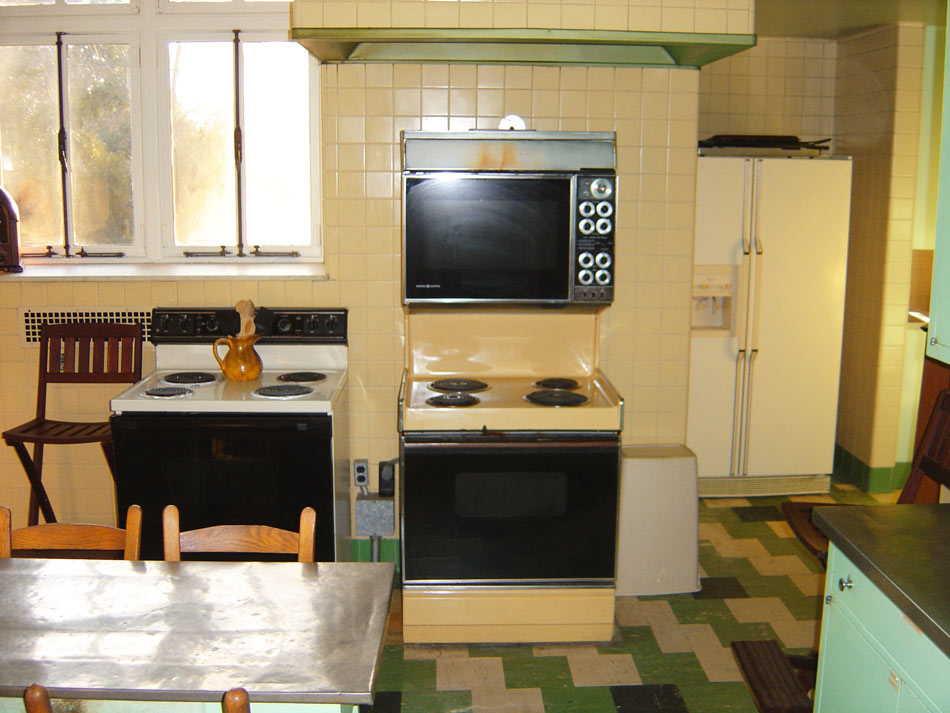 The existing kitchen with minimal cabinetry and old appliances was cut off from the public rooms of the home by narrow hallways and was not suited to a modern lifestyle. Linoleum flooring and tile wall finishes in the kitchen and butlers' pantry were replaced with wood flooring and casework consistent with the rest of the home.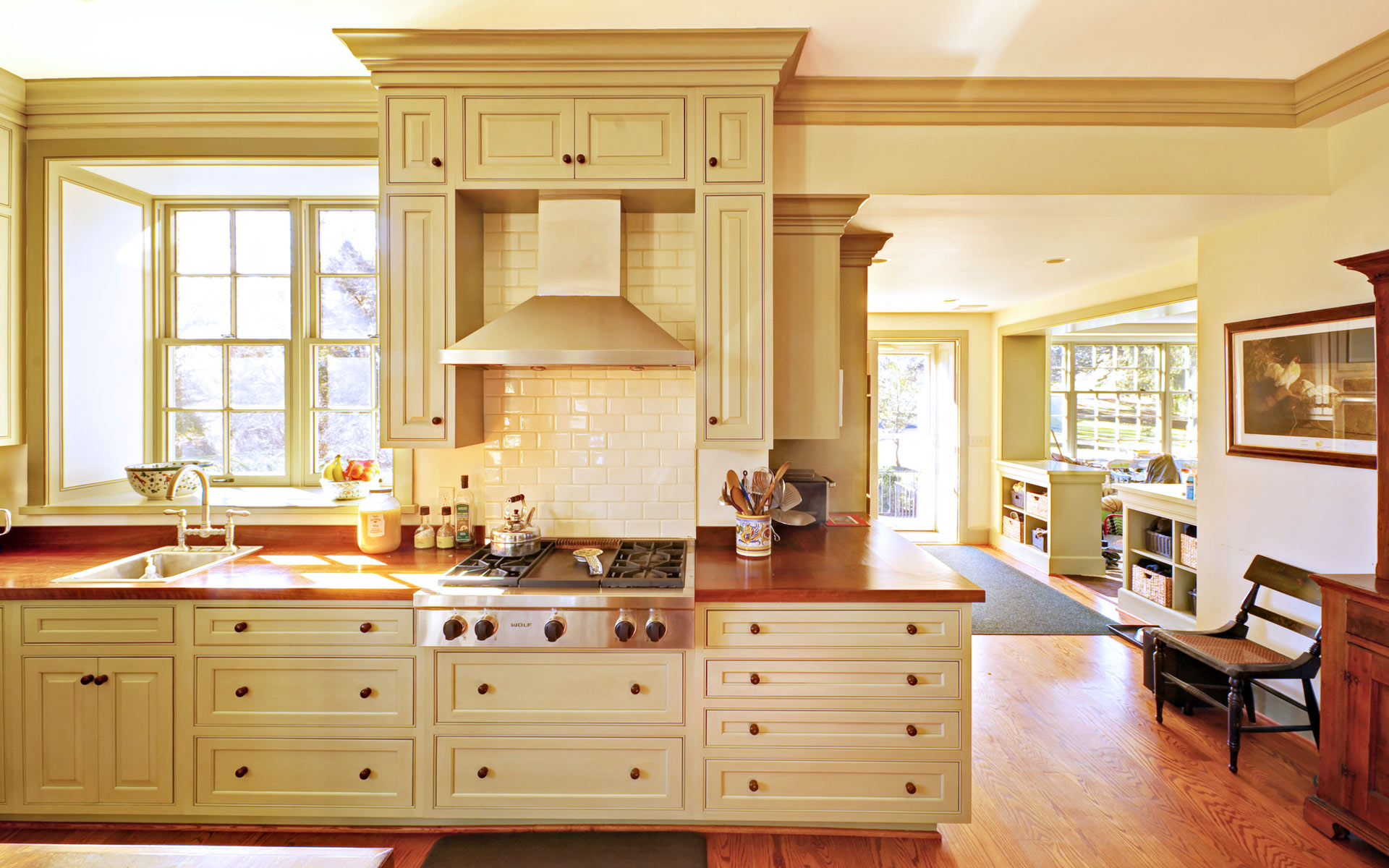 An unused sitting room by the back door was given a new purpose as a mud room and landing spot for sports gear. The wall separating it from the hall was replaced by knee walls with storage cubbies allowing light to flow through the space.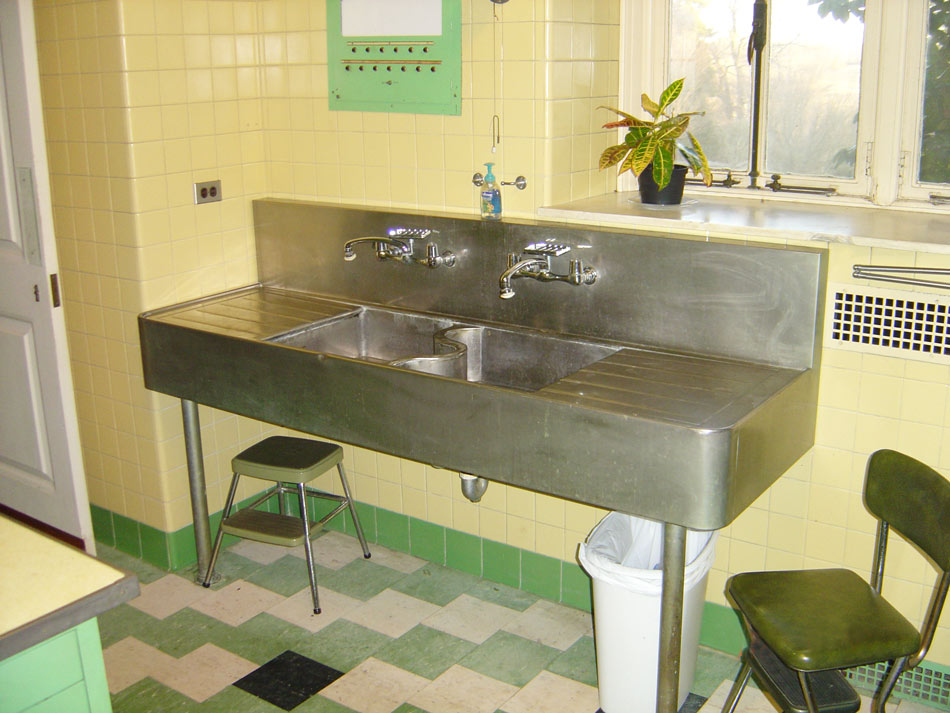 The original stainless steel sink was salvaged and worked back into the design. Window sills were lowered to provide better views.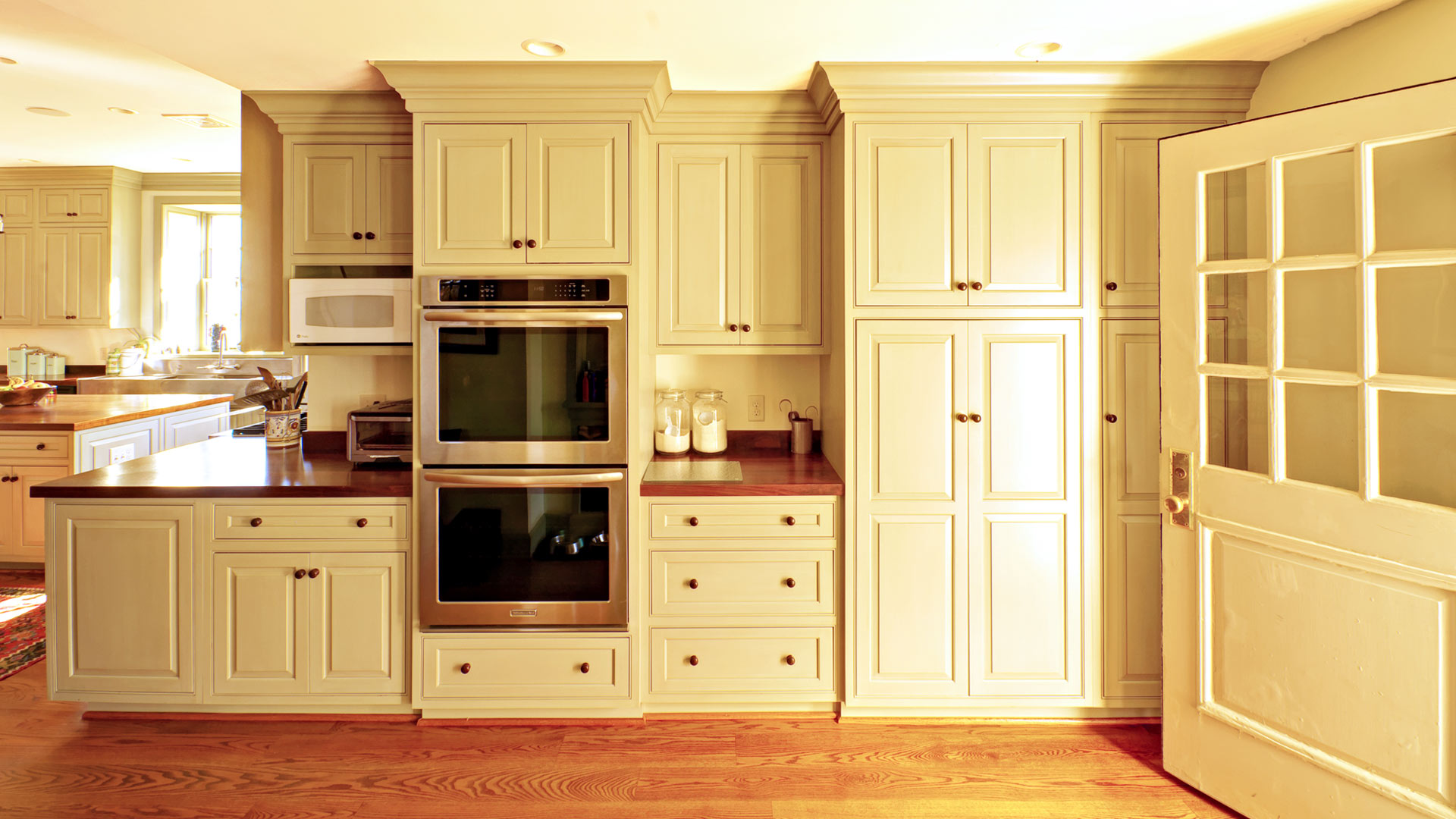 The back hall is now an extension of the kitchen with pantry storage placed just inside the back door.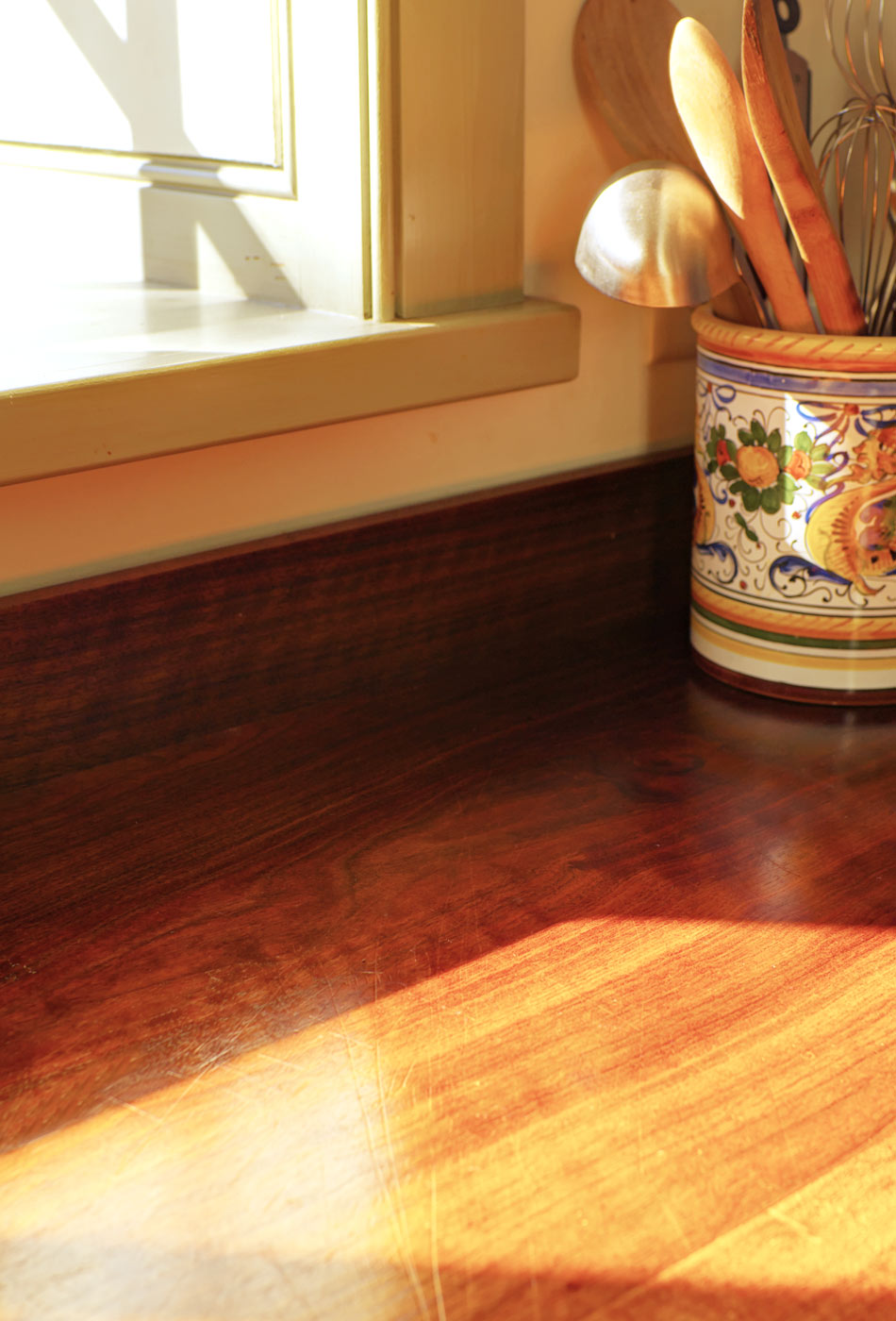 Black walnut countertops, chosen for their handsome furniture-like appearance, complement the new custom cabinets.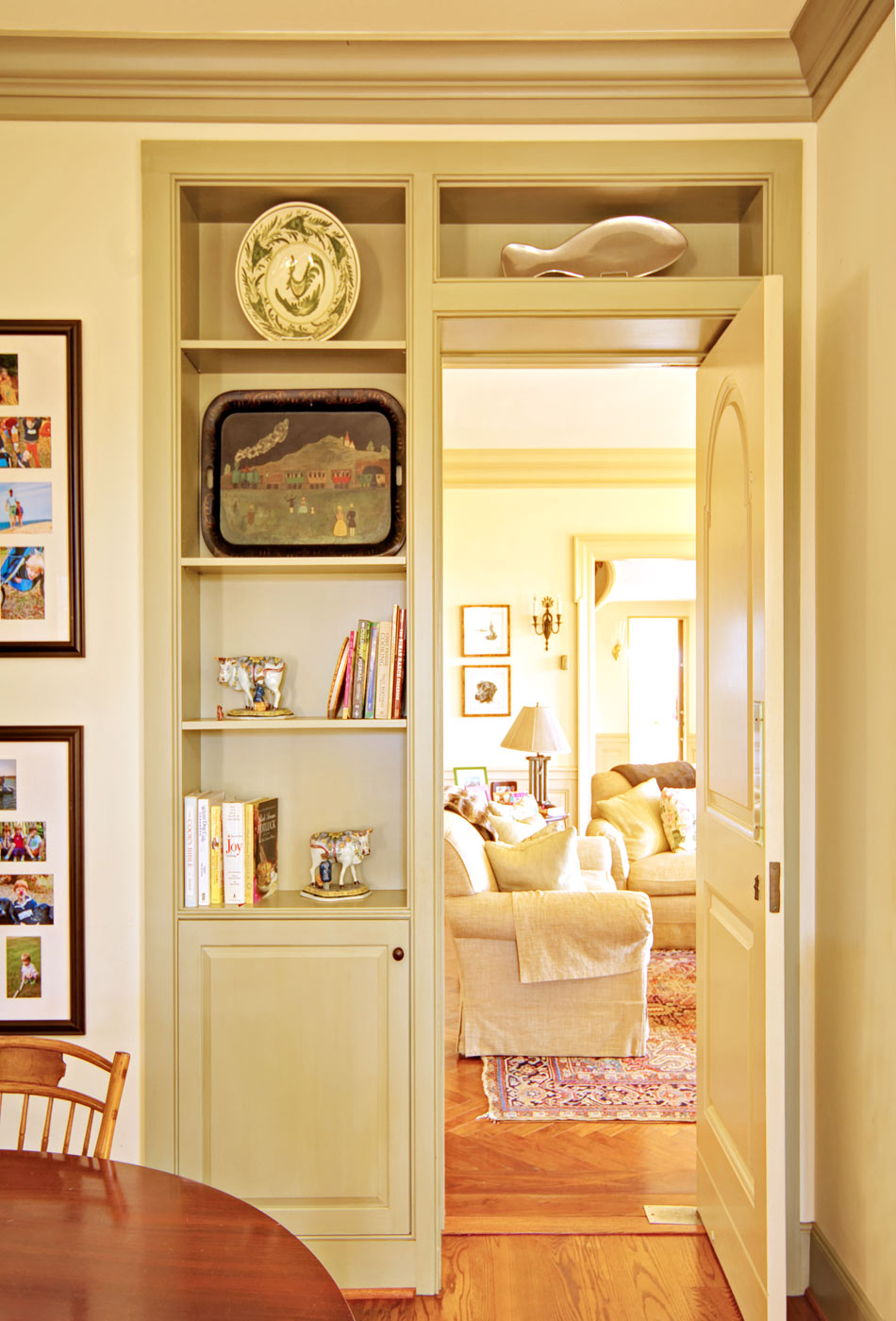 Walls originally separated the kitchen from a butler's pantry and the pantry from the back stairs. Removing the walls simplified the traffic flow and created a casual dining spot open to the rest of the kitchen.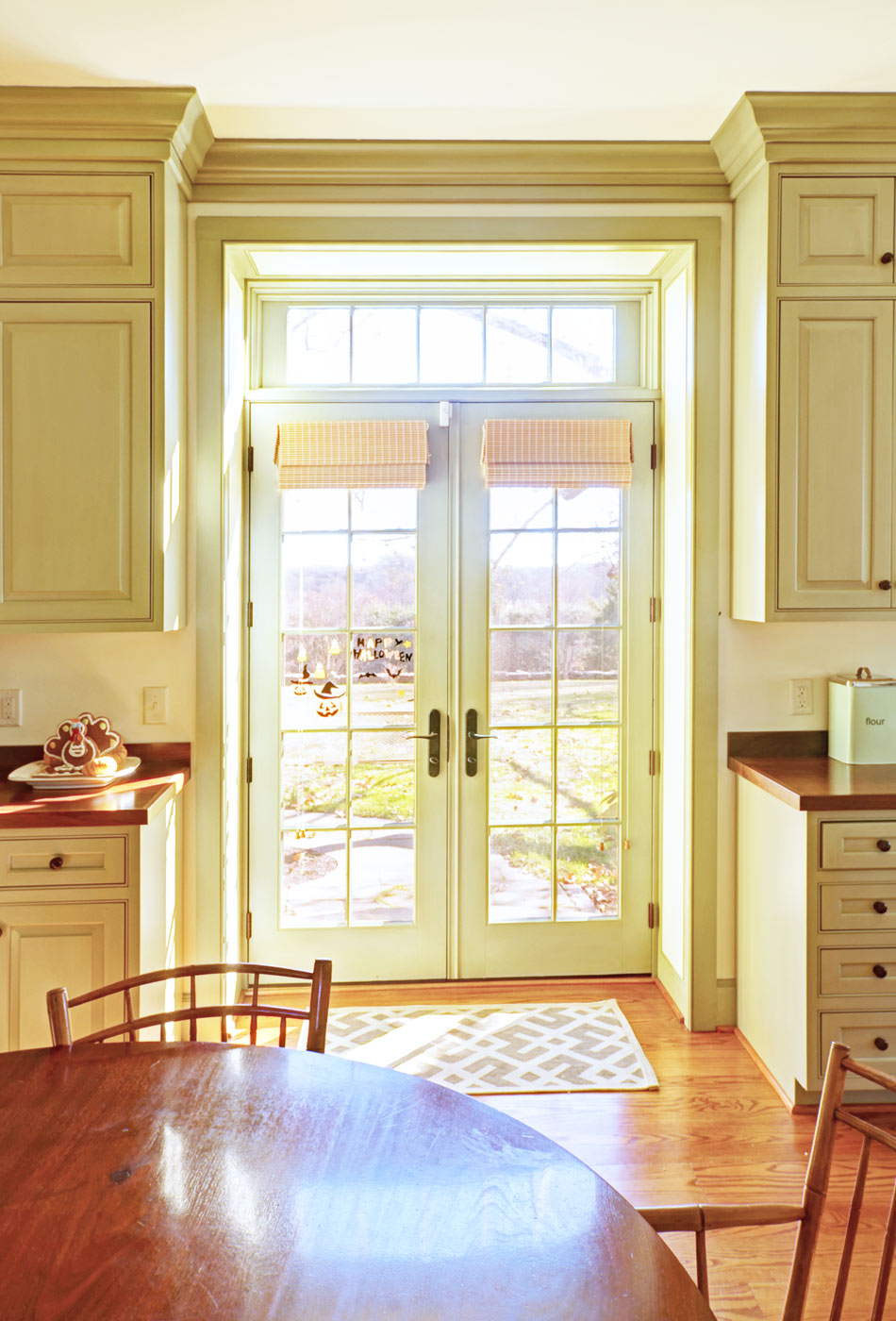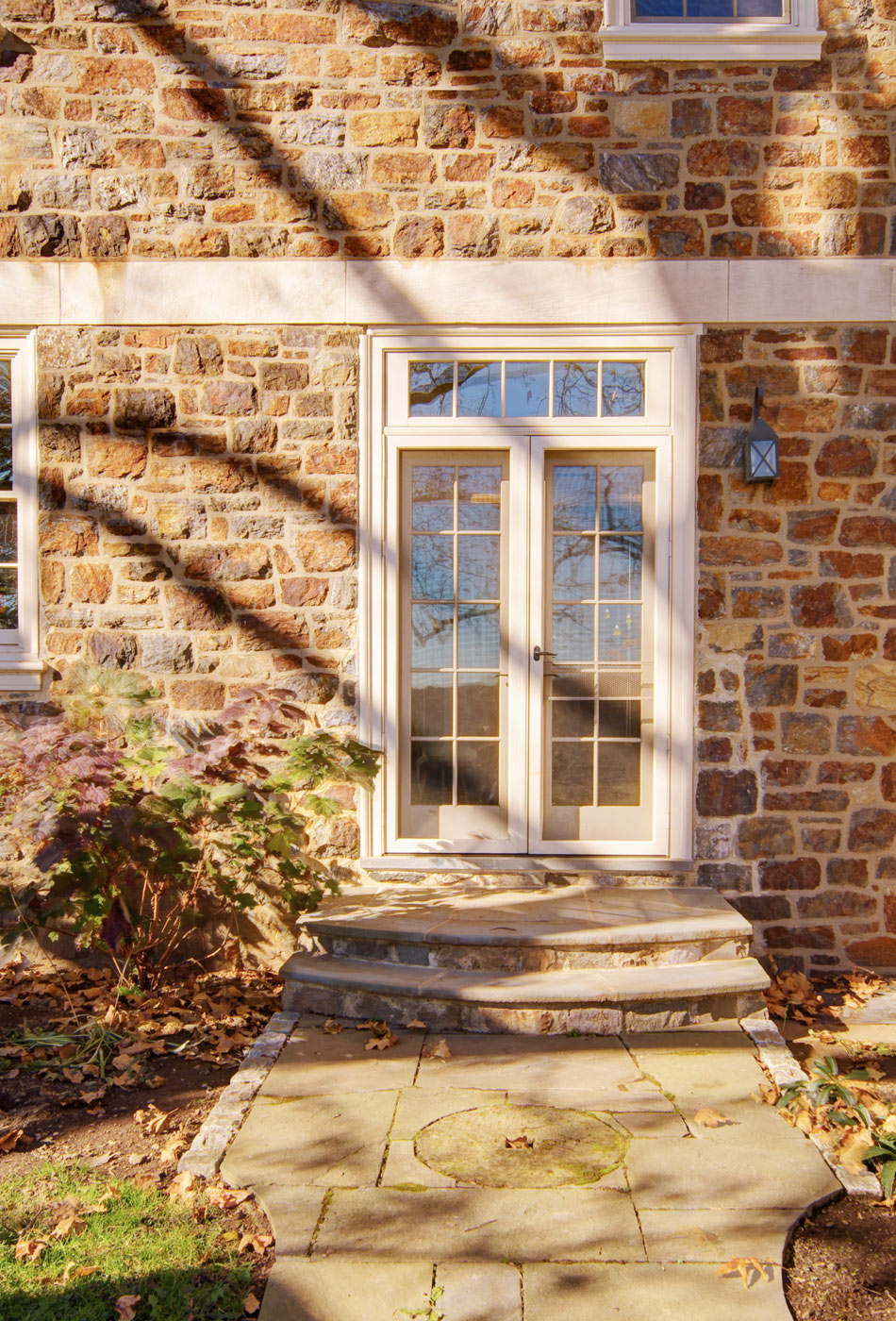 French doors replace a set of windows in the new casual dining area providing easy access to the back yard for the children. As a part of the project, the metal casement windows throughout the home including the sun porch were replaced with aluminum clad double-hung windows.