LOCATION: Wilmington, DE
CLIENT: Ministry of Caring
STATUS: Completed 2016
PROGRAM: New Construction
The Ministry of Caring is a non-profit organization providing social, health, support services, affordable housing, and shelter to those living in poverty in Wilmington, Delaware. Founder Brother Ronald Giannone believes "The poor should never be treated poorly". The ministry is continually striving to fill gaps in services for the poor.
Sacred Heart Village II is the ministry's latest housing initiative aiming to address the urgent need for affordable housing for very-low-income seniors on East Side of Wilmington. Homsey Architects designed the building to be handsome and durable with modern amenities while staying within a tight budget and meeting the requirements of the U.S. Department of Housing and Urban Development as well as the Delaware State Housing Authority. Located on a formerly blighted block, the new building acts as a stabilizing force in the neighborhood.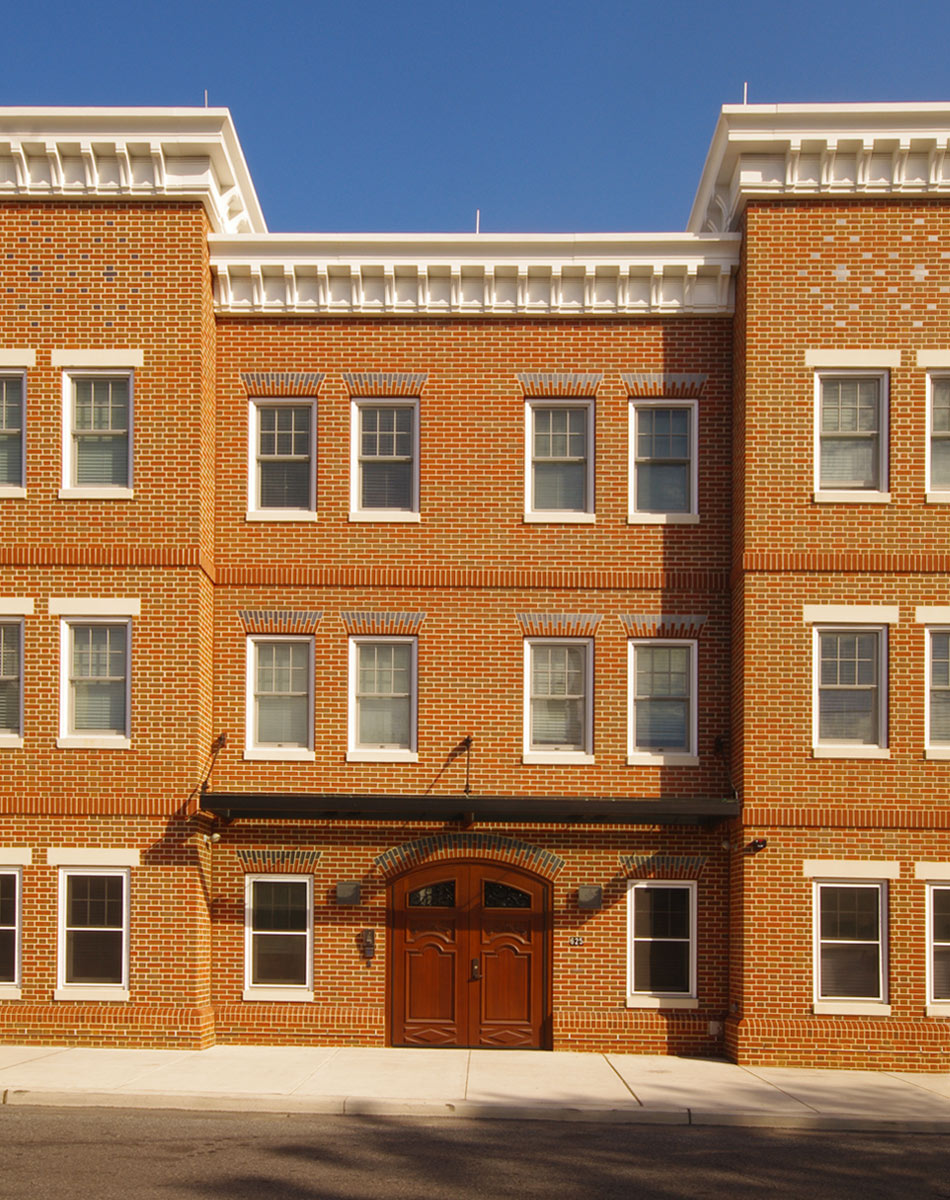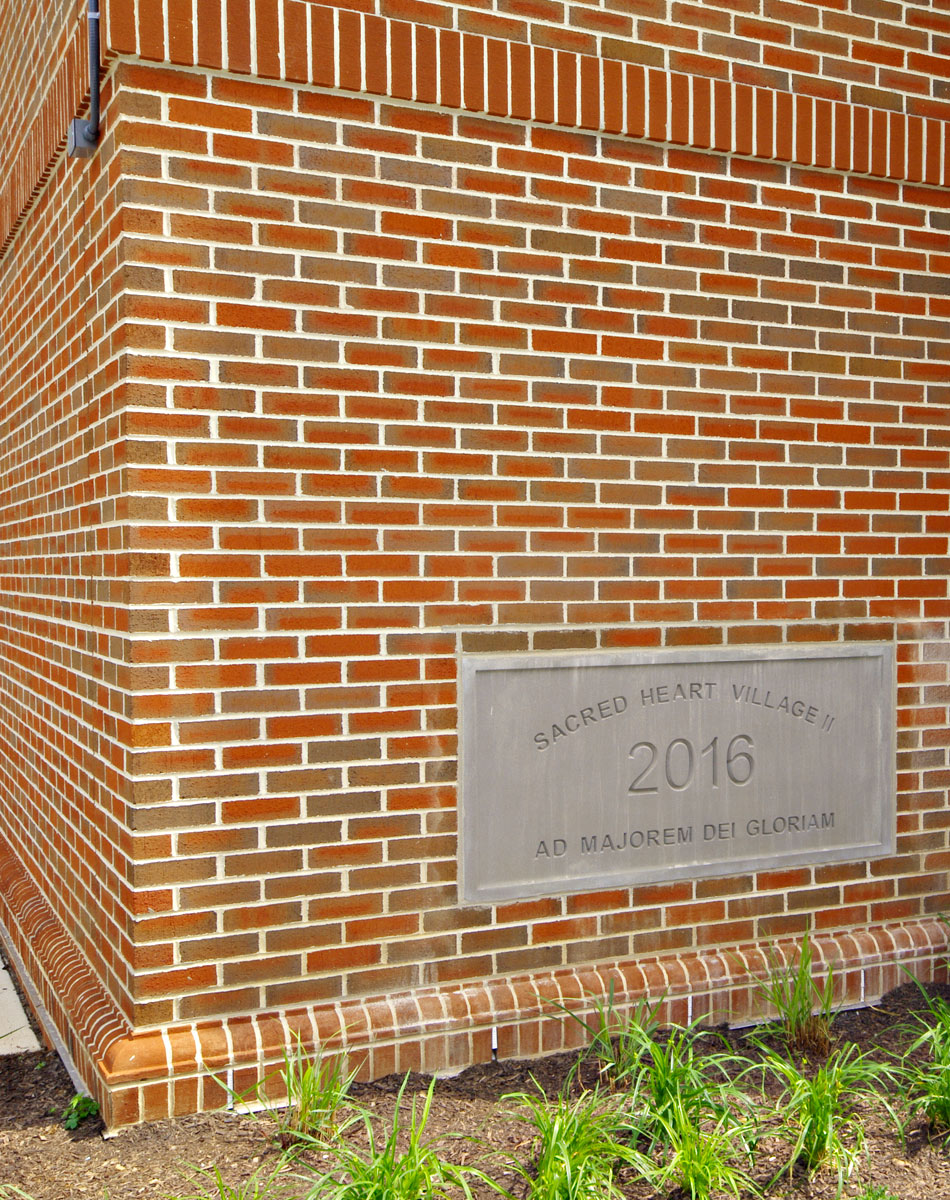 The red brick façade was designed to complement the neighborhood of modest of 100-year old brick row houses.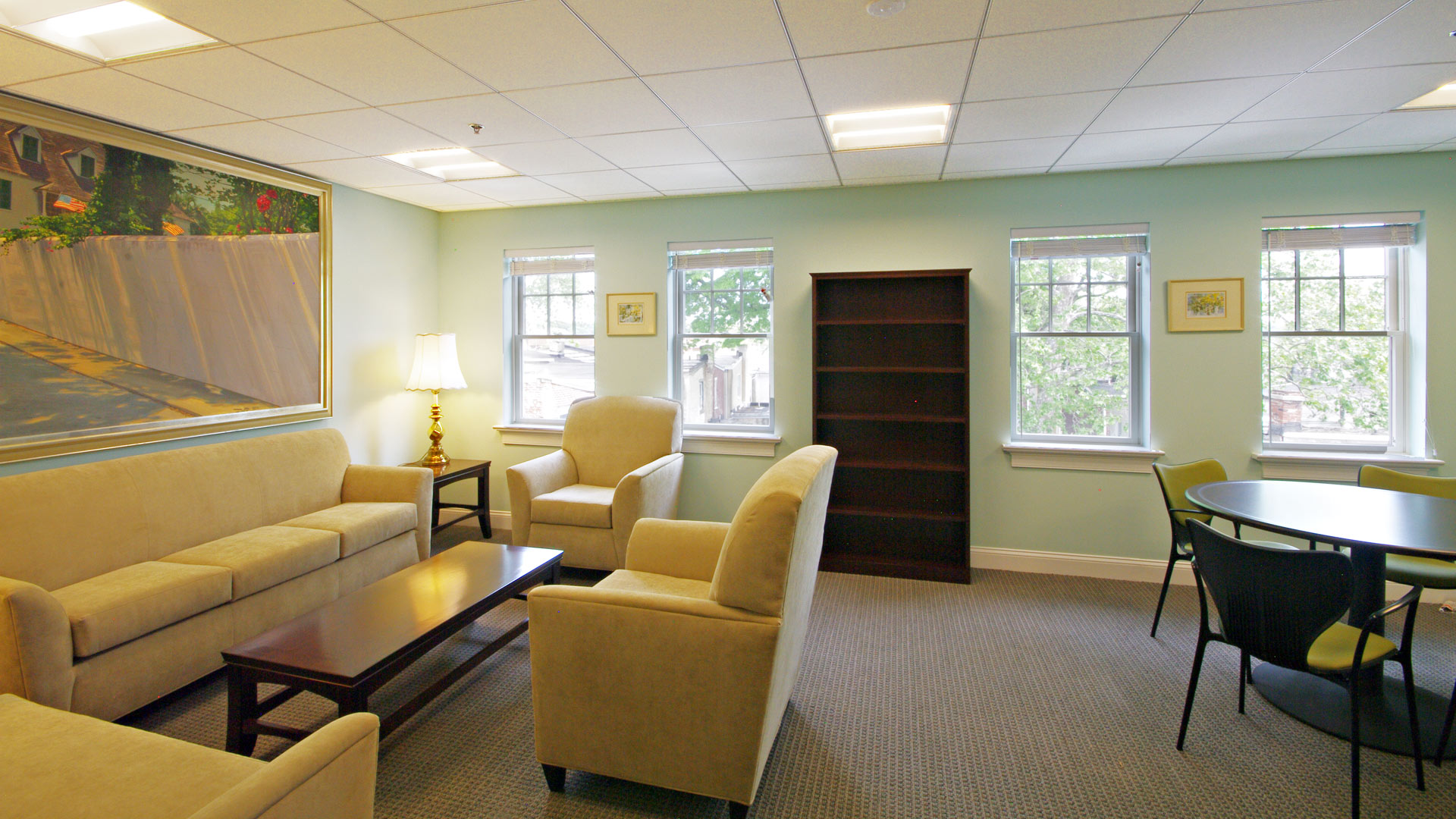 The 4 story 26-unit building includes common rooms and laundry facilities on each floor. A craft room, larger common area, snack bar, and dining room with a commercial kitchen are located on the lower level. Providing easy access to services and ample space to socialize enhance the building's sense of community encoraging residents to occupy shared interactive spaces rather than be reclusive.
Bathrooms and kitchens within the units are equipped with removable lower cabinetry which can adapt for the wheelchair-bound if necessary, allowing residents to age in place.