LOCATION: Greenville | DE
CLIENT: Private
STATUS: Completed 2007
PROGRAM: Whole house renovation with additions
The owners of this mid-century traditional style home desired a considerable expansion and upgrade to suit their active family and provide handicapped accessibility. Every part of the home was touched in the renovation which more than doubled the living space. Included in the scope were waterproofing and finishing of the basement, rebuilding of the roofline to add 3rd floor living space, reconfiguring of the original floor plan to for handicapped accessibility, and additions of two two-story side wings to the original volume.
The design sought to add graceful lines and proportions, breaking up the massing of the large house with the carefully matched side wings. Soft colors and natural materials were used in order not to compete with the unusual brick color of the original home. The new front porch respects the two windows on either side of the original front door and sets the tone for the new colonial style of the home.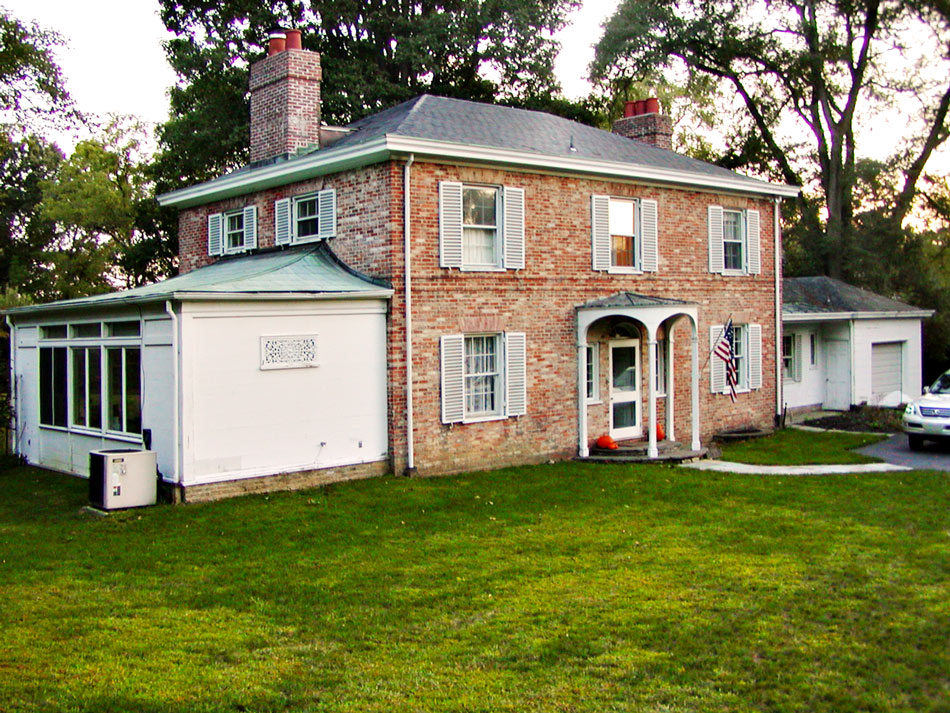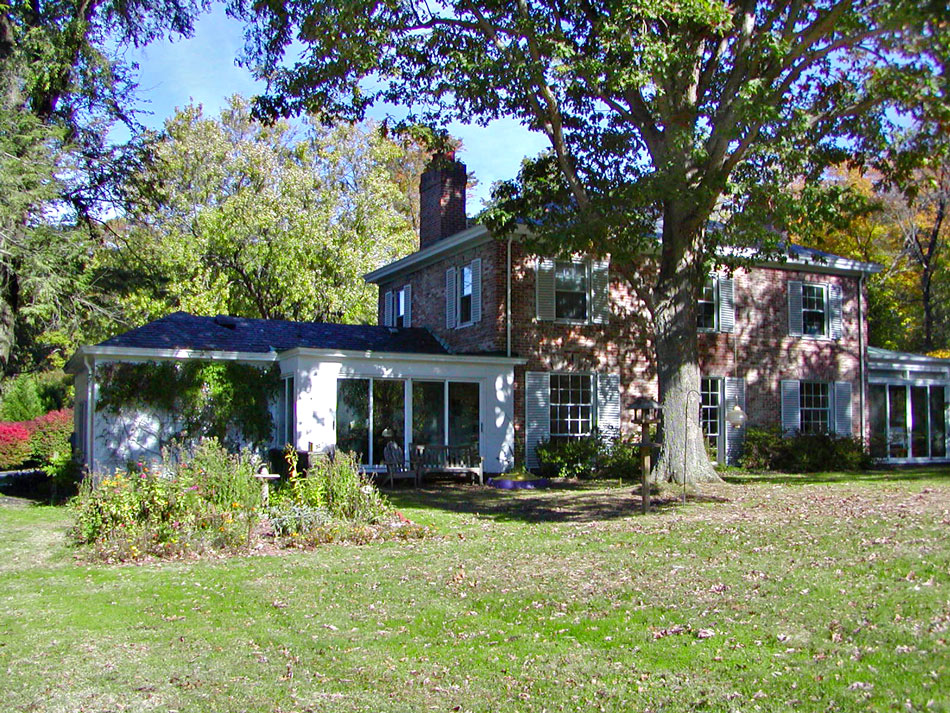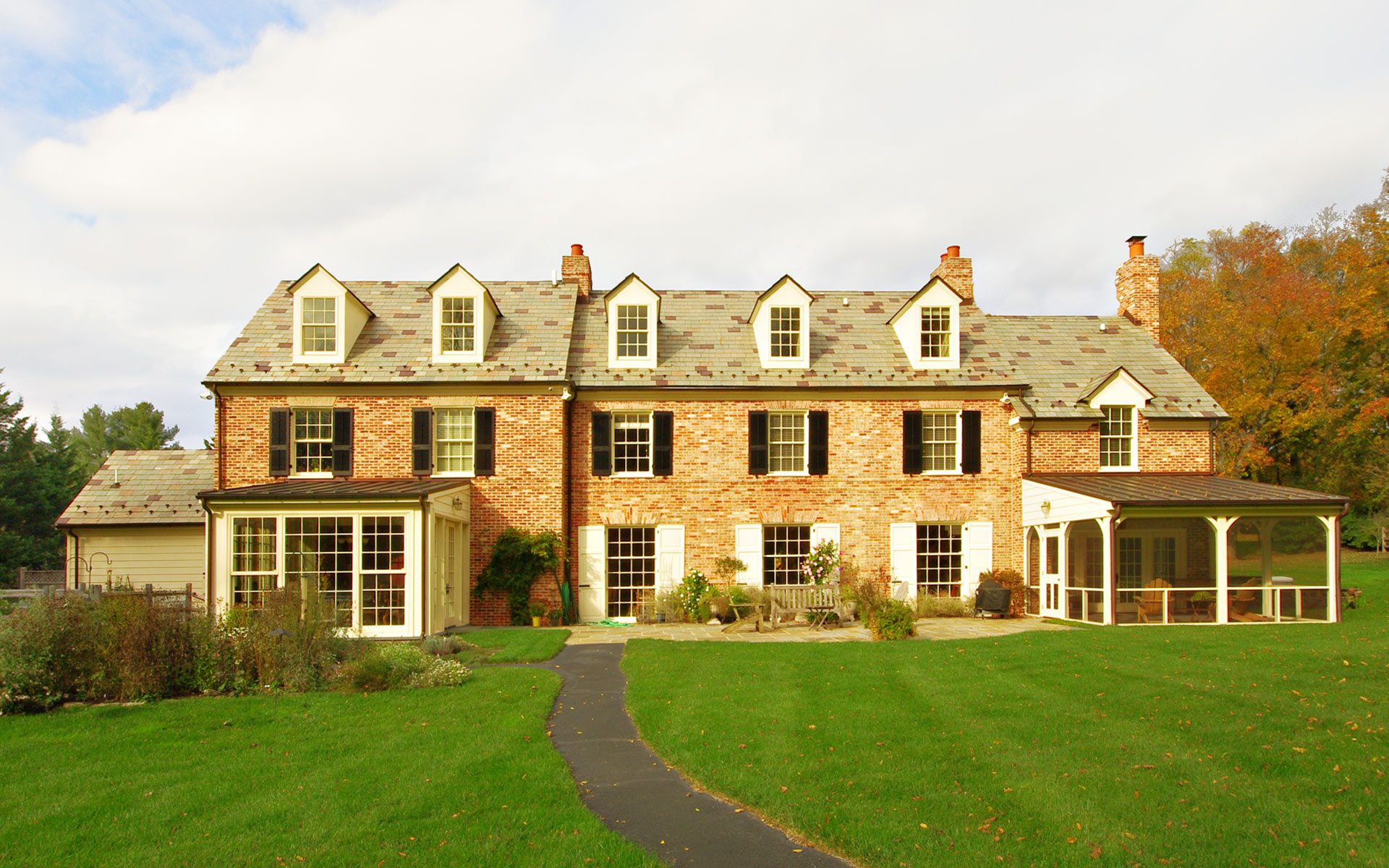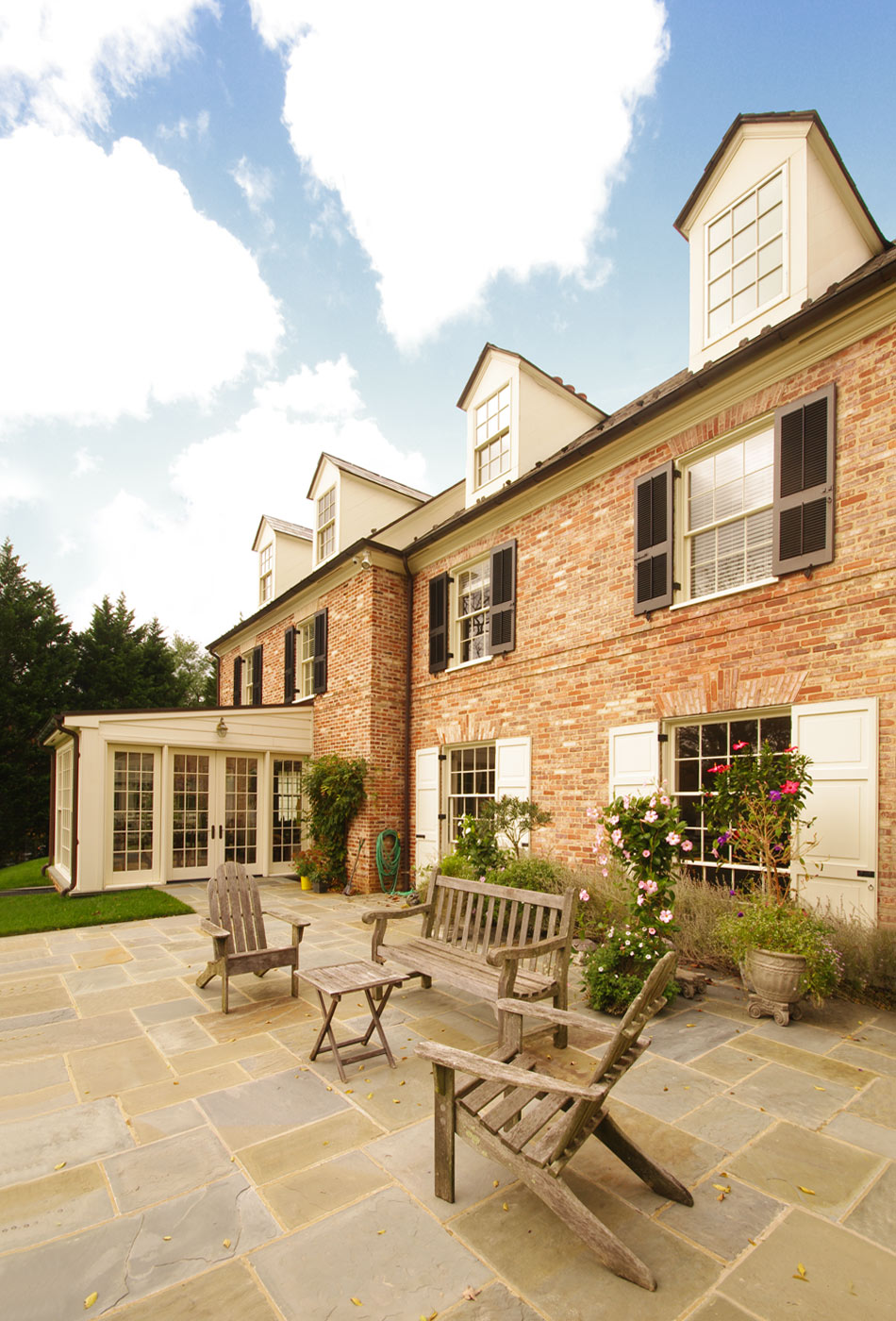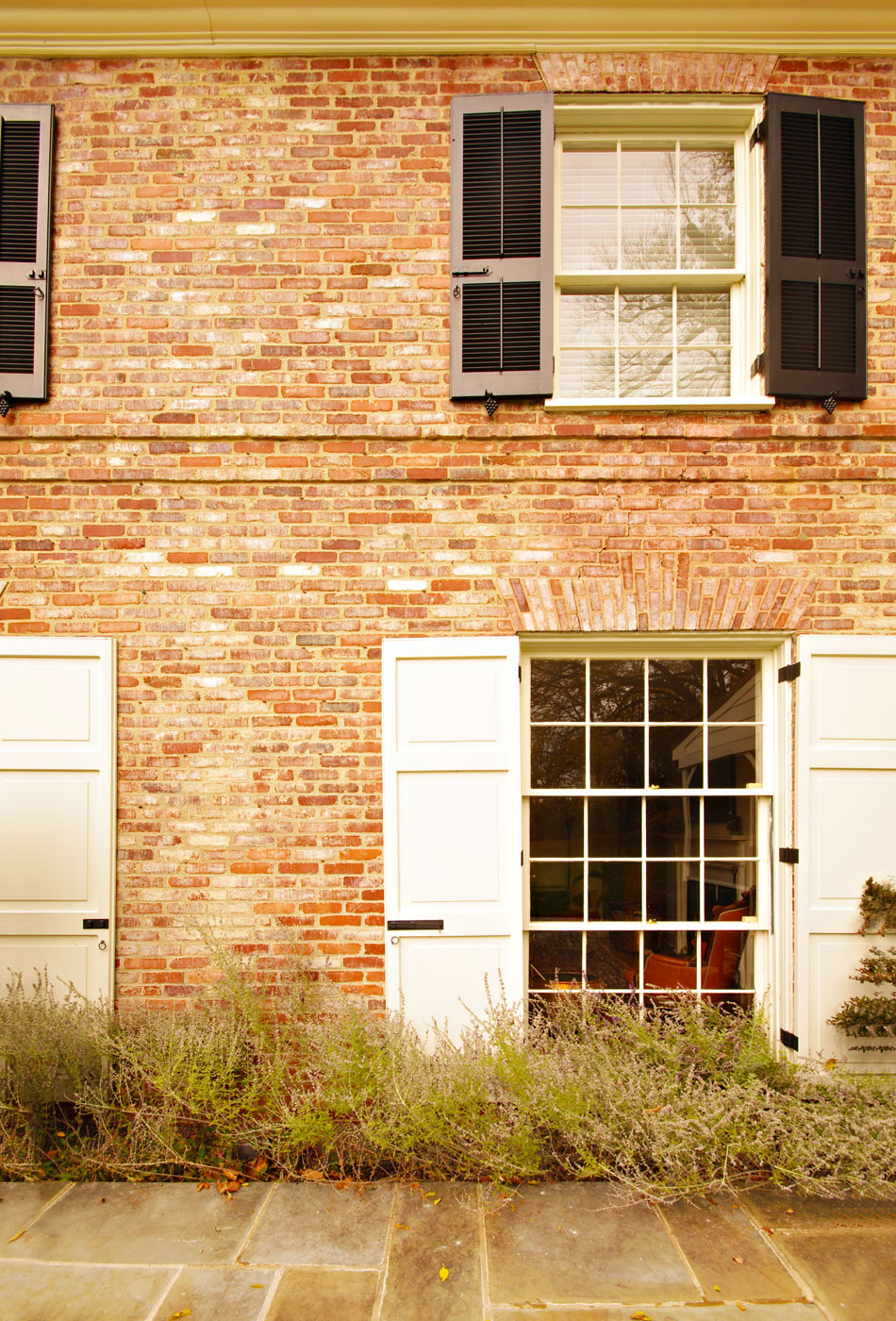 The unusual textured and colored original brick was carefully matched with salvaged brick for the additions. Historically accurate paneled lower shutters and louvered uppers replace the originals and better punctuate the fenestration.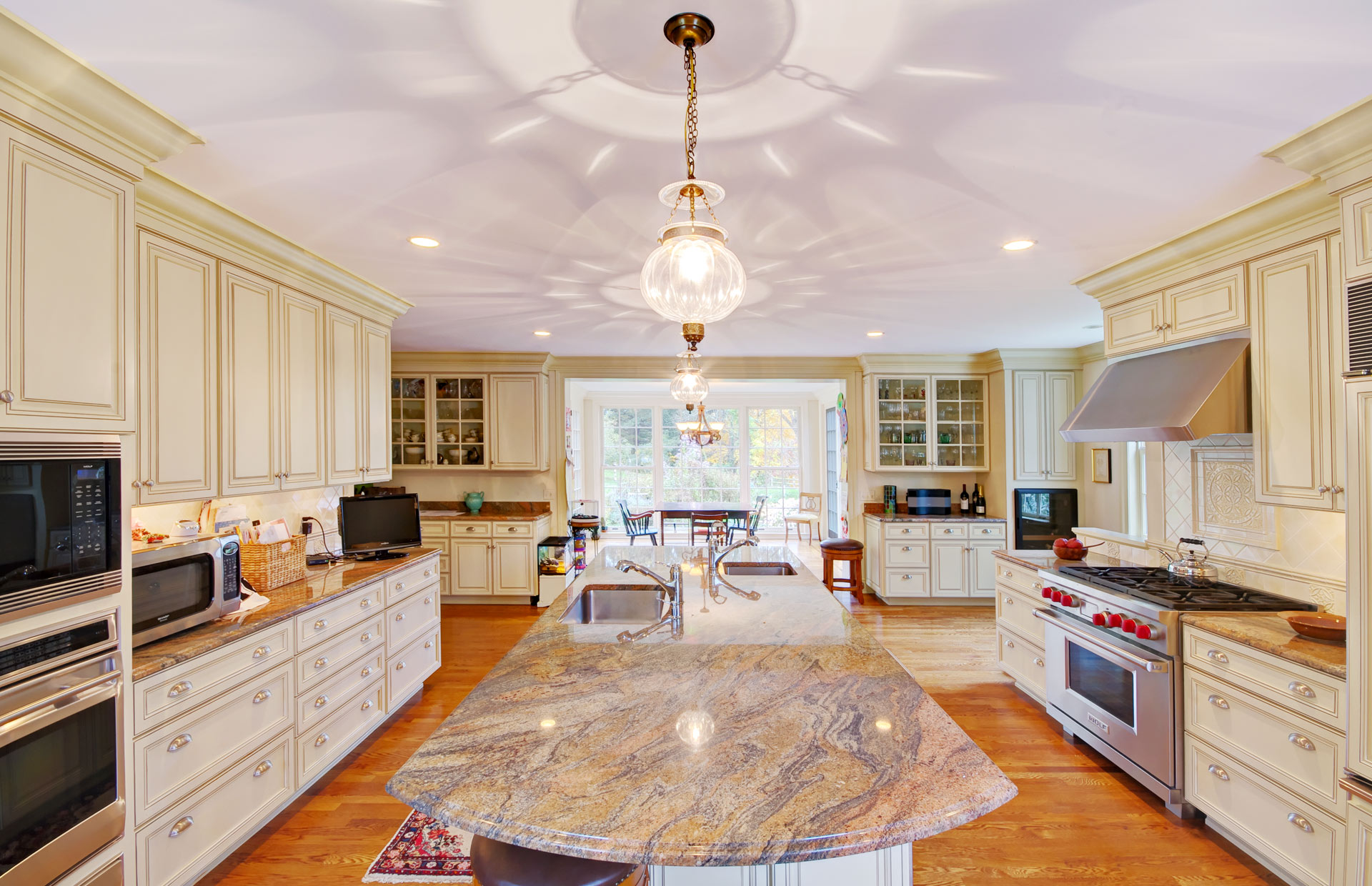 The kitchen was enlarged with ADA compliant proportions and a glassed-in breakfast room that affords views of the yard was added.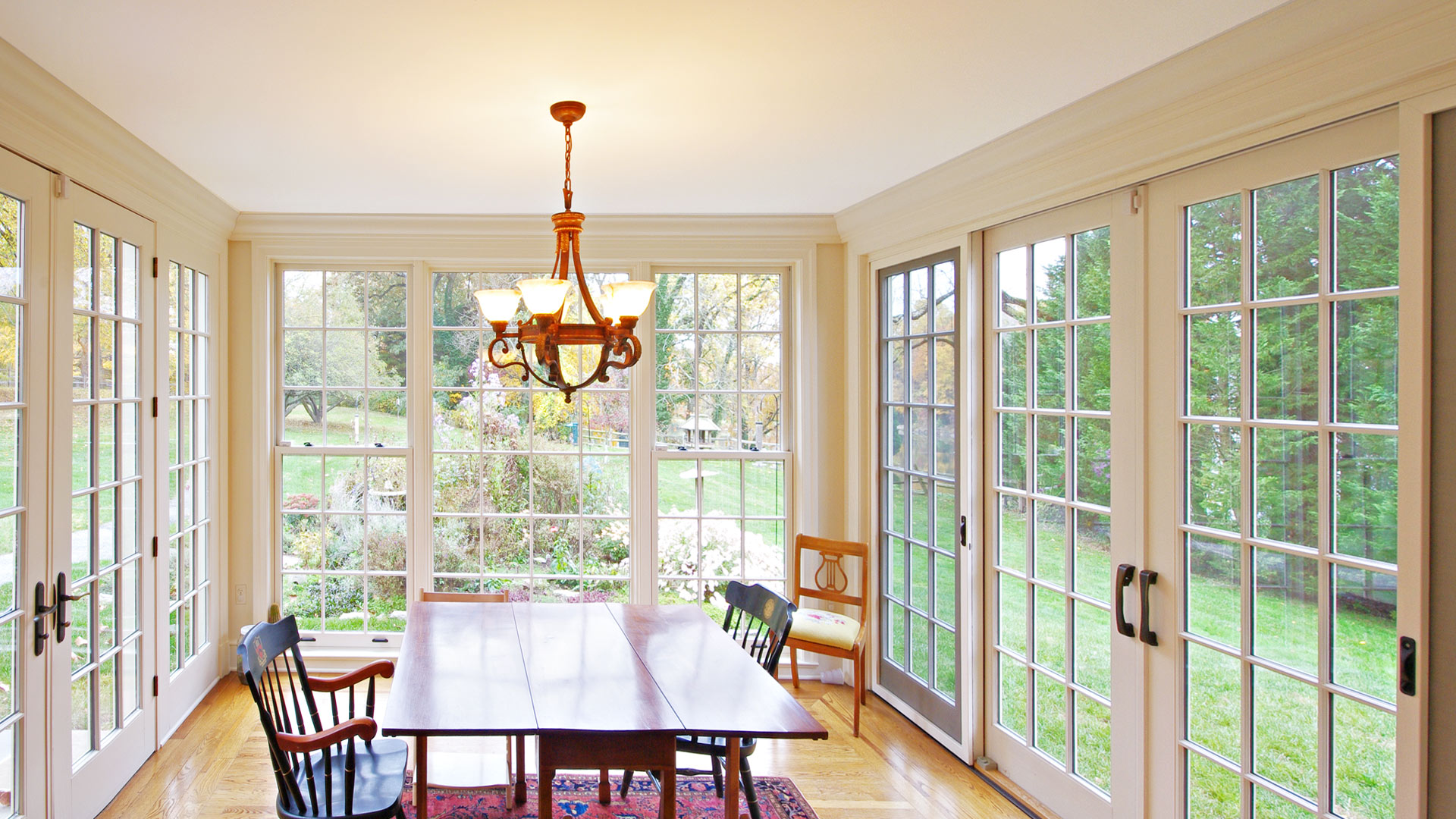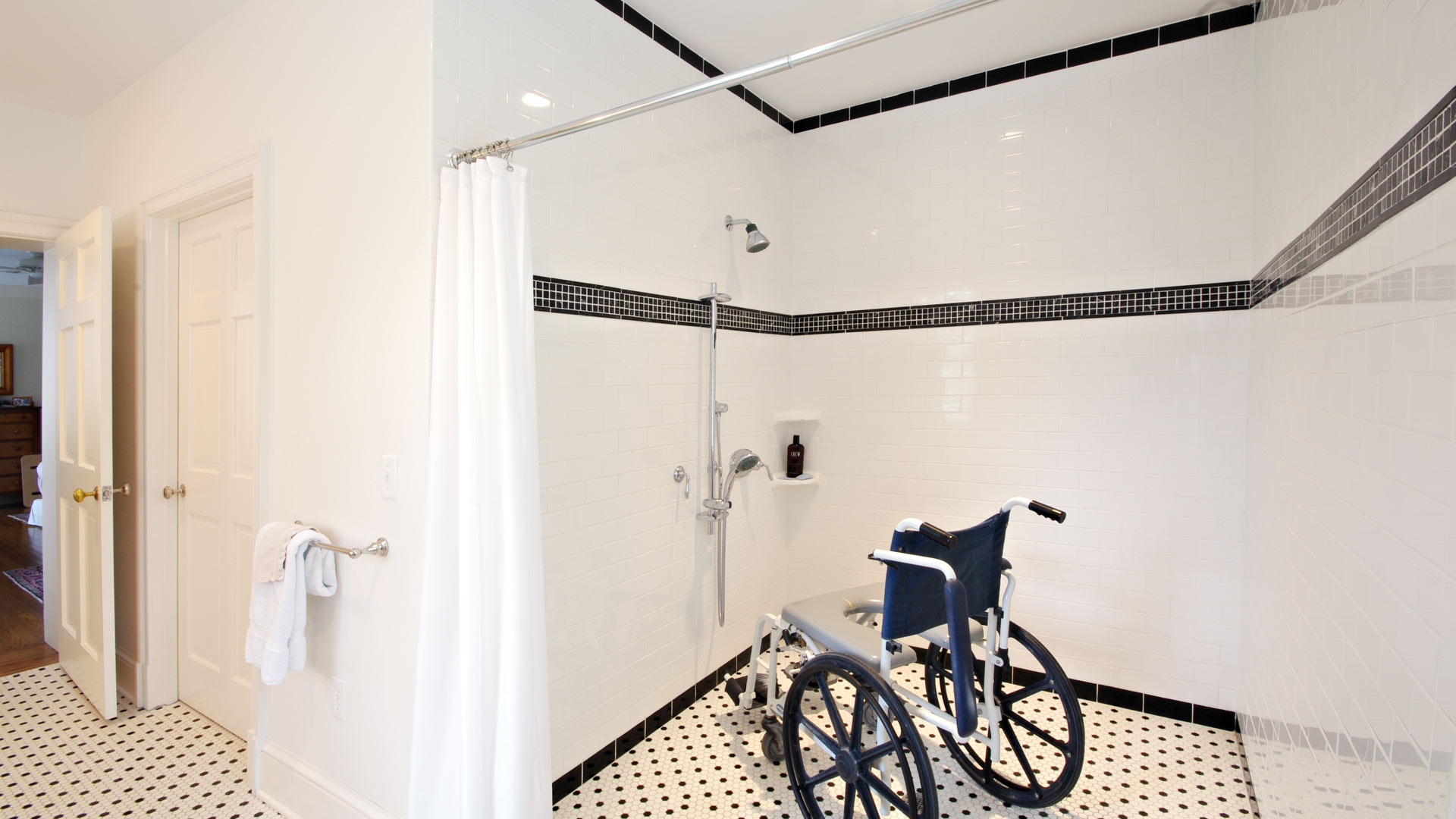 One of the original bedrooms was converted to a handicapped accessible bathroom, providing the master bedroom with dual master baths. Other modifications for handicapped accessibility include installation of an elevator to serve all four floors, regrading of the yard to provide a level transition between the patio and the interior, and addition of an unobtusive ramp from the driveway to the front door.